Nature's Art: The Frost-Covered Trees of Zao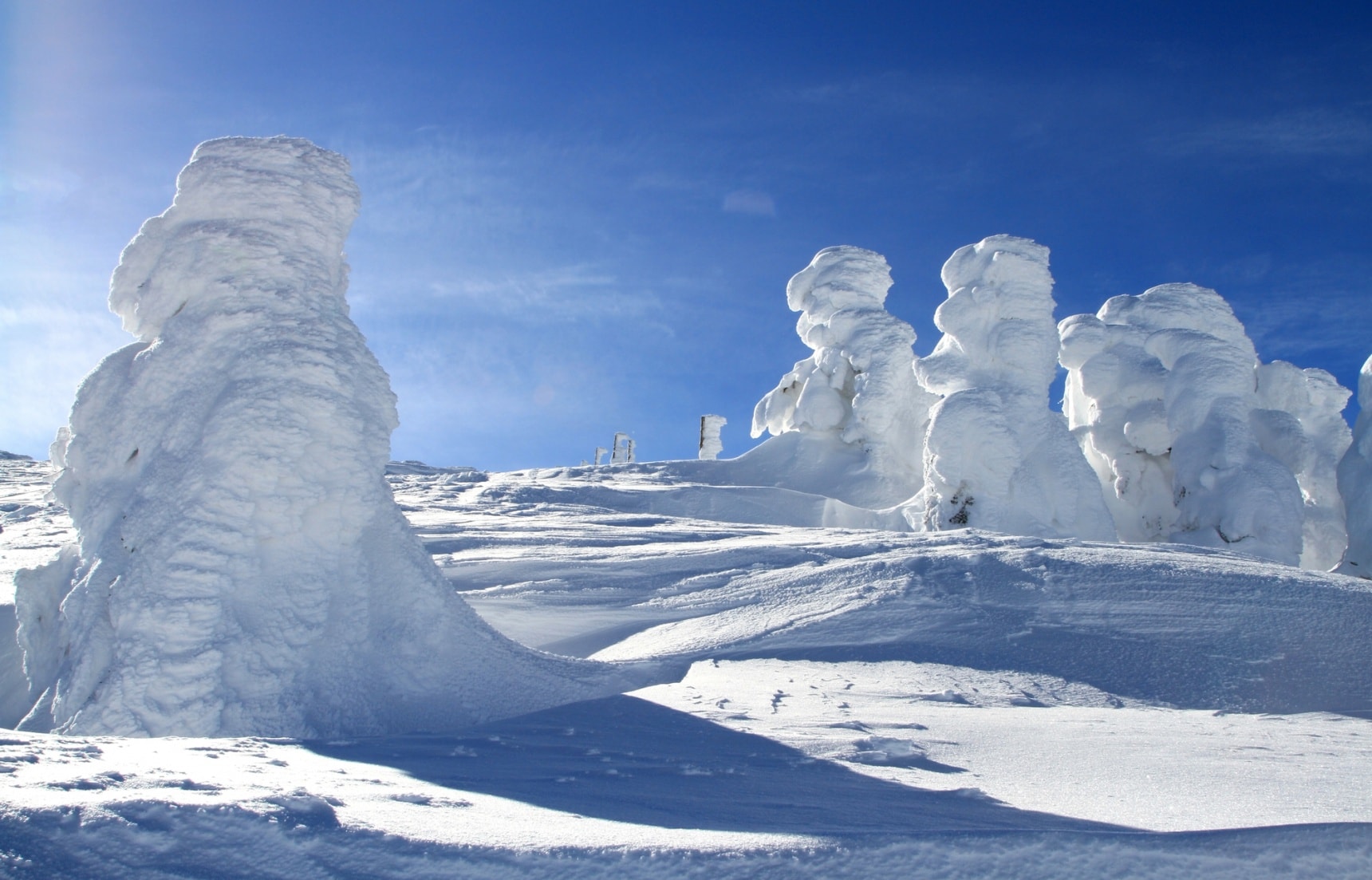 The highlight of Mount Zao is the frost-covered trees, more commonly known as Juhyo, or "Ice Monsters." They are true nature-made works of art, which can be only seen when weather conditions align just right: The temperature must drop to -5°C (23°F) and as a gentle wind blows the accompanying light snow, creating a spectacular phenomenon that's worth a trip to Yamagata just to see.
Getting to Mount Zao, where you can see the frost-covered trees, does require a bit of preparation and hard work. After boarding the Zao Ropeway at Sanroku Station, you'll transfer at Juhyo-Kogen Station for the Sancho line to get to Zao Sancho Station at the peak. However, it gets really crowded at the stations on Saturdays and Sundays. As a large number of both individual and group tourists visit the area, it's not uncommon to be told at the ticket counter that there will be an hour's wait, plus another wait hour's wait at the transfer station!

That said, the ropeway cars have enough seats for everyone to sit and relax, and you can even see the frosted trees on the way to the peak. Traveling up the mountain, you can watch the size of the frost-covered trees growing along with your excitement!
In the daylight there certainly are a lot of Ice Monsters to be seen. Then, at night time, a completely different beauty is revealed when the trees are hit with electric illumination. As the frosty trees gleam with colorful lights in the midst of the pitch-black darkness, it feels just like you've wandered into a world of magic.

As the beauty of the Mount Zao's frost-covered trees gains fame worldwide, tourists come to see them from every part of the globe. You certainly won't regret a visit to Yamagata this winter!