One-Day Trip to Asamushi Onsen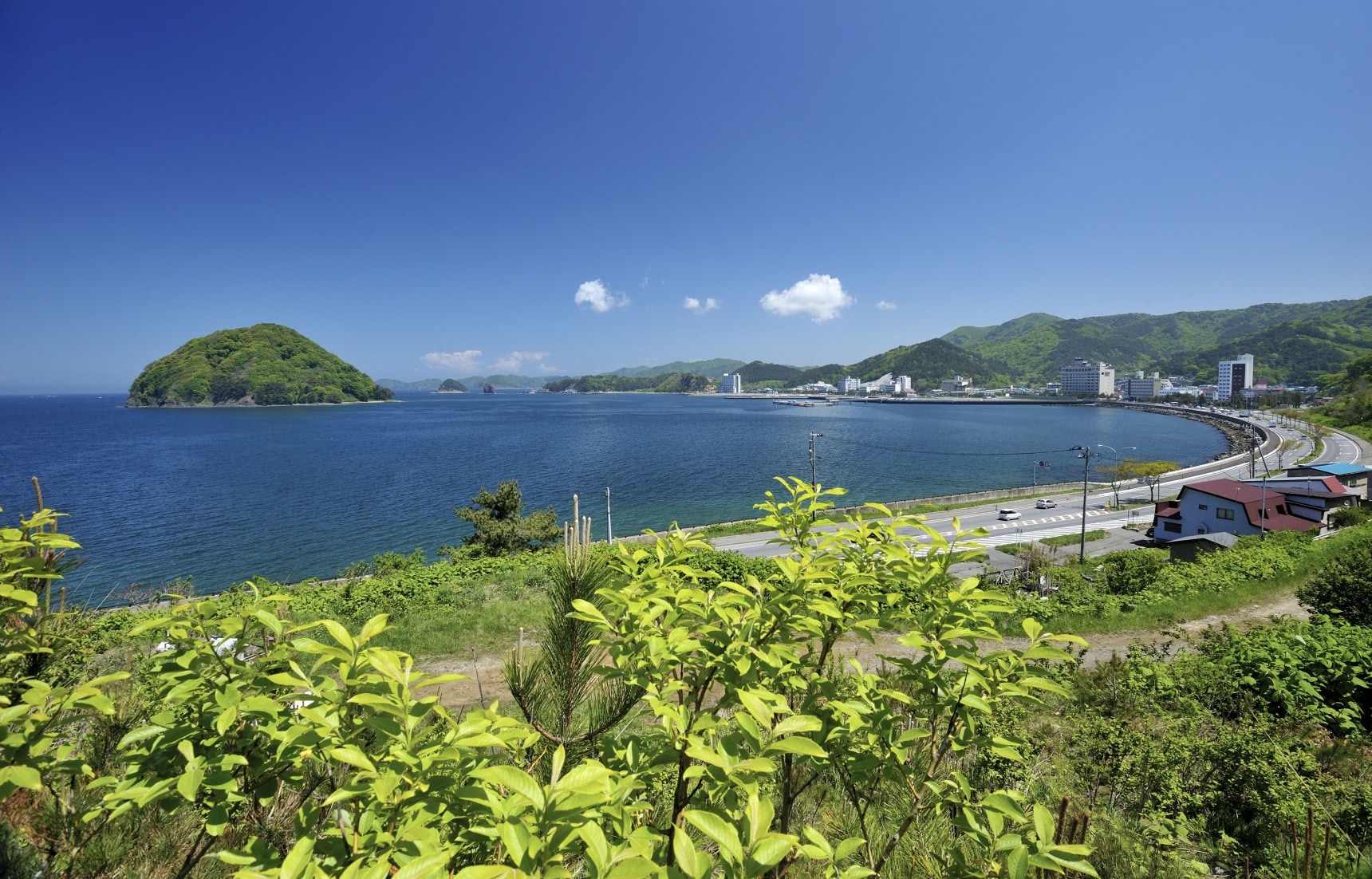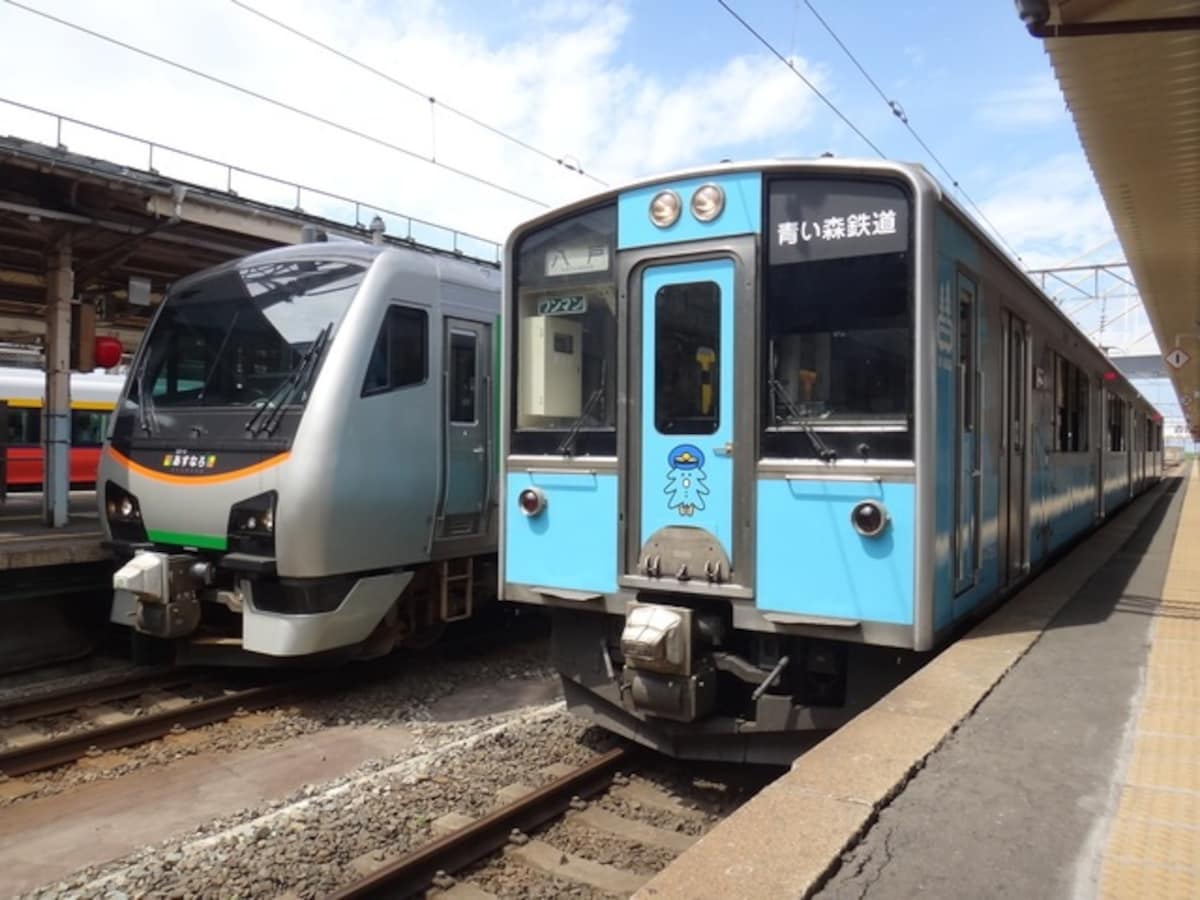 I ventured off to Asamushi Onsen with two of my friends one sultry September morning. Our plan was to go hiking in and around Asamushi and then rest our weary muscles at one of the baths. Since all of us lived in Aomori City, the journey to the hot spring town itself was no problem; we boarded an Aoi Mori Railway train from Aomori Station and got off five stops later at Asamushi Onsen.

From there, the first place we visited was the tourist information booth, conveniently located right inside the station. There you could get not only a map of the area detailing the baths in town and recommended hiking spots and restaurants, but also brochures for each inn in the area, and even purchase special entrance passes to the baths.
One special pass in particular, the Asamushi Yufuda (麻蒸湯札), sells for ¥1,500 and allows you to visit up to three baths. This pass lasts six months from the first time you use it. When you enter an inn, present the pass to an attendant and they'll remove a sticker and press a seal with the date onto where the sticker was pasted. Once you run out of stickers, you won't be able to use the pass again, but it makes for a nice souvenir.

Thinking it was a good deal since the regular prices for some baths were over ¥500, we each bought a pass. We also got some maps with helpful hiking recommendations. After that, we made our way to one of the main hiking trails, walking past and around homes and neighborhoods. The maps included prominent landmarks such as torii gates and stores, making them quite easy to read.

Once we started our hike, we were already breaking a sweat even though it was already mid-September, but it didn't stop us from achieving our goal of finding the giant tree indicated on our map. We went up and down the other side of the hill to arrive on a gorgeous valley capturing Aomori's lush and untouched greenery, truly representing Aomori's name to the fullest: ao means blue, which Japanese people think of as the color of leaves, while mori means forest.
Following that, we grabbed lunch at a quaint café called Sharumu. You will definitely run into locals here, as this place is always full during the lunch hour. They specialize in homemade pizza and omuraisu (an omelet over fried rice with either a ketchup or demi-glace sauce topping). Any one of their main dishes will most definitely satisfy an empty stomach after hiking. Come in early during the lunch hour as it fills up quickly and it's not such a big place. Their omuraisu is especially filling, coming with fried shrimp as well.
With our full stomachs, we headed out to one of the baths. We didn't have a preference for the bath, so we went to one recommended to us by a local called Yanagi no Yu (柳の湯). We presented our bath passes to the attendant, had him remove one of the stickers and made our way inside.

There, we undressed completely in the changing room attached to the bath as bathing suits or any articles of clothing are prohibited inside. Once we entered the baths, we showered beforehand as we had sweat a lot when we were hiking. And, after a long wait, we finally got into the hot water. There are about three baths available to people not staying in the inn, two inside and one outside. The temperature was quite hot for all of them, so be sure to stay hydrated before, during, and after entering! We spent a wonderful 30 minutes in the baths and made our way back to the station.
The train ride back home was sleep-inducing as the baths had relaxed us the point where even the back-and-forth sway of the train rocked us into a sweet slumber. I would definitely recommend Asamushi if you're coming to Aomori for a few days. I'd most likely go on the latter half of a trip, since coming in and out of the bath after days or even weeks of travel is always one of the most relaxing things you can do.