11 Record-Setting Sites in Japan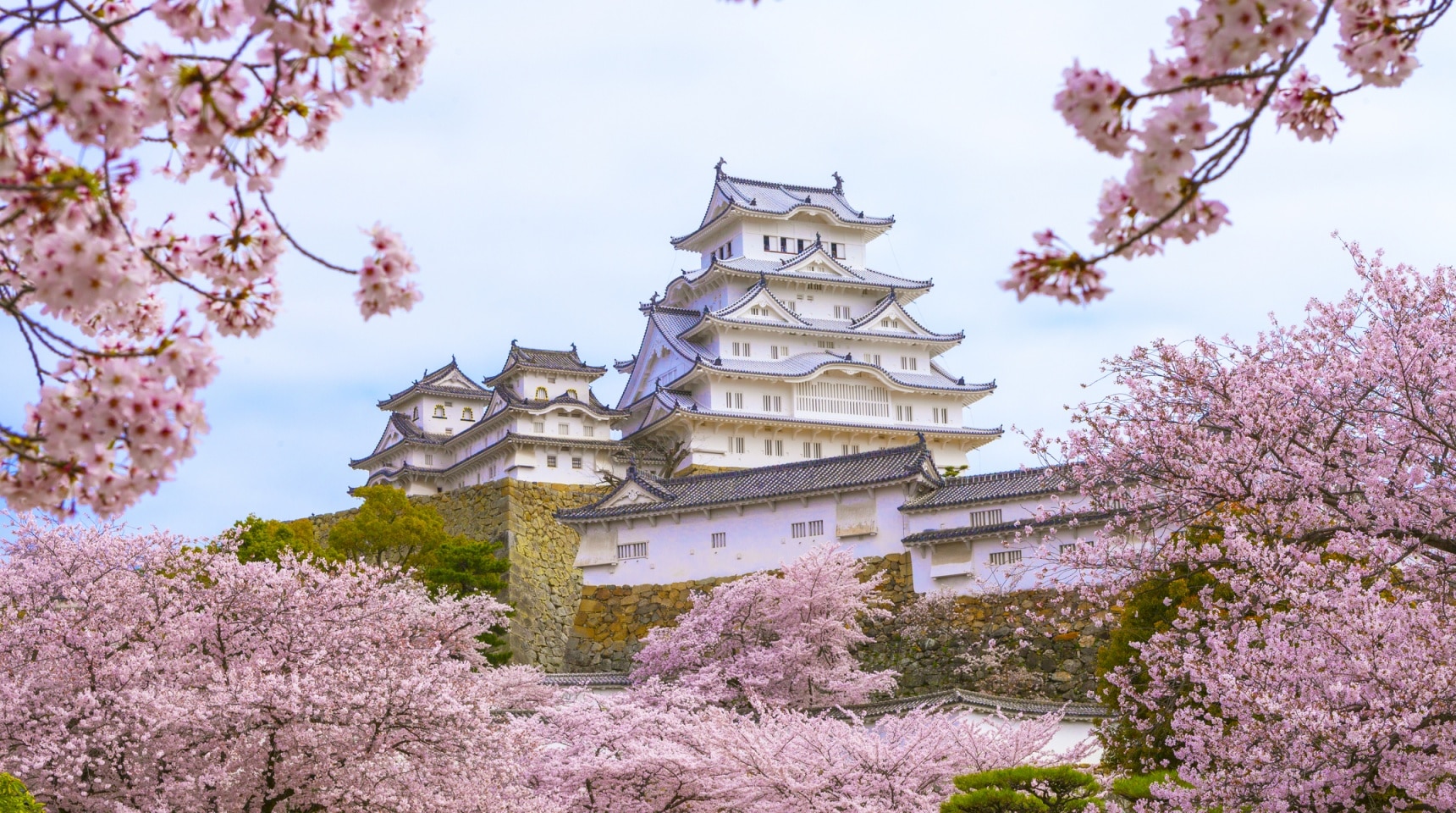 11. Japan's Tallest Building — Abeno Harukas (Osaka)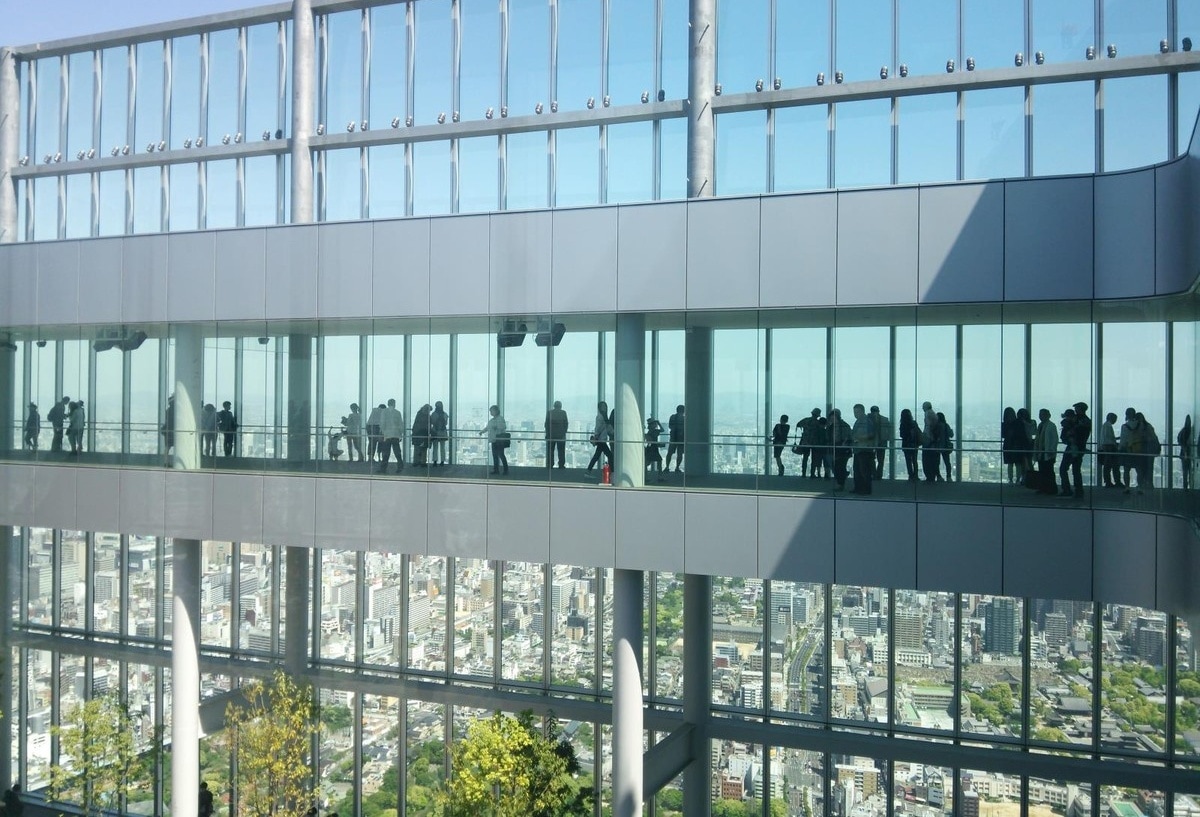 As of its opening in March 2014, Abeno Harukas became the tallest building in Japan. Located on its top floor some 300 meters (984 ft) above the ground, the Harukas 300 observatory offers brilliant views of the Osaka cityscape.
10. Japan's Deepest Lake — Lake Tazawa (Akita)
Resting atop a depth of 423 meters (1,388 ft), Lake Tazawa's clear blue waters will take your breath away. The mountains surrounding the lake create a picturesque scene that often serves as a setting for Japanese TV dramas.
9. Japan's Longest Pedestrian Suspension Bridge — Mishima Skywalk (Shizuoka)
Opened in winter 2015, Mishima Skywalk is the longest pedestrian suspension bridge in Japan, with a length of 400 meters (1,312 ft). On a clear day, you can get a view of Mount Fuji as you make your way across the bridge—so you get two record-holders in one!
8. The City with the Most Hot Springs — Beppu Hot Springs (Oita)
The city of Beppu produces the largest amount of natural hot spring water in Japan, and has the most hot spring sources in the world! Packed with 30 hotels and 300 ryokan (Japanese-style inns), the only problem you'll have will be choosing which one to visit!
7. Japan's Highest-Altitude Hot Spring Resorts — Manza (Gunma) & Nigorigo (Gifu)
You can find not one but two mountainous hot spring resort towns located around 1,800 meters (5,905 ft) above sea level, both of which are open all year round: Manza Onsen in Gunma Prefecture and Nigorigo Onsen in Gifu Prefecture. The lodgings are larger and more stately than you'd expect for such out-of-the-way spots, with a majority of the inns having an outdoor bath, or rotenburo.
6. Japan's Highest Subway Station — Yagiyama Zoological Park Station (Sendai)
December 6, 2015 saw the opening of Sendai City's second subway line, the Sendai Subway Tozai Line. Along the line lie many popular tourist spots like the Sendai Castle Ruins and Sendai City Museum. The final stop is Yagiyama Zoological Park, which stands at an altitude of 136.4 meters (448 ft) above sea level, giving it the paradoxical title of being the highest subway station in Japan.
5. Japan's Tallest Dam — Kurobe Dam (Toyama)
If you're heading to Toyama Prefecture in search of some magnificent views, what could be better than taking in the highlight of the Tateyama Kurobe Alpine Route, Kurobe Dam? This feat of engineering stands at 186 meters (610 ft) and delivers a striking view.
4. Japan's Most Beautiful Garden — Adachi Museum of Art (Shimane)
Placing first in the U.S.-based Journal of Japanese Gardening for 13 consecutive years (2003-2015), this garden spans 42,975 square meters (10.6 acres). Not only is there a lovely garden, but you can also admire a wealth of modern Japanese paintings as well.
3. Japan's Most-Visited Castle — Himeji Castle (Hyogo)
When Himeji Castle's most recent restoration project came to an end in 2015, it had been six years since its glorious keep had been fully visible to the public. Naturally, it was Japan's most-visited castle in 2015.
2. Most Ice Cream Consumption in Japan — Kanazawa City (Ishikawa)
According to data from the Ministry of Internal Affairs and Communications, people in Kanazawa City top consumption of a number of products in Japan—including ice cream! That's right, locals can't get enough of the sweet, cold stuff. At the supermarket, ice cream is on the shelves all year round, and you'll find that it's frequently on sale.
1. Japan's Biggest Wine Grape Producer — Hokkaido
Hokkaido is the top producer of wine grapes in Japan. Wine tourism is taking off on Japan's northernmost main island, offering a great chance to take in the cultural and historical significance of the industry as you tour the sights.