Ride 10 Gorgeous Steam Locomotives in Japan
10. JR Hokkaido: SL Winter Shitsugen (Hokkaido)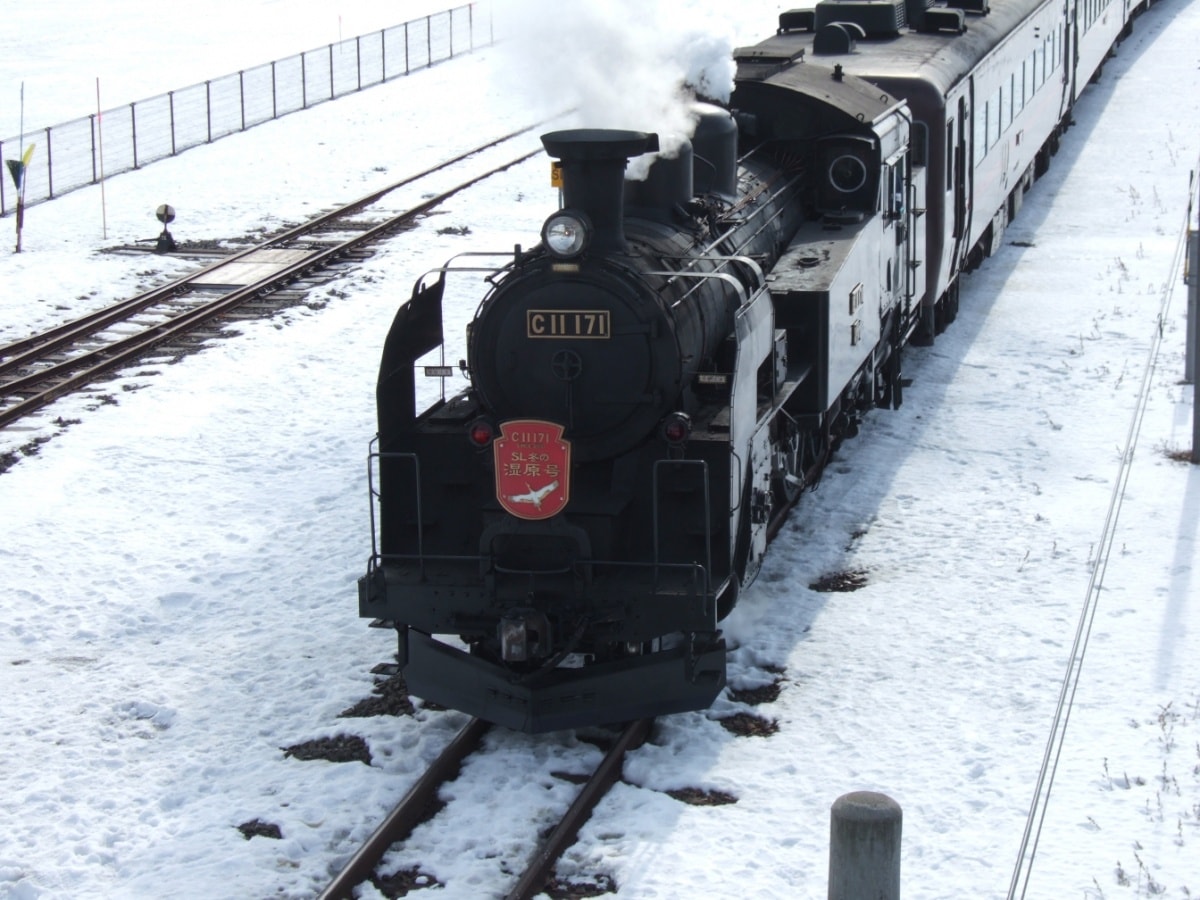 This beauty runs on JR Hokkaido's Senmo Main Line through the snowy barren landscape of eastern Hokkaido. It operates between Kushiro and Kawayu Onsen on select days in winter, generally in February.
9. JR East: SL Banetsu Monogatari (Niigata—Fukushima)
This steamer is operated by JR East and runs on its Banetsu West Line between Niigata City and Aizu-Wakamatsu in western Fukushima, home of Tsuruga Castle. The present C57-180 steam locomotive began plying the course in 1999, cutting through lush green lands and densely forested mountains. It generally runs on weekends and select holidays from April to September.
8. Moka Railway (Ibaraki—Tochigi)
Two different steam locomotives run along the Moka Railway: C12 66, seen above, and C11 325. The line extends 41.9 kilometers (26 miles) from Shimodate in Ibaraki Prefecture to Motegi in Tochigi Prefecture. It generally runs on weekends, though a more detailed schedule (in Japanese) can be found below.
7. Chichibu Railway: Paleo Express (Saitama)
The closest steam railway to Tokyo, the Paleo Express runs on the Chichibu Railway between Kumagaya and Mitsumineguchi in Saitama Prefecture on weekends and holidays. The journey takes from 156 to 163 minutes from Kumagaya, and 135 to 142 minutes from Mitsumineguchi.
6. JR East: SL Minakami (Gunma)
SL Minakami is serviced by two steam locomotives, a Class D51 and Class C61, operating between Takasaki and Minakami in Gunma Prefecture along a 59.1 kilometer (37-mile) section of JR East's Joetsu Line. D51-498 was built in 1940 and, after initially being decommissioned in 1972, returned to service as SL Minakami in 1988. C61-20 was actually remodeled from a CLass D51 itself, and after being decommissioned in 1973, was returned to service in 2011. The steam locomotives generally run on selected weekends and holidays; check the schedule below (in Japanese) for details.