Tokyo Tips for 6 Types of Travelers
Photo and Instagram Lovers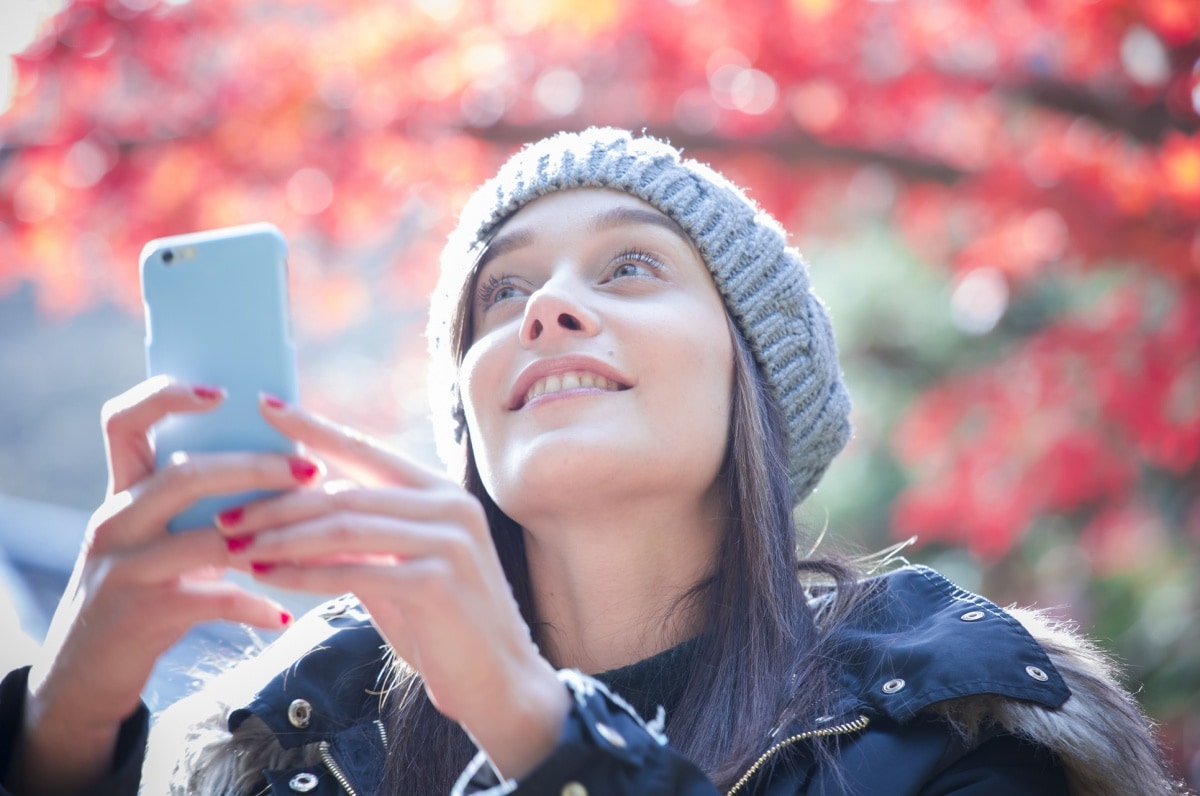 If you can't wait to take awesome photos of all the shrines, atmospheric little alleyways and perfectly presented food in Tokyo, these tips are for you!
What To See, Do and Eat
First up on the list of unmissable photo op spots in Tokyo is the Mori Building Digital Art Museum, an immersive art installation created by the digital art collective Teamlab. The projection mapping, magical lighting effects (in particular the space-inspired trampoline) and chance to try a unique twist on the tea ceremony will enchant you from start to finish. Just make sure you get your ticket in advance, as they do tend to sell out!

For fabulous photos of architecture, fashion and food you can't go wrong with Omotesando, sometimes called the Champs-Élysées of Tokyo. Take a snapshot under the refracting mirrors of the Tokyu Plaza building, capture some of the city's wild street fashion and then head to one of the many cafe's nearby for a meal which is a pleasure both for the eye and palate. Dominique Ansel's creative desserts continue to attract visitors in search of a sugar fix. If you have a truly world-class sweet tooth then be sure to stop by Totti Candy Factory to get one of their huge rainbow cotton candies.

After the sun goes down, head out to check out one of the city's charming yokocho (alleyways), which are packed with character and atmospheric glowing signs. A charming chaos of tiny bars and restaurants, these twisty alleyways harken back to a different time and offer an authentically Tokyo-style night on the town. While you will find yokochos hidden away all around the city, a couple we particularly recommend are Nomiya Yokocho in Kita-Senju and Hoppy Dori in popular Asakusa.
Where To Stay
Budget-Friendly Digs

If you want to get loads of atmosphere for your buck, you can't go wrong with the magical Bed and Book, where you can sleep among shelves of books or hang out at the cool bar. If you want to stay in the heart of Asakusa, the sleek Wired Hotel offers a selection of dorms and private rooms, along with plenty of quirky events and an impressive sake selection. An award-winning architectural gem that fuses modern and traditional Japanese architecture, Andon Ryokan near Minowa Station is definitely Instagram-worthy.

Luxurious Splurge

Artistic souls are sure to be inspired by the wild rooms at Claska, especially the "DIY" rooms, in which Japanese artists were given free rein to unleash their creativity when decorating. For a hotel with a more minimalist vibe in a fantastic location, the popular TRUNK (HOTEL) combines clean lines with natural touches, and one of the most impressive range of amenities and goodies in town.

And of course we can't leave out the Park Hyatt Tokyo, made famous by the movie "Lost in Translation." Besides the romantic Peak Bar (and their fabulous chocolate martinis), the rooms are all about the view.
Off The Beaten Track Adventurer
You want to be where the people aren't, you prefer to discover hidden gems in a city and avoid major tourist traps. Lucky for you, Tokyo is a treasure trove of spots where you can get a taste for local life, away from the selfie sticks.
What To Do, See and Eat
Since Tokyo is absolutely huge, there are plenty of little spots a bit off the beaten track left to explore.

Go hunting for books, maps and prints in Jimbocho, Tokyo's book district. There are several book stores that specialize in English-language books, and you can get great deals of real (and reproduction) ukiyo-e prints, old manga, posters and art. The area is also home to lots of retro coffee shops and old-fashioned curry restaurants. For a real blast from the past get in line at Curry Bondy to try a plate of their flavorful curry, served with a side of rice and potatoes.

Another spot to lose yourself in twisty streets and tiny temples is YaNeSen. The triangular area is comprised of the neighborhoods of Yanaka, Nezu and Sendagi (hence the nickname) and offers a glimpse into the Tokyo of yore. Wander through the Yanaka Cemetary, which is particularly lovely during cherry blossom season, and then head over to Yanaka Ginza shopping street to sample some of the street food and festive atmosphere. Taking the temple-lined side streets, make your way to Nezu Shrine to check out the tunnel of bright orange torii gates.

To get even further off the beaten track, you can't go wrong with Jindaiji (深大寺). A short bus ride from Chofu Station, this area is home to one of Tokyo's oldest temples and a plethora of charming soba restaurants dotted around small lakes. Stretch your journey to check out the nearby Jindaiji Botanical Garden, which is well-worth a visit to see their huge rose garden in the spring or autumn leaves in the fall.
Where To Stay
Budget-Friendly Digs

If you have ever dreamed of traveling on the Siberian Railway, then Train Hostel Hokutosei will be a dream come true. Just two stops away from Tokyo Station, the dorms all feature railway car sleeper compartments. Foodies should head to their sister hostel IRORI, which offers basic dorm rooms and yummy breakfasts cooked on irori, traditional Japanese hearths.

Treat Yourself!

Even adventurous souls need to rest and relax sometimes! Although it is a bit outside of Tokyo, Shukubo Komadori-Sanso is well-worth the trek. While the accomodations are pretty basic (with shared bathrooms, as is common at shukubo temple lodgings) the view from the top of Mount Mitake, sweet owner and chance to experience takigyo (waterfall meditation) make it an unforgettable experience.
Life of the Party
Wherever you go, the party follows! You can't wait to dive into Tokyo's nightlife, and want your days in the city to be just as exciting.
What To Do,See and Eat
Start out your night in Shinjuku at the one and only Robot Restaurant. Yes, it is definitely touristy, but the combination of lasers, weird robots, dancing and Mad Max-style guitar playing is sure to make for one unforgettable evening. It is best to book tickets a week or so in advance to get better deals and ensure you will get seats.

Instead of seeing the sights by train or bus, why not get a tour of Tokyo by go kart? You can even get dressed up in costumes, with Mario Kart characters being a big favorite, as you zip around the streets of Tokyo waving at passersby.

You also can't miss experiencing the world's most famous crosswalk, the Shibuya Scramble. Make sure to bring a smartphone, GoPro (or even a selfie stick) to capture the flow of people. You can also get a great view from above at the walkway between the Tokyu department store and Shibuya Mark City. If you want an even better view, head over to the 11th floor of the Hikarie building.
Where To Stay
If you are looking to spend your nights on the town, booking accomodation in central Shinjuku or party-central Roppongi are your best bet.
Budget Conscious Traveler
Tokyo gets a rap as an expensive city but fortunately there are plenty of free or cheap things to do, so that you can enjoy Japan's capital without burning a hole in your wallet.
What To See, Do and Eat
While getting a view of the city from the top of Tokyo SkyTree or Tokyo Tower is popular with both locals and visitors, there are several spots where you can get an awesome view for free. You can find a full list here, but we recommend the views from the centrally located Shinjuku Sumitomo Building and Tokyo Metropolitan Government Building.

For yummy eats and a truly local atmosphere, Sunamachi Ginza Shopping District (砂町銀座) is an offbeat spot to experience Tokyo's stellar street food for cheap. From freshly fried tempura to warming oden (a hot pot featuring all sorts of hefty ingredients), grilled yakitorichicken skewers to comforting rice balls, you are sure to leave full and happy. All these treats are wallet-friendly, as most cost around ¥90 to ¥120 each. If you are looking to do a little shopping for presents or souvenirs pass by on the 10th, 20th and 30th day of each month, when they have street-wide sales.

If you are still hungry and looking for a quick dinner, you can't go wrong with a big bowl of steamy, filling ramen. Although it is usually a pretty affordable dish, there are places like Fuku-no-Ken and Hidakaya where you can get a delicious bowl of noodles for under ¥400.
Where To Stay
¥3000 or Under per Night

If you are truly traveling on a shoestring, you will be thrilled to know that Tokyo has plenty of very cheap, clean hostels for under ¥3000 a night. One beloved spot for budget travelers is Oak Hostel Fuji, which is just a short walk away from Asakusa. They offer both mixed and gender-separated dorms, and if you don't mind a gender-mixed dorm you can get a bed for under ¥2000! If you want to skip communal living and get a private room, there are also budget hotels like Asakusa Hotel Fukudaya were you can get a (tiny) bit of Tokyo all to yourself.

¥3500~4000 Range

If you have a little wiggle room in your budget, there are plenty of options which will give you a little more privacy or convenience for just a few hundred yen more. Small hotels like Hotel Meigetsu or Bund Guest House offer private rooms for both solo travelers and couples.