Hiking Japan's Michinoku Coastal Trail: 2-Day Model Itinerary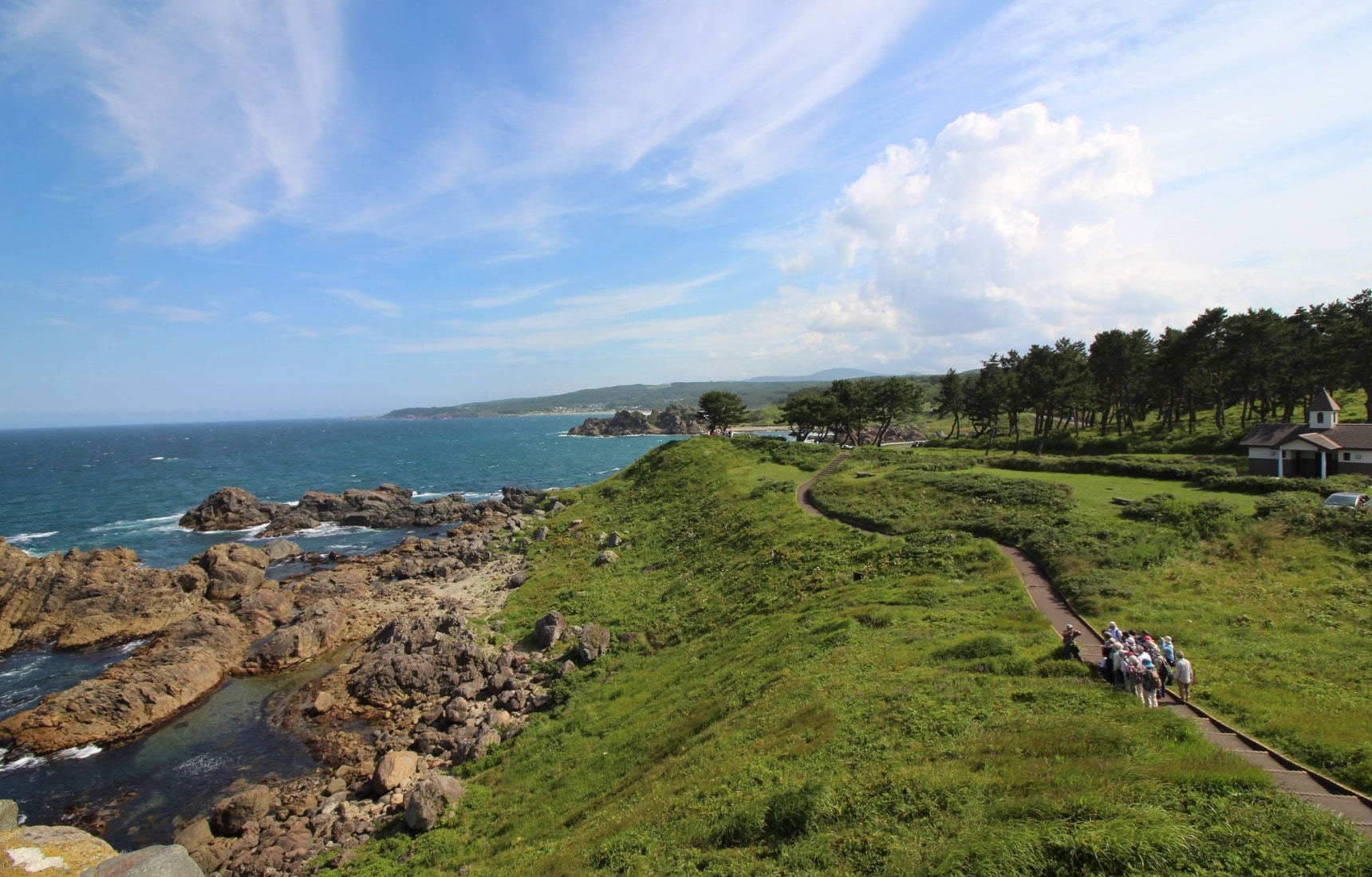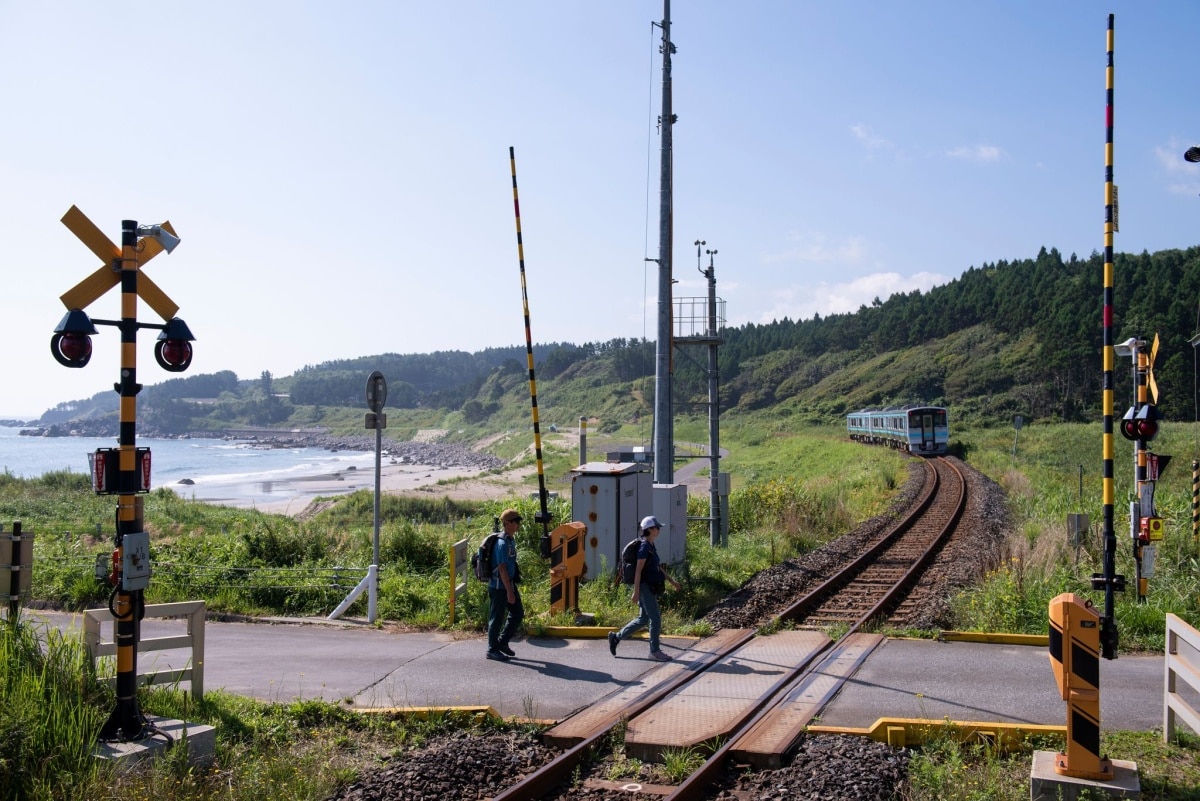 There is something deeply satisfying about embarking on a long-distance trail. That is doubly so when the trail traverses Japan's little-known northern reaches, known for spectacular natural landscapes. The Michinoku Coastal Trail traverses over 1000km of Tohoku, with starting/ending points in Hachinohe in Aomori Prefecture and Soma in Fukushima Prefecture. Almost all of it runs through the Sanriku Fukko (reconstruction) National Park, established to revitalize the coast after the devastating earthquake and tsunami of March 11, 2011.

Experienced hikers will likely want to tackle larger sections of the trail. But I've put a short itinerary together for those who might prefer to get a brief taste of the Michinoku trail before deciding to take on longer treks.

Fortunately, the northernmost start (or end) of the trail in Aomori Prefecture offers some truly spectacular scenery and hiking options for all levels. It's the ideal place to get a taste of what you can expect, or just a great workout with only-in-Tohoku views. The Hachinohe and Hashikami sections are a great option for a relatively headache-free two-day hike that takes in coastal scenery, charming settlements and some rewarding mountain trails.

In order to get an early start, I recommend staying in Hachinohe the previous night, fueling up for the next day with various stops at the stalls in the bustling Miroku Yokocho complex. (Just don't overdo it with the admittedly excellent local sake.)

We'd like to hear your opinion on the Michinoku Shiokaze Trail and this article. Please click here to participate in a short questionnaire.
Day 1: The Scenic Hachinohe Section
Bright and early the next morning, hop on the Hachinohe Line train for a 20-minute ride to Same Station, where you will be greeted by a Jaws-inspired photo op (as same means shark in Japanese). After taking a selfie, hoist your pack and head toward Kabushima Shrine, with its thousands of black-tailed gulls. After a quick prayer for a safe journey, you will see the trailhead marker nearby, where it will be time to start the trek in earnest.

As you follow the coastline trail you will pass by a lighthouse (surrounded by flowers during the summer), wander across majestic Osuka Beach and traverse the magical Yodo no Matsubara pine grove, before reaching the highlight of the trek: the Tanesashi Natural Lawn, with rolling hillocks of soft green grass and far-reaching views of the rocky coast. Stop at the information center for a snack and a warm drink (the chai is particularly good), before continuing on the pretty coastal trail dotted with fishermen's' huts to Okuki Station.
The regular markers and clear path make this 14km section between Same and Okuki stations a breeze to follow, with minimal ups and downs. This trek alone may satisfy the wanderlust of beginners, who can take the train from Okuki to lodgings back in Hachinohe or Tanesashi Kaigan. Just be sure to check departure times carefully in advance, as trains are infrequent!

But it is likely to stimulate a desire for a bigger challenge, particularly for more advanced hikers. In that case, you can extend your journey to Hashikami Station. Depending on what route you take, this adds about 8~10km to your trek. For simplicity's sake, you can opt to follow the coastal road shown on the map, however most of it runs along a regular, paved road. If you want a change of scenery, use the walking route shown on Google Maps between Okuki and Hashikami stations. I opted for this and was glad I did. Over the course of 1.5 hours, I got to walk through forest tracks, a lovely valley filled with rice paddies and traditional houses, and along a route with lined with farmhouses, before ending up along the coastal route.

Those with camping gear can make use one of the campgrounds in the area. There are no options for other accommodations in Hashikami (besides an RV park), so many hikers opt to take the train back to Hachinohe or to one of the minshuku in the Tanesashi Kaigan area, with Yoboso being a particularly interesting option.
Day 2: Choose Your Own Adventure
If you're camping, you've got a head start. If you backtracked on the trail to find a place to stay, you'll have to take the train back to where you left the trail in Hashikami. From here, there are several options, depending on how you are feeling and weather conditions.

The Trail leaves the coast for a more than 30km-long stretch that climbs Mt. Hashikami and ends at Kadonohama Station. While the Hashikami section is definitely a challenge, with a climb from sea level up to 740m, the forest trails, interesting little restaurants (try cool jazz-filled Toumon if you have time!), pastoral scenery, and quiet temples and shrines give it a very different feel from the coastal trails of Day 1.
If that's too long, there are several options. Of course if you're camping, you can stay overnight at the Tsutsuji no Mori camping grounds, just past the halfway point (open from the beginning of April to the end of October). Or you could take a taxi from Hashikami Station to Forestpia Hashikami, 10km closer to the summit, making an earlier arrival at Tadanohama station, back on the coast, a possibility. From there, trains run back north to Hachinohe or south to a further destination.

If you want to ditch the climb completely, there's still plenty of good hiking ahead. The 10-12km-long section from Hashikami down the coast is flat, and passes by the pretty Kominato Coast, several touching memorials from the disastrous tsunami of March 11, 2011, a large torii gate and the retro Taneichi shopping district. You can then catch a train from Taneichi Station back to Hachinohe or on toward a more southern destination.

We'd like to hear your opinion on the Michinoku Shiokaze Trail and this article. Please click here to participate in a short questionnaire.
Trail Tips
・Even in the summer the weather can change quickly, and the nights can get quite cool. Be sure to bring proper hiking boots, several layers and rain gear.
・While the Day 1 hike can be done in most conditions year-round, Mt. Hashikamidake is not safe to hike in winter.
・Bring plenty of water and snacks, as amenities are few and far between on this lovely, nature-filled trail.
Access to Hachinohe
From Tokyo Station it takes just under 3 hours to reach Hachinohe via the Tohoku-Hokkaido Shinkansen. The ticket is around 16,590 yen one way, but I recommend using the JR East Pass, which allows you 5 consecutive days of unlimited travel in the Tohoku area for just 20,000 yen. The pass can also be used by international residents of Japan and is a total bargain.
Trail Information
Michinoku Coastal Trail -- The official site of the Trail hosted by Japan's Ministry of the Environment. Full of maps, descriptions, information on ordering guidebooks, etc. Go here first.

Michinoku Trail Club -- Manages and maintains the Trail, and has produced detailed guides of all Trail sections.

Michinoku Coastal Trail -- A helpful website created by Robin Lewis, who has hiked the entire trail both directions. Full of helpful information.

Michinoku Coastal Trail Facebook Page -- A members' only FB page for anyone interested.