LGBT Partnerships in Japan: One Step Forward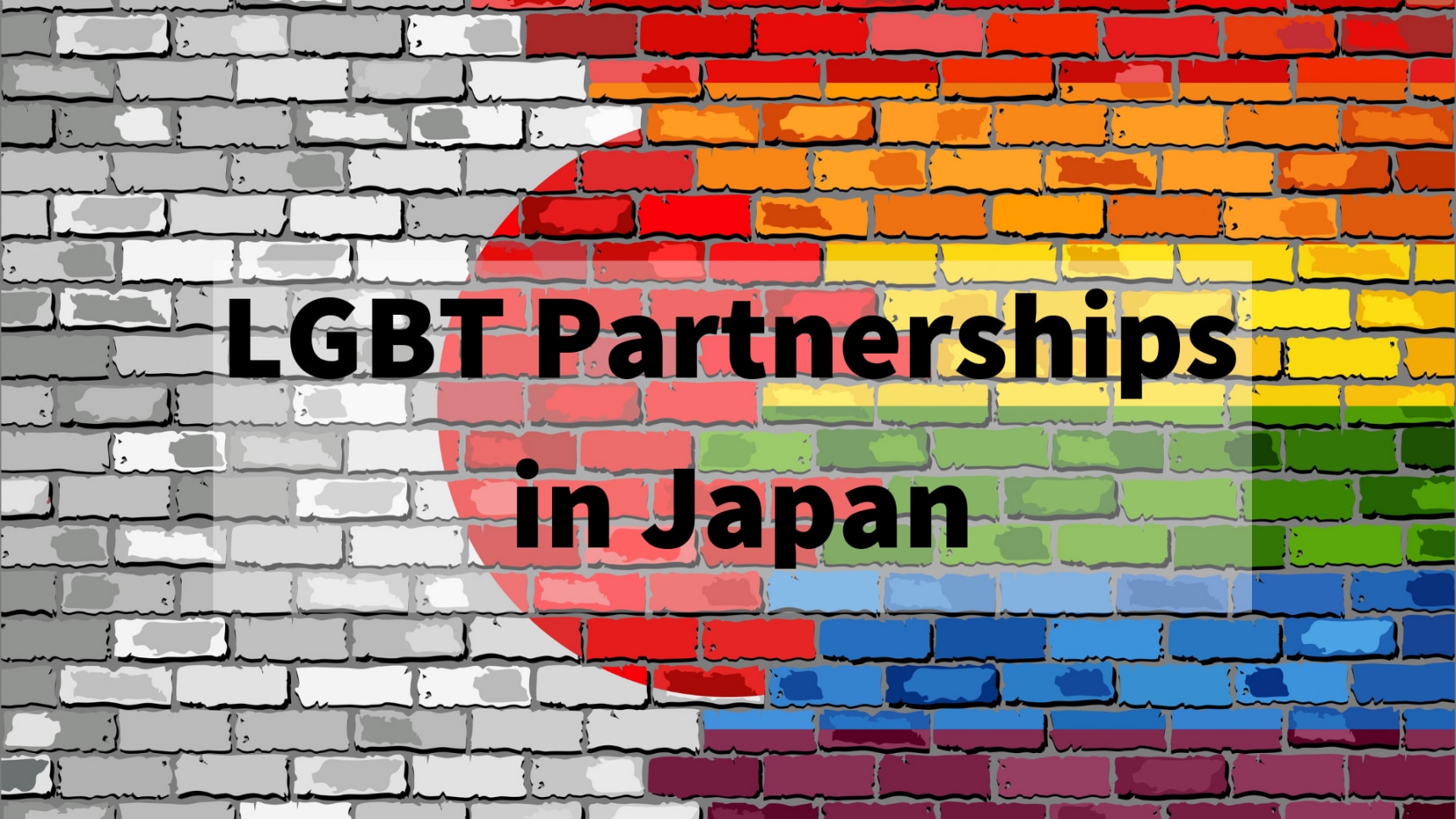 Nope, Gay Marriage is Still Not a Reality in Japan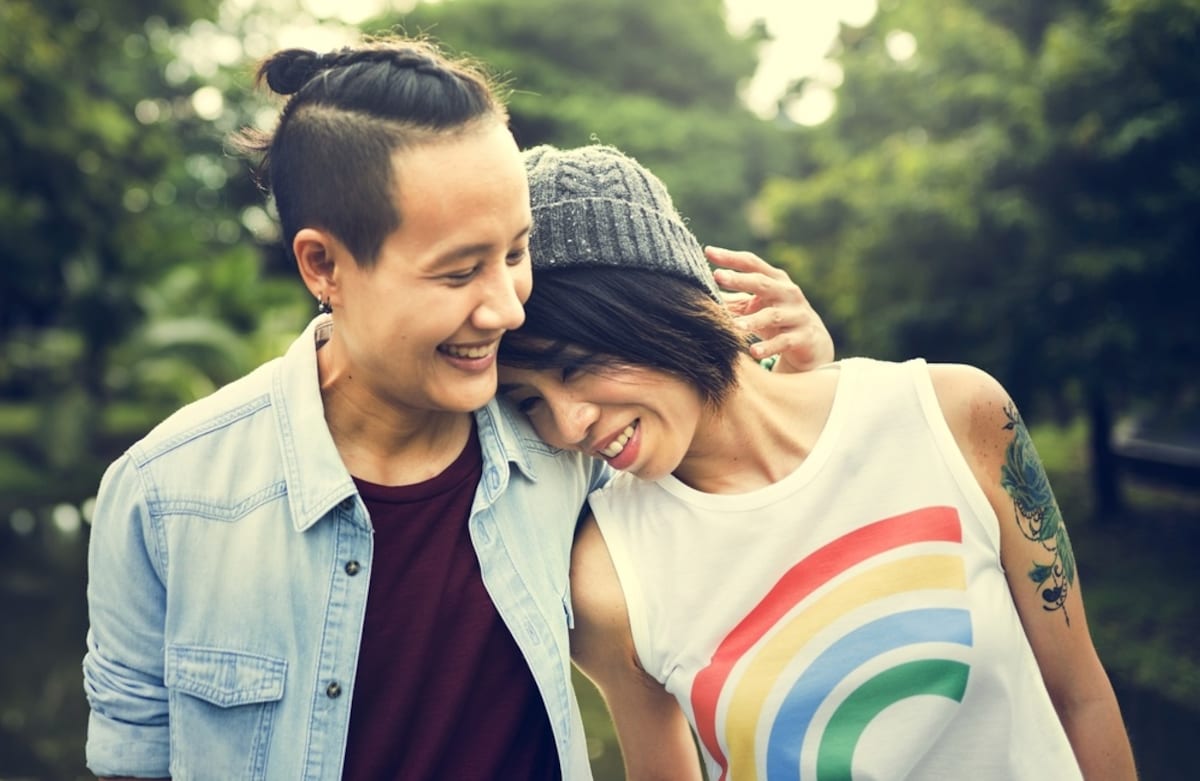 As of May 2019, the wording in the Constitution of Japan stipulates marriage as being based on "the mutual consent of both sexes," which is currently being interpreted as that old chestnut of "one man and one woman." In February 2019, 13 couples filed a lawsuit to push the government to recognize same-sex marriage, but at the moment there is still no official statement on the matter... unsurprising when considering we are dealing with Abe's ultra-conservative, heteronormative government.

Japan is the only country among the G7 nations that still does not recognize gay marriage or provide equal legal protections for same-sex couples. They also do not recognize non-binary couples who are legally married in other countries (so getting a visa can be a real challenge).

While Japan's strides in the fight for civil rights still seem somewhat limited, there have been some positive moves over the past couple years that afford couples increased visibility and (potential) protection.
A First Step: Partnership Oaths
The main movement making headlines these days is certain cities and towns offering "partnership systems," known as パートナーシップ制度 or patonashippu seido in Japanese.

Now, according to the language on the certificates provided to those who register, the partnership is not legally binding and will likely not be recognized outside of the specific city or town. As such, even if you register you will not legally be eligible for privileges married couples enjoy regarding issues like inheritance, taxes, medical emergencies and family discounts. At the moment only Shibuya offers those registered equal rights for spousal hospital visits and renting apartments.

As such, it remains mainly a symbolic gesture, and those in favor of the partnerships fully acknowledge that the system's main purpose is to increase visibility and show the government that there is a need for full legal civil partnerships. By using the partnership certificates to push for equal treatment, each conversation and little battle is a chance to bring about change.

Some businesses have started accepting partnership agreements, most prominently several of Japan's major cellphone service providers, which are small steps in the right direction. We can hope—and push—for more businesses to follow suit.

While frustrating when compared with Japan's global peers, the spread of the partnership system has been surprisingly fast for a country with deeply entrenched bureaucracy and could be seen as a positive step forward for the recognition of gay and non-binary couples in Japan.
Want to Register Your Partnership?
If you and your partner want to join in the movement and register your partnership, the requirements are pretty simple:

・Be in a committed same-sex partnership (with each other, please)
・Both be of legal age (20 years old or over)
・Both officially reside in the area that offers the partnership certificate
・Both must be unmarried and not registered as being in another partnership
・Not be related by blood

Non-Japanese residents can also apply, as long as you are registered as a resident of the area. Interestingly, there is no requirement regarding living together. The paperwork is simple and only costs a couple hundred yen.

Currently there are 20 municipalities in Japan that offer this—still mainly symbolic—option:

・Shibuya, Setagaya, Nakano, Toshima, Edogawa and Fuchu in Tokyo
・Takarazuka in Hyogo Prefecture
・Chiba City
・Osaka, Sakai and Hirakata
・Yokosuka in Kanagawa Prefecture
・Sapporo in Hokkaido
・Fukuoka City
・Iga City in Mie Prefecture
・Oizumi in Gunma Prefecture
・Soja in Okayama Prefecture
・Naha in Okinawa
・Kumamoto City
・Odawara in Kanagawa Prefecture

We expect this list to continue growing, as more cities and towns are starting to provide partnership oaths for couples. Currently, Tokyo's Minato ward and Saitama City are also debating whether to offer partnership certificates.

To further strengthen the legal standing of your partnership, it may be a good idea to get a Voluntary Guardianship Contract (成年後見登記制度・seinenkoukenseido) where you each are registered as the voluntary guardian for the other. Of course, check with a good LGBT-friendly lawyer to make sure you have every possible contingency covered.

Thinking about registering? Have experience dealing with the Japanese system as a same-sex couple? Let us know your thoughts in the comment section!