6 Romantic Offbeat Spots to Propose in Japan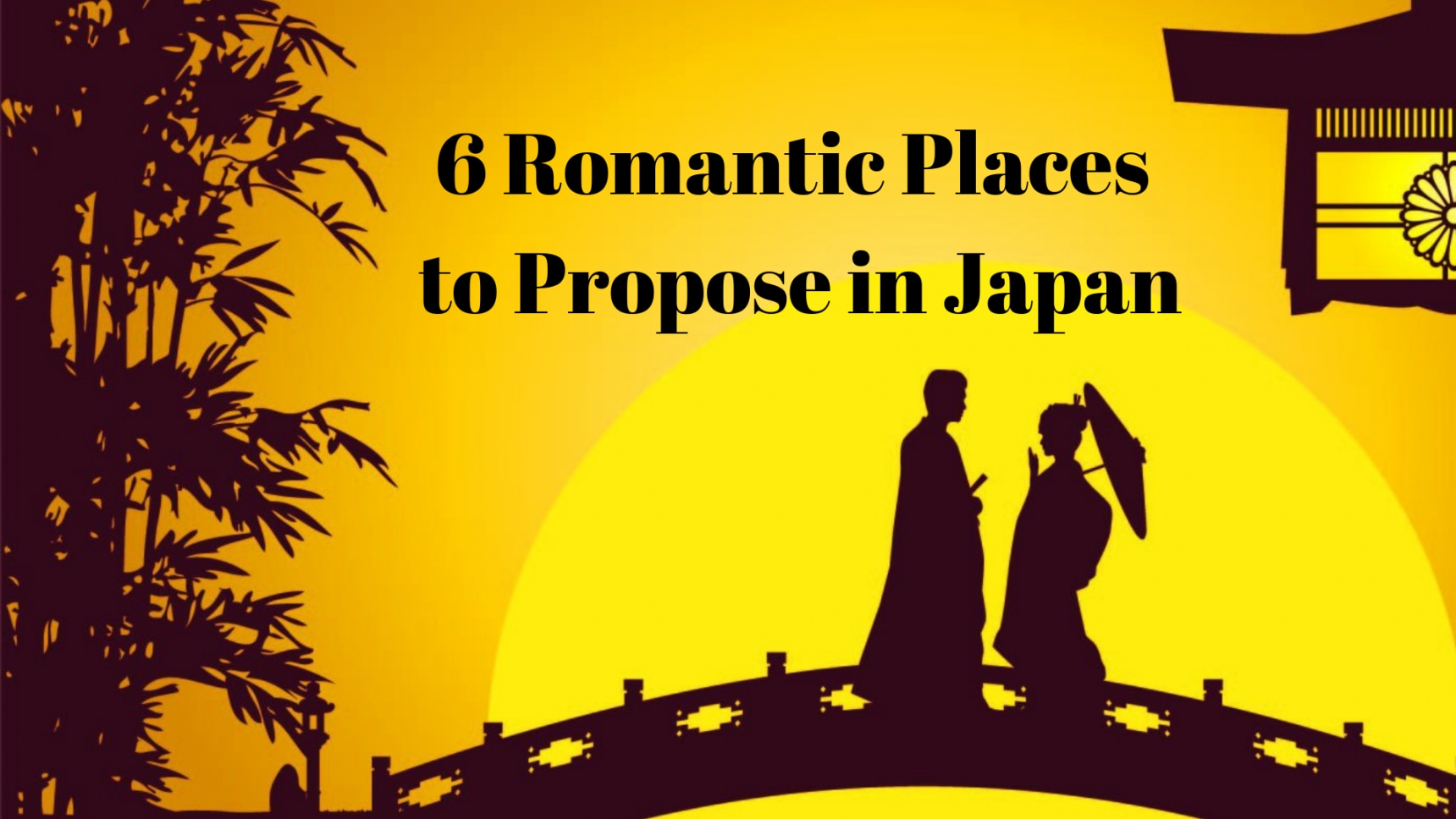 Thinking of proposing to your partner during your trip to Japan? These lesser-known spots in Tokyo, Kyoto, Osaka and Hiroshima are perfect for popping that all-important question (without too many onlookers). Whether you are looking for a classic fairytale proposal with a Japanese twist or want something a little more dramatic, read on!
Hinokicho Park (near Roppongi Midtown) in Tokyo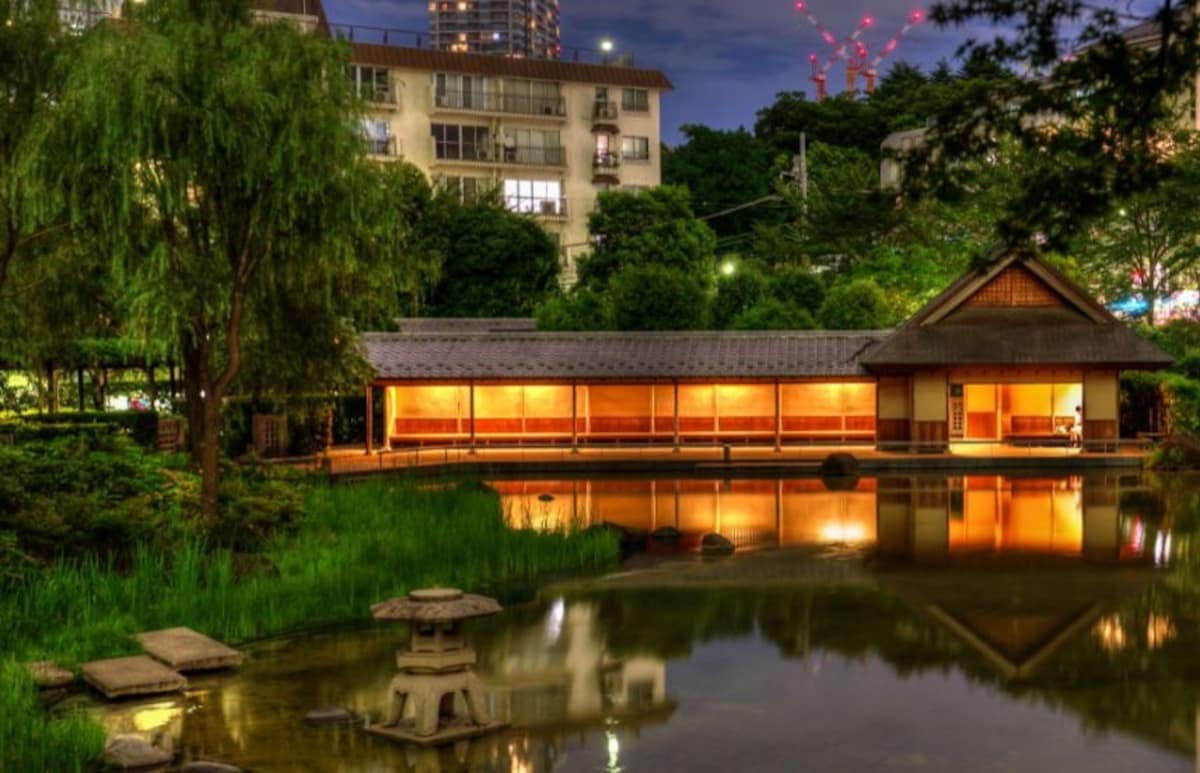 Ideal for: a quiet proposal without being surrounded by tourists or gawkers
Best time: after dark

This little Japanese-style park happens to be surrounded by the typically Tokyo-esque forest of skyscrapers, and perfectly combines the traditional elegance of a tea house with the bright lights of the big city. During the day it is a popular spot for sightseers and families, as part of Midtown Park, with some pretty cherry blossoms in the spring and autumn colors in fall.

But in the evening, particularly on weekdays, you may well get the lit up Rest House by a little lake all to yourselves. Mixing traditional and modern, you can't get a more perfect Tokyo-style spot than this.
Tokyo Tower Top Deck in Tokyo
Ideal for: a glittering proposal overlooking the city
Best time: weekday evenings or at sunset

Book tickets for the Top Deck Tour in advance, then get whisked up to the top of Tokyo Tower by elevator. The "prismirrored" space is covered with mirrors that reflect Tokyo's glittering nightscape (and your beloved), and in the evening the LED lights add an extra touch of drama.

The Top Deck is open quite late by local standards, usually closing around 10 p.m., so you can easily plan around dinner reservations if needed.
Rikugien Garden in Tokyo
Ideal for: a private proposal surrounded by a Japanese-style garden
Best time: weekday afternoons

It is no secret that we are fans of this surprisingly large Edo-style garden, which is filled with photogenic little bridges, pathways and tea houses. A haven for both art and nature lovers, its name means "The Garden of Six Poems," despite actually containing miniaturized scenes from 88 classical poems!

The landscapes change with the seasons, so stroll hand in hand through the little trails until you find the perfect spot. It is particularly popular during the fall, but during the rest of the year you will have plenty of privacy.
Kamogawa Riverside in Kyoto
Ideal for: a lowkey proposal where you can choose your timing
Best time: morning or early evening

The section of the river near Gion is lovely after dark with all the traditional houses lit up. Those with a playful side might head for the Demachiyanagi section where turtle-shaped stepping stones cross the river, so you can pop the question standing on a turtle while surrounded by the meandering waters of Kyoto's main waterway.

Don't want to risk the weather being uncooperative during your visit? Book a room at one of Kyoto's beautiful ryokan, where you can propose to your sweetheart over a delicious kaiseki dinner served in your own room. Seikoro Ryokan or Yuzuya Ryokan's staff are sure to help you pull off a night to remember!
Osaka Castle Moat Area in Osaka
Ideal for: a fairytale proposal with a twist
Best time: any time during cherry blossom season, early summer or autumn

Osaka Castle rises dramatically above the surrounding moat and park, which is filled with cherry blossoms during the spring. As there plenty of walkways around the garden and moat, you will be able to find a great spot to ask the all-important question with a view of the castle, while surrounded by blooms.

If you are visiting in February you can substitute cherry trees for bright plum blossoms, while in late April and May the technicolor azaleas are equally festive. Autumn leaves add subtle touches of color to the view of the keep as well.
Floating Torii Gate in Miyajima (Hiroshima)
Ideal for: a dramatic backdrop (and perhaps even a proposal on the high seas?)
Best time: after dark, as most tourists have left

Itsukushima Shrine and its huge "floating" torii gate are the main attraction on Miyajima, an island a short boat ride away from Hiroshima. During the day you will be sharing the views with lots of visitors (and the local deer!) but in the evening most tourists leave, giving you the chance to see the shrine and torii lit up after dark without too much competition.

If you are looking for a quiet spot to propose, then head to the little outcrop to the left of Itsukushima Shrine (heading towards the much smaller Kiyomori Shrine), where you will find a pathway lined with stone lanterns that offers a great view of the torii gate.

For those who don't mind having an audience in exchange for some extra drama, book two seats on the Miyajima Light-Up Cruise. The boat itself isn't terribly fancy, but it passes right through the torii gate! Just be careful not to fall overboard in all the excitement!

Staying on Miyajima is your best bet for pulling off this proposal. Fortunately, there are quite a few hotels perfect for a newly engaged couple nearby, like Mizuhasou or Kinsuikan.
Happy travels (and congratulations in advance)!