The Prettiest Beach You've Never Heard Of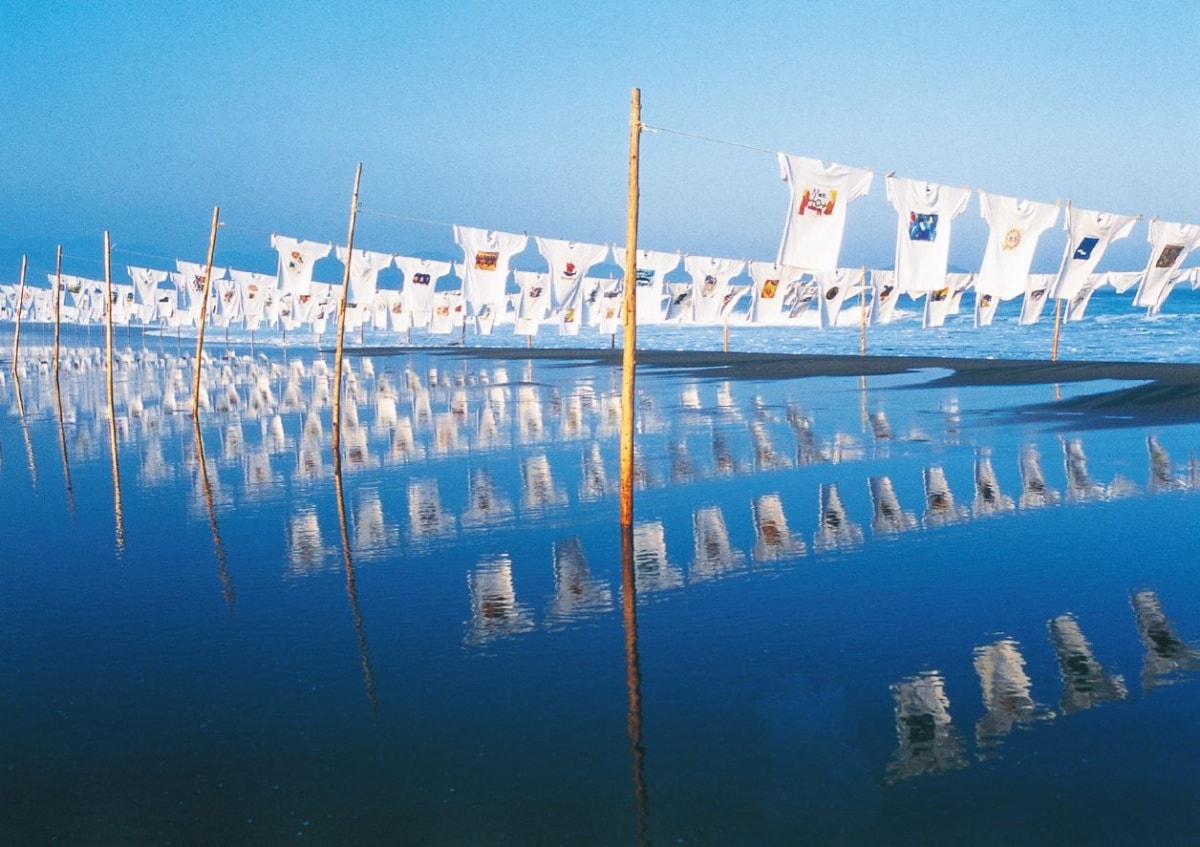 Less than two hours away from Kochi City, the little town of Kuroshio appears at first glance to be a sleepy seaside town. However, if you make your way toward the beach, you are in for a surprise.

Irino Beach is the pride of this fishing town, four kilometers of clean white sand carefully preserved as a prefectural natural park. The coast is backed by a thick pine forest, creating an almost Mediterranean feel. As it is also along the route of Shikoku's famous 88 temple pilgrimage you may see pilgrims dressed in white walking along the coast, soothing their feet after a long day on the trail.

In the morning and late afternoon the tides change, creating mirror-like sheets of water that reflect the colors of the sky, making this a great (quiet) spot for photography fans to capture rather ethereal snapshots.
When speaking with the kind staff at Sunabi's nearby information center, they proclaim with pride that "our town doesn't have an art museum, but our beautiful beach is our art gallery."

The "curators" consider the daily discoveries on the beach—such as views of whales peeping out on the horizon, the meandering tracks of sea birds, the shadows of plants on the sand—individual works of art that change every day. Their rather charming philosophy is that by seeing the natural beach itself as a work of art, visitors will begin to see beauty and art in daily life, wherever they go in the world.

Walking along the quiet shoreline and exploring the plants among the dunes, I quickly came to see their point. On weekdays you basically have the whole beach to yourself, the perfect backdrop for a spontaneous picnic.

In addition to the natural wonders of the beach, since 1989 every May they hold a t-shirt art exhibition that showcases work from art-lovers around the world, printed on cotton t-shirts hung in long lines across the beach.
How to Get to the Sunabi Museum
The beach is a 10-minute walk from Tosa-Irino Station on the Tosa Kuroshio Railway. From JR Kochi Station it takes one hour and 40 minutes by express train to reach Tosa-Irino. It takes about the same amount of time if you go by car via the Shimantocho-chuo Interchange.

Nearby you will also find a roadside station with tasty local snacks, as well as Ogata Whale Watching, which offers whale watching cruises from April to October.