A Guide to TeamLab's Interactive Light Museum
Japanese digital art collective teamLab, in collaboration with local urban landscape developer Mori Building Co. Ltd., has unveiled their awe-inspiring permanent digital art museum on June 21, 2018. The amazing light displays are housed in their very own building, spread out over two floors in a huge space in Tokyo's Odaiba district.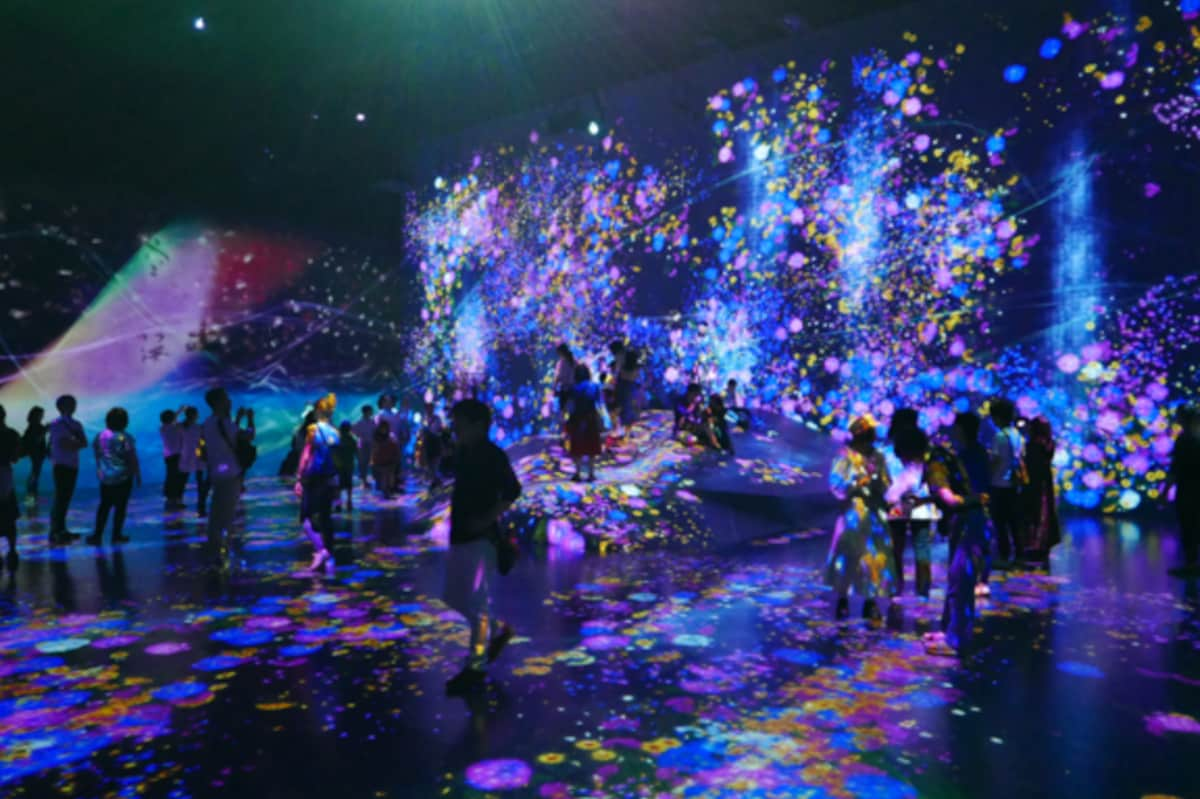 Described as "Tokyo's most Instagrammable spot," the folks at SoraNews24 decided to stop by to see the place for themselves, and as soon as they stepped inside they were blown away by the truly amazing works.
Take a look at SoraNews24's video to see some of the beauty in store for visitors.

Given that this is unlike any other experience in Japan, the Mori Building Digital Art Museum is quickly becoming one of the country's most popular destinations. However, there are a few rules and tips you'll need to know before going, so they've prepared a visitor's guide to help you get the most out of your time at the museum.
1. Wear white or light-colored clothing.
You don't have to do this, of course, but it makes things a lot more fun, as you get to blend into the light displays as they float across your body, creating a much more immersive experience. Dark-colored clothing tends to blend into the shadows while light colors capture the light and reflect the patterns much more vividly. It's the small details that make a big difference, especially when it comes to capturing the perfect Instagram photo!
2. Wear flat shoes
This is an important point, as there are a number of places in the museum where heels and sandals aren't permitted. One such place is the space-themed "Multi Jumping Universe" trampoline area pictured above. And if you think the organizers aren't serious about this then think again—if you don't have the appropriate footwear on, you'll be sent to the shoe rental area where you'll have to borrow a free pair of shoes.
3. Stow your backpack in a locker before going in
While staff permit backpacks in the building, they do a good job of suggesting you stow them in the free lockers at the reception area, and for good reason. Some of the installations are set up in tight spaces—like the "Memory of Topography" experience pictured above—that can become congested during busy periods. So if you have a backpack on, staff will ask you to wear your backpack on your front before entering some of the rooms.
4. Wear pants
This might sound like an odd tip, but when you look down at the floors in many of the rooms you'll understand the downside of wearing skirts and dresses in the museum, given their expansive use of mirrored floors. Pictured above is the floor in the Crystal World room.
5. Enjoy a one-of-a-kind tea ceremony at the En Tea House
Depending on when you go, there might be a line to get in as this experience is incredibly popular with visitors. You can stop and take a quiet break here, with four different types of green tea drinks available to purchase, all priced at ¥500 (about US$4.50) each.

For a complete list of tips from SoraNews24 on the Mori Building Digital Art Museum: Epson teamLab Borderless, be sure to read the full story below!