Going Back in Time for Books at Jimbocho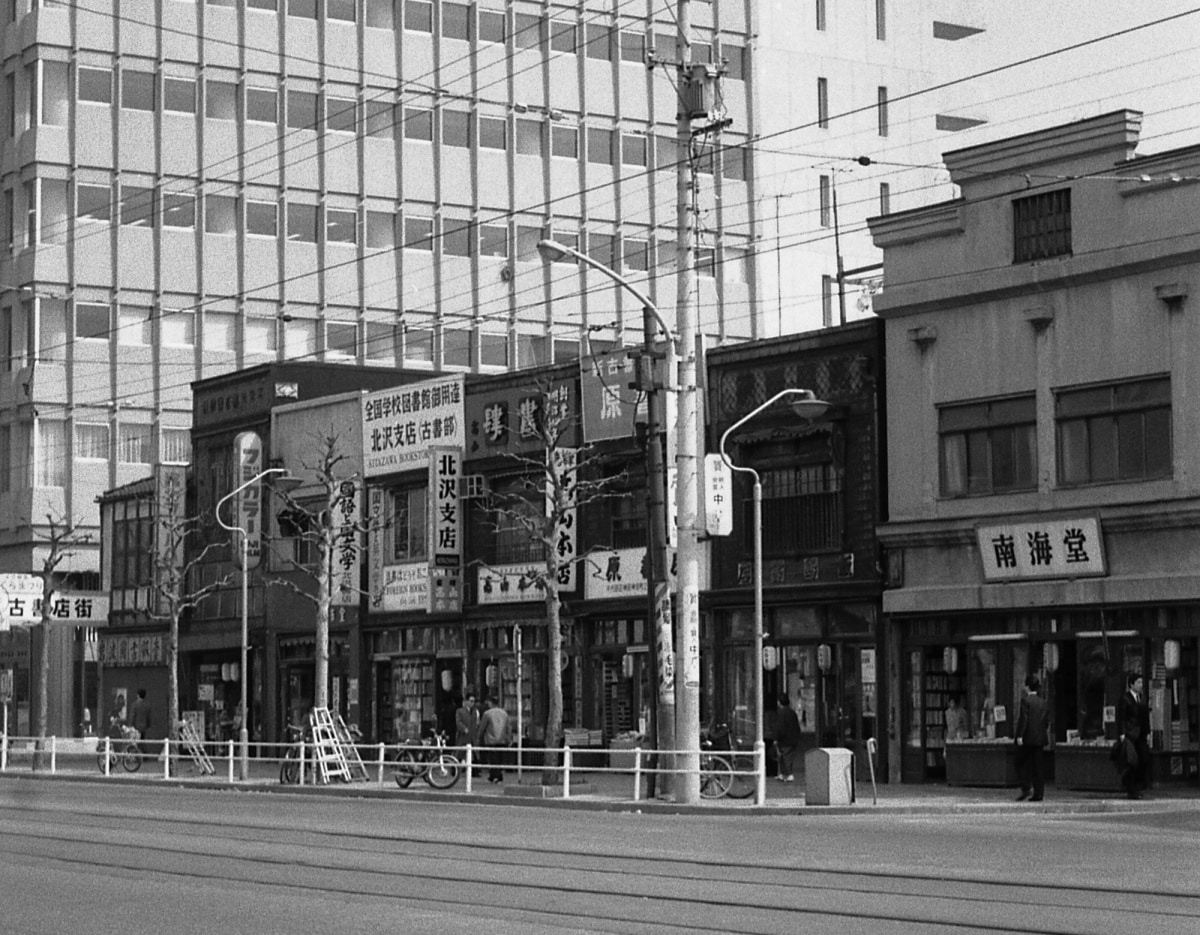 Back in the 1880s, many major law schools were set up around Jimbocho. Some of those schools still exist today as universities, such as Meiji University, Chuo University, Nihon University and Senshu University. As students needed many books for classes, bookstores and publishers opened one after another around Jimbocho. Jimbocho was once a very vibrant and energetic street filled with young and aspiring students.
As the law schools developed into universities, bookstores diversified themselves with different genres of books to fulfill the new needs. Sadly, the Great Kanto Fire in 1923 destroyed quite a few bookstores, but the area was quickly rebuilt; luckily, it was saved from the wartime bombings. Later, the street was further diversified as some schools started to move away from the area and cafés gave bibliomaniacs a place for a coffee break and enjoy their books. Each year there are book festivals that draw visitors annually to the area that's believed to have more second-hand bookstores than the Seine area in Paris!
Yaguchi Shoten
One of the most iconic bookstores in Jimbocho, Yaguchi Shoten, specializing Japanese books in art and cinema, was established in 1918. The building it occupies (pictured above) was built in 1928 and remained frozen in time as a symbol of Showa Period (1926-1989) architecture.
Address: 2-5-1 Kanda Jimbocho, Chiyoda
Sanseido
Not all bookstores sell old books here. Sanseido is one of the largest chain bookstores selling new books in Jimbocho. The Jimbocho store is the flagship stores with all kinds of books, including English books.
Address: 1-1 Kanda Jimbocho, Chiyoda
Kitazawa Shoten
One of the oldest bookstores in the area, established in 1902, Kitazawa Shoten's antique interior and classical atmosphere are neatly kept, with a Meiji Period (1868-1912) staircase and lamp post. It's also one of the few bookstores with a relatively high selection of foreign language books (including English, French, Spanish and German).
Address: 2-5 Kanda Jimbocho, Chiyoda-ku
As Jimbocho is located in the center of Tokyo, access is fairly easy. Here are the stations that are within walkable distance from Jimbocho:

Jimbocho Station (Tokyo Metro Hanzomon Line, Toei Mita/Shinjuku Line)
Ochanomizu Station (JR Sobu Line)
Suidobashi Station (JR Sobu, Toei Mita Line)