How Are Men's & Women's Kimono Different?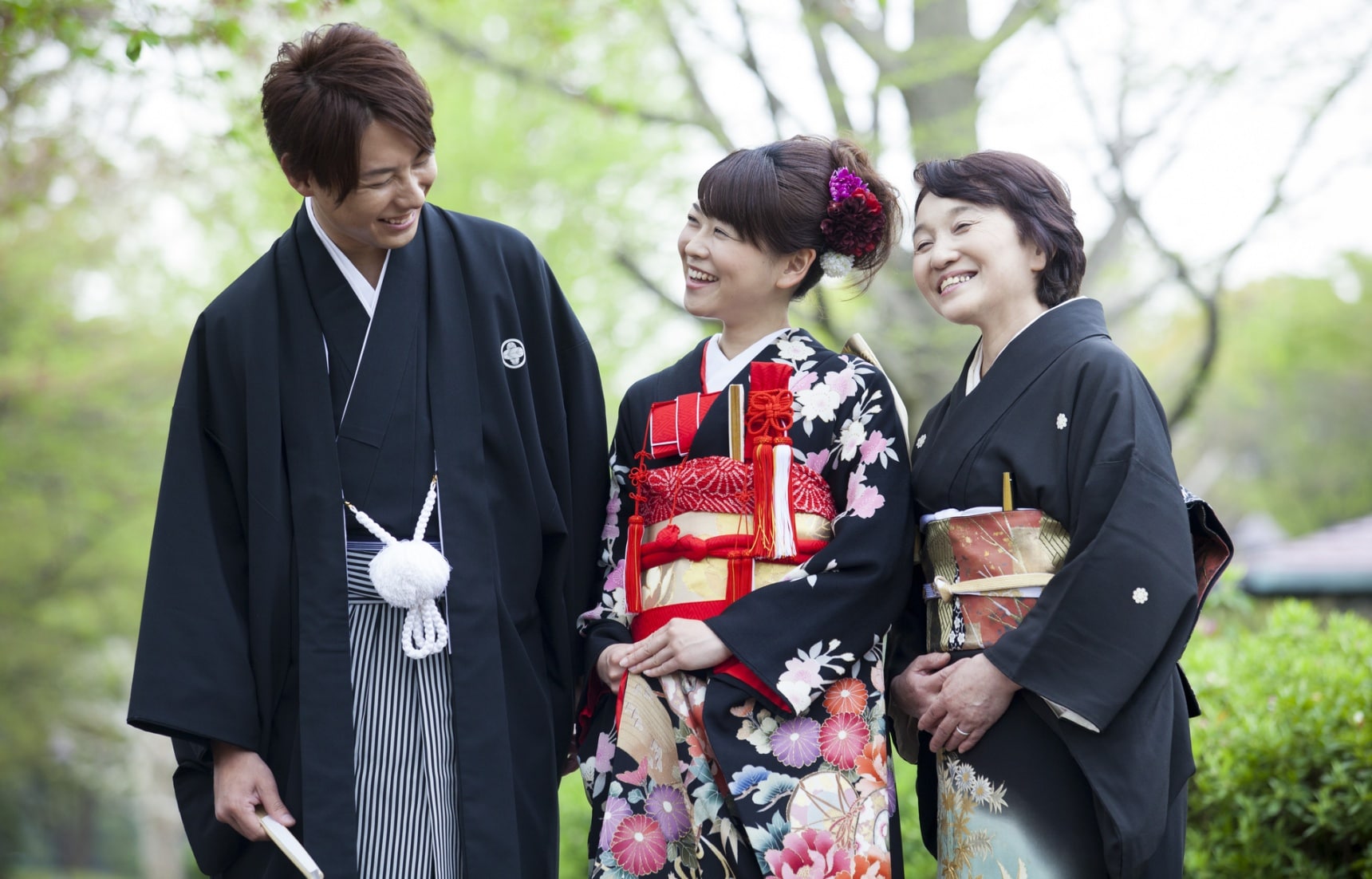 Basic Kimono
From the above picture you can spot some obvious differences between men's and women's kimono.

Color: Women's kimono tend to have more color varieties, usually with vibrant colors like red, pink and purple, while male kimono stick to the subtle colors of black, brown, navy and grey.

Pattern: Men's kimono don't often have strong patterns, usually only the kamon (家紋, family symbol) on formal kimono, if anything. But women's kimono often feature patterns related to nature. However, you can find some fun modern kimono.

Pieces: While both men's and women's kimono can be one-piece or two-piece—with hakama (袴) pants worn on the lower half of body in formal situations—usually hakama are more commonly worn by men than women.
Obi (Belt)
An obi (帯) is the belt that holds the kimono tight. While men's obi have three main types—kaku-obi (角帯, stiff obi), heko-obi (兵児帯, casual obi) and sanjaku-obi (三尺帯, three-foot-long obi)—women have three times the variety, the more common examples being maru-obi (丸帯, complete obi) and fukuro-obi (袋帯, pocket obi).

Men's obi are thinner, with subtle colors and patterns. Women's obi are thicker with more color and pattern varieties. Furthermore, there are even more decorative ways of tying an obi for women than men. So you might see women with their obi tied up like a flower or butterfly on their back.
Collar
This is a very minor difference but the collar of a man's kimono does not have a lot of space between the neck and collar. However, the space is sometimes wider for young women, showing off more neck (traditionally considered an erotic zone for Japanese men). Older or married women tend to have simpler kimono without drawing much attention to the neck.
Supply & Demand
Some might wonder why there's more variety for women when it comes to kimono. Well, it's because women have a higher demand for kimono these days. Therefore, more are supplied for them. Women tend to choose kimono over Western fashion in many formal occasions such as graduation, seijinshiki (Coming of Age ceremonies) and weddings, while guys nowadays mostly choose Western suits.