How to Get Great Views of Tokyo for Free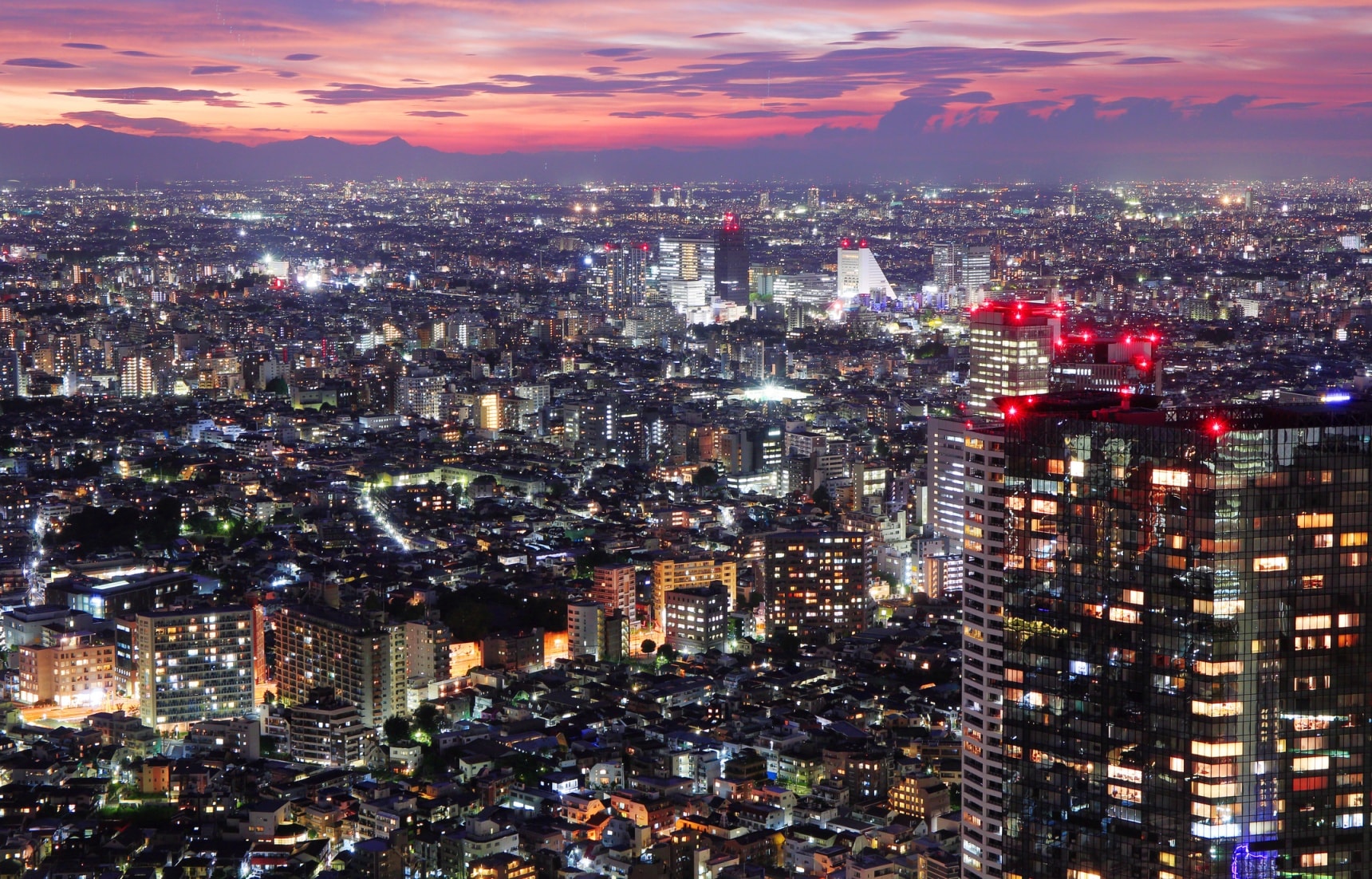 You might expect to cough up a pretty penny for a great view of Tokyo from above, but you don't have to. There are a number of high buildings with observation decks that will let you in completely free! On a clear day you can see straight to Mount Fuji, or get a romantic view of the city lights at night, all without spending a cent.
6. Bunkyo Civic Center (25th floor)
The 330-degree view of Tokyo at Bunkyo Civic Center is completely free. As a relative unknown, it's not even crowded like many of the other great observation spots.

Located near Korakuen Station, this 25th floor observatory offers brilliant views that will even reveal Mount Fuji to the southwest on a clear day. Just watch out for the photographers vying for elbow space! While it closes at 8:30 p.m., you can still get some scenic night views if you time your arrival right.
5. Tokyo Solamachi (30th Floor)
You can expect to spend a pretty penny to head all the way up Tokyo Skytree for a view of the city. But if you're willing to take in the sights from a little lower down, you can see the area for free from the 30th floor of Tokyo Solamachi right next door—and as an added bonus, Skytree itself will be part of your view!
4. Ebisu Garden Place Tower (39th Floor)
Ebisu Garden Place is a chic oasis near Ebisu Station, just one stop away from Shibuya. The free 39th-floor observation deck of Ebisu Garden Place Tower offers a stellar nighttime view of the Shibuya area, with binoculars and chairs available as well. It's a great way to wrap up a day of shopping in Shibuya!
3. Tokyo Metropolitan Government Buildings (45th Floor)
The 45th floor of the Tokyo Metropolitan Government Buildings offers a panoramic view of the skyscrapers of Shinjuku as the city stretches out endlessly before you. You can see Mount Fuji on a clear day, and the night view from the impressive 202-meter (663-ft) altitude is stunning. The observation deck is not only free, but open to 10:30 p.m., with a café and bar right on-site.
2. Caretta Shiodome (46th Floor)
Sitting right outside Shimbashi Station and next to Nippon Television Tower, Caretta Shiodome is home to a number of chic restaurants and bars on the 46th floor. We'll admit that this one breaks our rule, because you'll have to spring for a meal to get the view—but the ambiance comes at no extra cost, and you can sit comfortably and sip a drink over the glittering lights of the center of Tokyo.
1. Shinjuku Sumitomo Building (51st Floor)
Unfortunately, the observation deck at the Shinjuku Sumitomo Building closed in 2017 due to aging. Please note that you can no longer access the viewing area.

The Shinjuku Sumitomo Building is located very close to the Tokyo Metropolitan Government Buildings. There's a restaurant here, but you can take the elevator to the 51st floor and take in the view for free. Skyscrapers are visible up close, and you can see the mountains in the distance to the west. As the highest free viewing platform in the city, this takes the highest spot on our list.