Tokyo Tips for 6 Types of Travelers
Culture Vulture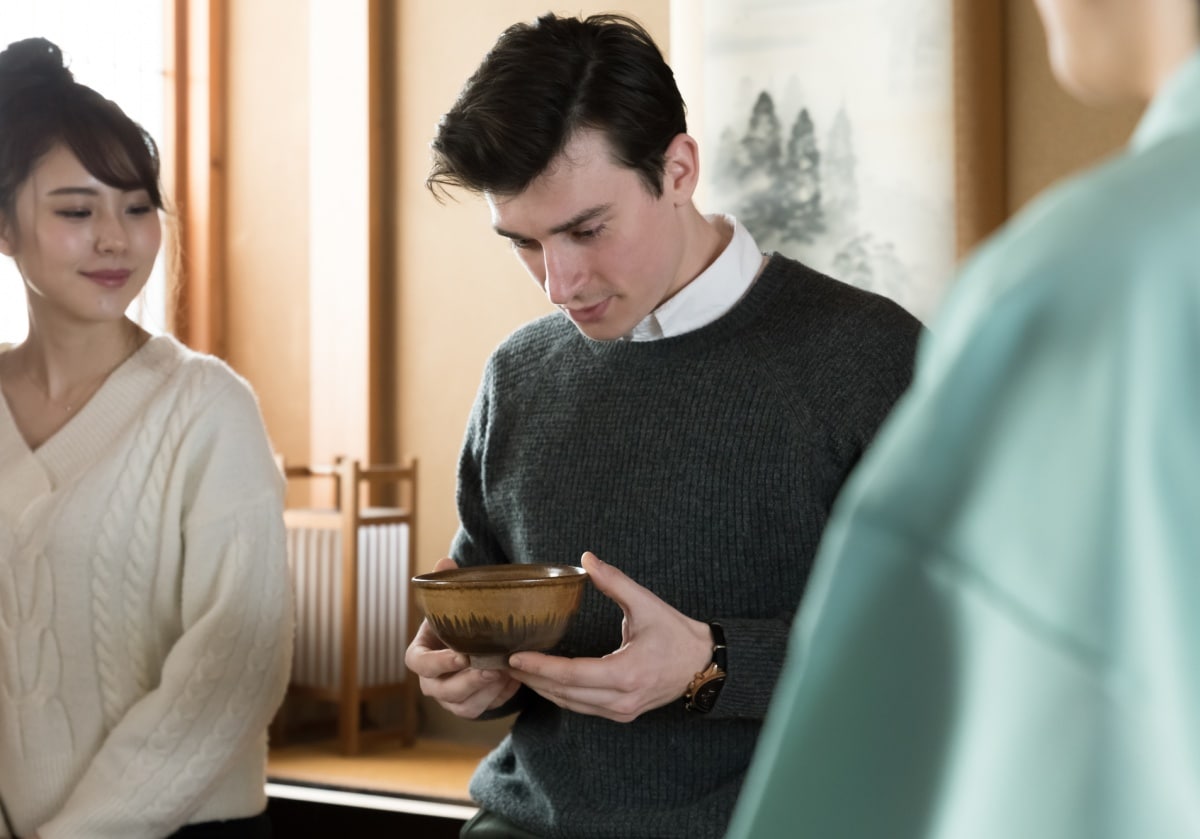 If you are fascinated by the traditions, culture and history of other countries, Japan will be an unforgettable adventure. Japanese people are very welcoming to those who want to learn more about their country, and there are lots of practioners who can give you a deeper look into the local culture.
What To Do, See and Eat
Escape the busy streets of modern Tokyo and go back in time in Shibamata, a relaxed, retro neighborhood towards the eastern edge of city. Right outside Shibamata Station you'll find a statue of Tora-san, the protagonist of a beloved movie series centered around the area. Sample some of the local dango (rice dumplings) as you meander down to see ornate Shibamata Taishakuten Temple (柴又帝釈天) and the elegant Yamamoto-tei (山本亭), a former merchant's residence featuring a picture-perfect garden and tea room.

For a taste of Japanese tradition, sado (茶道) tea ceremony is a great first step. There are tons of different tea houses that offer ceremonies for visitors, from quick beginner-friendly experiences to more elaborate ceremonies. Make sure to wear clean socks if you decide to go, as you will have to remove your shoes before entering the tea room.

If you are visiting in September, May or January, be sure to get tickets to see the big sumo tournament in Ryogoku. Surprisingly entertaining, you don't need any previous knowledge of Japan's national sport to enjoy an afternoon watching the hulking wrestlers collide in the ring. Get a couple mini bottles of sake and a box or two of goodies from one of the many shops selling tasty nibbles, then settle in to cheer your favorite wrestler. The final match of the day is the high point, with the top-ranked athletes pitching against one another.
Where To Stay
Budget-Friendly Options

For a traditional ryokan experience without the pricetag, make sure you book well in advance, as Japanese-style lodgings tend to book up quickly. Right near Sensoji Temple you will find Ryokan Mikawaya and a little further afield is the rather pretty Ito Ryokan. Staying in a tatami room and sleeping on futon is a great way of getting a taste of life in Japan.

Treat Yourself!

If you want to go all out and experience the very best of Japanese-style hospitality, look no further than some of the city's high-class ryokan. Miyabido Takemine is a good option for first-time visitors who are still unfamiliar with this type of accommodation. However, if you want to experience the very peak of Japan's prized omotenashi then you can't go wrong with Hoshinoya, which was chosen as one of Condé Nast's Gold List hotels for travelers. From deep, steamy baths to incredibly attentive concierge service, you will truly feel like an emperor/empress.
Family Traveler
Traveling with children to Tokyo may seem difficult, but with a little bit of planning kids of all ages will have an incredible time.
What To Do, See and Eat
Combining retro charm with two really unusual sights, Tomioka Hachimangu Shrine (富岡八幡宮) and nearby Fukagawa Fudo Temple (深川不動堂) in the Monezennakacho area are well-worth a trip.

The shrine is famous for its connection with sumo, with the heights, hand prints and foot prints of former champions carved into pillars, which kids enjoy comparing their own hands and feet to. If you visit in mid-August you can join the rowdy water-throwing festival, or pass by on weekends to check out the flea market.

Fukagawa Fudo has recently completed a beautiful, artistic extension. Part temple, part theme park, you can walk through a twisty corridor entirely lined with crystal statuettes, add a thin layer of gold to a seated Buddha or watch the dramatic goma ritual where prayers written on wooden sticks are burned.

To give kids a break from the myriad of temples, shrines and traditional gardens you are sure to visit during your time in Tokyo make use of some of the city's hands-on museums. The Miraikan in Odaiba is full of cool kid-friendly science exhibits and activities (of course including lots of the country's famous robots), while visitors of all ages will be charmed by the magical Ghibli Museum... just be sure to get your tickets in advance!

For lunch or dinner try some kaiten sushi (conveyor belt sushi). Besides being entertaining, these types of sushi joints are cheap, usually offer plenty of choices that don't involve fish (good for picky eaters) and are very child-friendly.
Where To Stay
It can be tough to find rooms that are big enough to accommodate both adults and kids, however there are a few family-friendly options. Super Hotel Lohas Akasaka offers rooms with a double bed and a bunk bed, ideal for families traveling with school-age children. Traditional ryokan-style accommodations are also a good option for those traveling with children, as it is relatively easy to add futon. The Ryokan Kamogawa Asakusa can accommodate families of three or five easily.

While you wouldn't often associate family travel with hostels, Khaosan Tokyo Origami is an excellent option for those traveling with several children. Not only are the rooms soundproofed, so kids can play without worries about disturbing other guests, but you can also book a room with four bunk beds, big enough to sleep eight!