7 Standout Sweets from 6 Prefectures
Actually accomplishing a Japanese tongue twister challenge without stuttering may be more difficult than figuring out what to bring home to family and friends after a trip to Japan, thanks to these personally tested goodies. Give these treats a try—your tongue will thank you!
7. Savor Some Steam Cake (Hokkaido)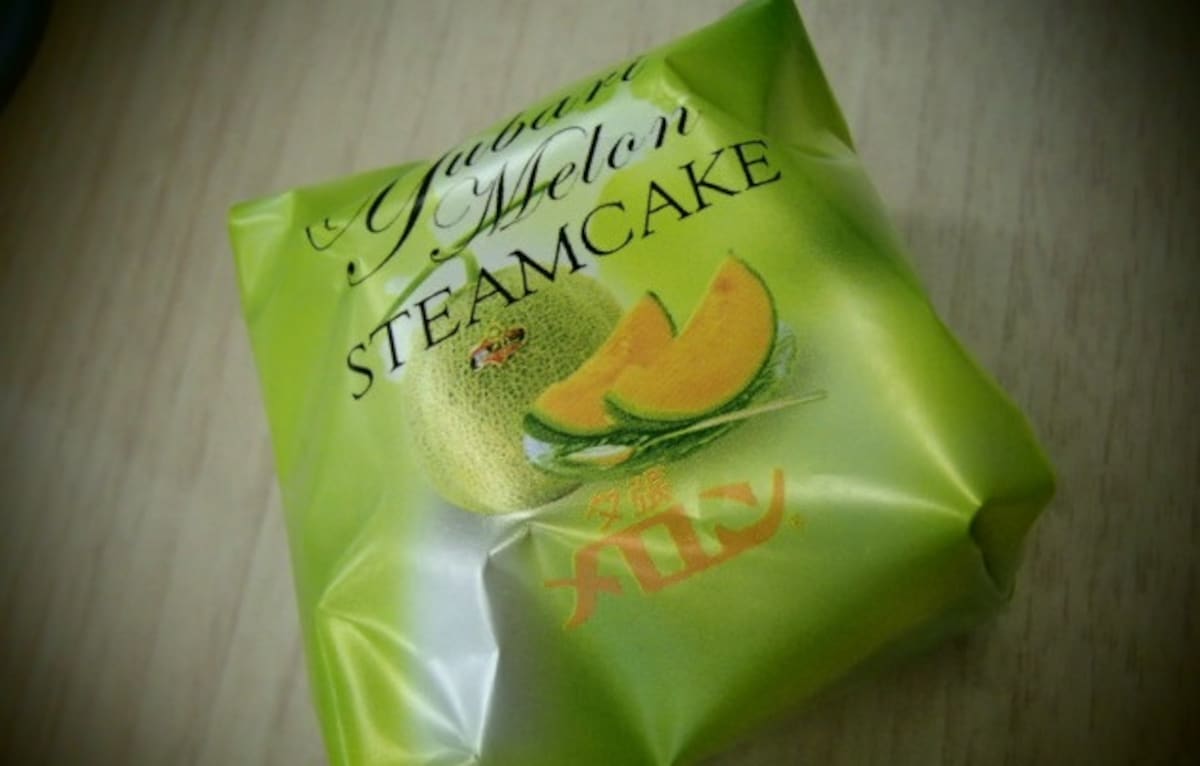 Hokkaido, known as Japan's version of New Zealand, has the perfect climate and rich soil to nurture the good harvests needed for producing top-of-the-line meats, dairy products and sweets such as the Yubari Melon Steam Cake. It's soft, not overwhelmingly sweet, and dense in every bite. This is no ordinary cake with melon flavor; Yubari melons happen to be Hokkaido's most expensive melon. At a 2016 auction, two Yubari King melons were sold for ¥3 million (US$26,952)!
6. Shiroi Koibito for Sweet Dreams (Hokkaido)
Shiroi Koibito, also from Hokkaido, is an airy dessert that you can enjoy before bedtime without feeling too guilty. This well-known confectionery uses top-grade milk and is manufactured in Shiroi Koibito Park, a tourist destination that calls to mind Charlie and the Chocolate Factory on a visit.
5. 'Zutto Oishii' Zunda (Sendai)
When in Sendai, this is the trademark take-home present to friends and colleagues. Zunda is made of edamame (yes, the beans that are usually salted and served as an appetizer in restaurants), milk and sugar, and is surprisingly oishii (delicious). Zunda is zutto (always) oishii whatever form you choose to enjoy it. Well-loved favorites are zunda chou rusk, mochi and Kit Kat.

What's to enjoy in Sendai apart from zunda: lots of castles, temples, parks, natural water attractions, a whiskey factory and a cheap shopping haven for brand name items (Mitsui Outlet Park).
4. Traditional 'Wagashi' (Nagano)
While wagashi is a general term for traditional Japanese sweets, those from Nagano are a standout option if your travel is only limited to Tokyo and neighboring prefectures. Most prefectures specialize in a particular wagashi, like uiro from Aichi Prefecture, or dango from Saitama Prefecture (both are mochi rice products). In Southern Nagano, specifically in Iida City, known as "Little Kyoto," confectionery maker Akamonya teaches the art of wagashi making to this day. It's no surprise that really good wagashi is available in this prefecture.
3. Goin' Bananas (Tokyo)
While there are several souvenirs up for grabs in Tokyo, these stand out as an iconic souvenir brand. Imagine a banana-flavored custard paste wrapped in moist sponge cake and you have Tokyo Banana. Perhaps its availability is the key to its fame; it's easily found in airports, tourist spots and souvenir shops like Don Quixote. Throughout the years, Tokyo Banana flavors have evolved; there's now banana shake, banana caramel custard, chocolate banana cream and more. Other products like langue de chat cookies and sandwich cookies are also available by the same maker—all are good sweets to savor!
2. Crunchy Choice of Choco Sticks (Kobe)
Mon Loire is a famous chocolatier from Kobe. If you're familiar with Royce, this is an equally worthy, albeit less-marketed, competitor. This high-standard chocolate maker lives by one principle: "To devise a way to taste the best at the best condition" (direct translation of their Japanese slogan), guaranteeing top-quality chocolate made from beans handpicked by worldwide cacao producers. This is chocolate that would get a thumbs-up from even the most discerning palate!
1. Yes to Yoku Moku (Tochigi)
You'll say "Yes!" to Yoku Moku after the first bite of its famous "Cigare" (French for cigar) or "Billet au Chocolat au Lait" (a langue du chat cookie). I usually love to share stuff, but these goodies I hoard for myself and for daily downtime with coffee or tea. Not convinced? My dentist (those people who generally discourage eating too many sweets) made me try this snack because, apparently, the makers of Yoku Moku believe that sweets have the power to make people smile. Yoku Moku founder Noriichi Fujinawa has devoted his life to confectionery and endured the painstaking search for quality ingredients after World War II. If you enjoy the rich taste of buttery cookies, then this melt-in-your-mouth specialty originating from Tochigi will be your new best friend.