The Shinkansen Network in Japan
The Shinkansen is Japan's famous bullet train system, and on March 26, 2016, Japan Railways will launch yet another new route: the Hokkaido Shinkansen. Under construction since 2005, it connects Tokyo to Hakodate in roughly four hours. Let's greet this exciting news with a recap of the other major Shinkansen lines in Japan!
Tokaido & Sanyo Shinkansen (Tokyo—Kyushu)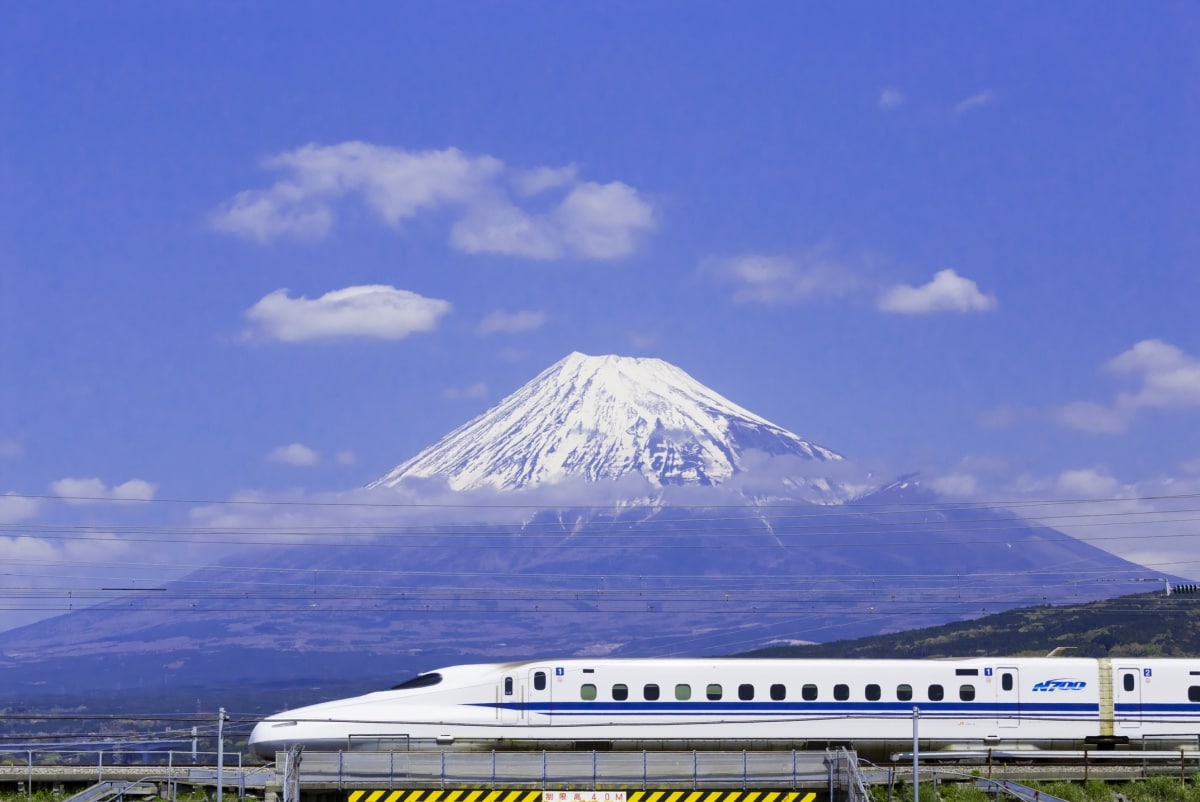 Tokaido Shinkansen
The first segment of the Shinkansen started running in 1964, connecting Japan's two largest metropolitan areas, Tokyo and Osaka. It's the most-traveled high-speed rail route in the world by far, with a cumulative ridership of 5.3 billion passengers between 1964 and 2012.

Sanyo Shinkansen
Opened in 1972, the Sanyo Line connected Shin-Osaka to Hakata in Fukuoka Prefecture, thus linking the Shinkansen to the island of Kyushu. The line runs as a direct continuation of the Tokaido Line, connecting Kobe, Himeji and Hiroshima on the way.
Tohoku Shinkansen (Tokyo—Aomori, Akita & Yamagata)
This line opened in 1982. While it initially ran between Omiya in Saitama Prefecture and Morioka in Iwate Prefecture, it now runs between Tokyo and Shin-Aomori, connecting the north of Japan directly to the nation's capital. Two mini-Shinkansen lines also branch out from this one: the Akita Shinkansen (from Morioka in Iwate Prefecture to Akita in Akita Prefecture) and the Yamagata Shinkansen (from Fukushima, Fukushima Prefecture to Shinjo, Yamagata Prefecture).
Joetsu Shinkansen (Tokyo—Niigata)
Also opened in 1982, this line connects Tokyo to Niigata. The line's Echigo-Yuzawa Station is famous for having an indoor onsen (hot spring) as well as being a hub for ski resorts in the area. An additional branch, the Gala-Yuzawa Line, runs for 1.8 kilometers (1.1 miles) from Echigo-Yuzawa to Gala-Yuzawa Station, which houses a gondola and rental shop for the Gala Yuzawa ski resort. This extension only runs in the winter months.
Hokuriku Shinkansen (Tokyo—Ishikawa)
In 1997, JR East and JR West jointly opened the Nagano Shinkansen, which connected Takasaki in Gunma Prefecture with Nagano City, Nagano Prefecture (the segment up to Takasaki shares the same tracks as the Tohoku Shinkansen to Omiya, and the Joetsu Shinkansen tracks up to Takasaki). In 2015, this line was extended to Kanazawa in Ishikawa Prefecture and was renamed to the Hokuriku Line, bringing a huge boost in tourism to the region. Construction is already underway to extend the line to Fukui for 2022.
Kyushu Shinkansen (Fukuoka—Kagoshima)
This Shinkansen opened in stages, with the first segment, opened in 2004, linking Kagoshima City in southwestern Kyushu to Shin-Yatsushiro Station in Kumamoto Prefecture. This section was connected to Hakata Station in Fukuoka Prefecture in 2011, thus enabling through service from Kagoshima all the way to Shin-Osaka via the Sanyo Shinkansen tracks. An extension from Shin-Tosu Station in Saga Prefecture to Nagasaki is planned for 2023.
So, which Shinkansen lines have you ridden? With the opening of the new Hokkaido Shinkansen, we hope you'll have a chance to experience a new and speedy way to travel from Tokyo to Hokkaido!