Japan's Top 3 Flower Parks
A day by the seaside or a leisurely hike in the woods are often what pop to mind when daydreaming about an outdoor trip to escape the hustle and bustle of the city. But why not mix it up a bit with some of Japan's flower parks? Being cocooned by sweet floral scents among a palette of bright colors will leave your nose and eyes calling out for more!
3. Hitachi Seaside Park (Ibaraki)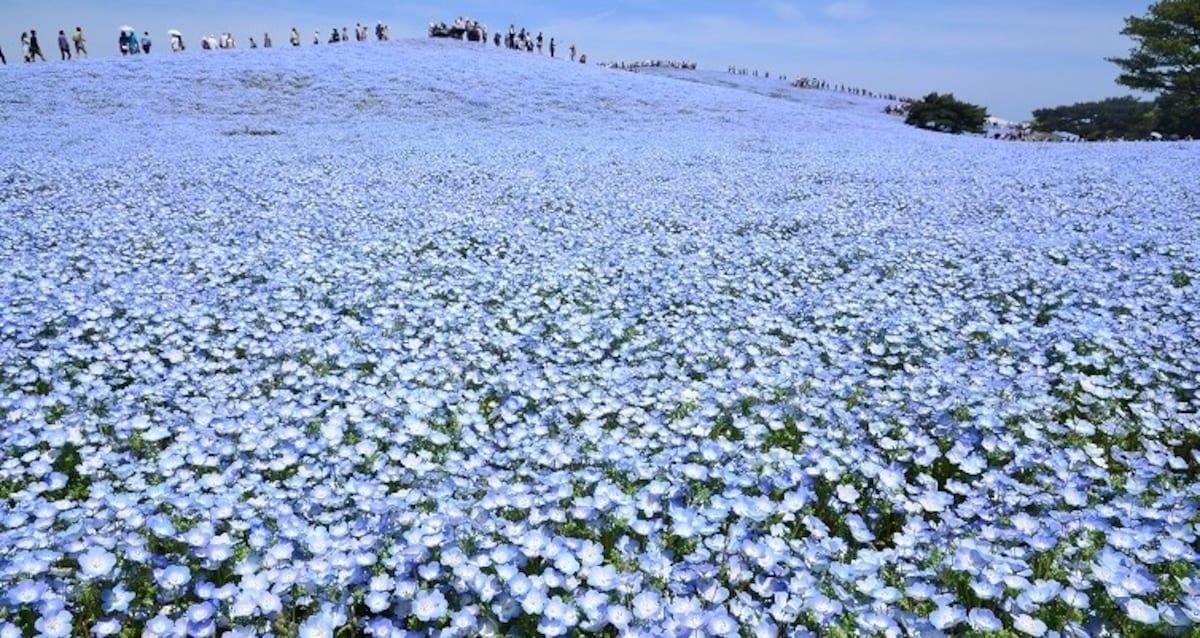 While other flower fields might be seasonal, Hitachi Seaside Park is a massive 190-hectare (470-acre) venue that guarantees you flower viewing all year round. It's known for its "baby blue eyes," or Nemophila (pictured), but also has tiger lilies, daffodils and poppies, among others. For those who like to move around, the park also has a mini-amusement park, a Ferris wheel and cycle trails.
2. Higashizawa Rose Park (Yamagata)
This is one for rose fanatics. With a picturesque landscape of over 20,000 roses representing some 700 varieties, you'd think you were wearing rose tinted glasses during a visit to Higashizawa Rose Park! But no, those really are just plain old, lovely roses staring back at you. For those with garden space in Japan, the park also sells young buds at very reasonable prices.
1. Farm Tomita (Hokkaido)
Powdery slopes aren't Hokkaido's only asset: The island's climate is ideal for flowers during summer, and the lavender fields in Furano City attract a large number of visitors, both from Japan and abroad. Farm Tomita is one of the largest and most English-friendly farms in Furano. When you visit, be sure to try the lavender white chocolate soft-serve ice cream!