Be Absolutely Dazzled by Tokyo at Night
So, you've tried all kinds of Japanese food, shopped till you dropped and experienced much of the subculture the city has to offer—what's left? We suggest taking in the city by visiting a night viewing spot. You'll be left in awe after seeing the sprawling metropolis from above; not to mention the aesthetic appeal of oh so many lights.
3. Tokyo Tower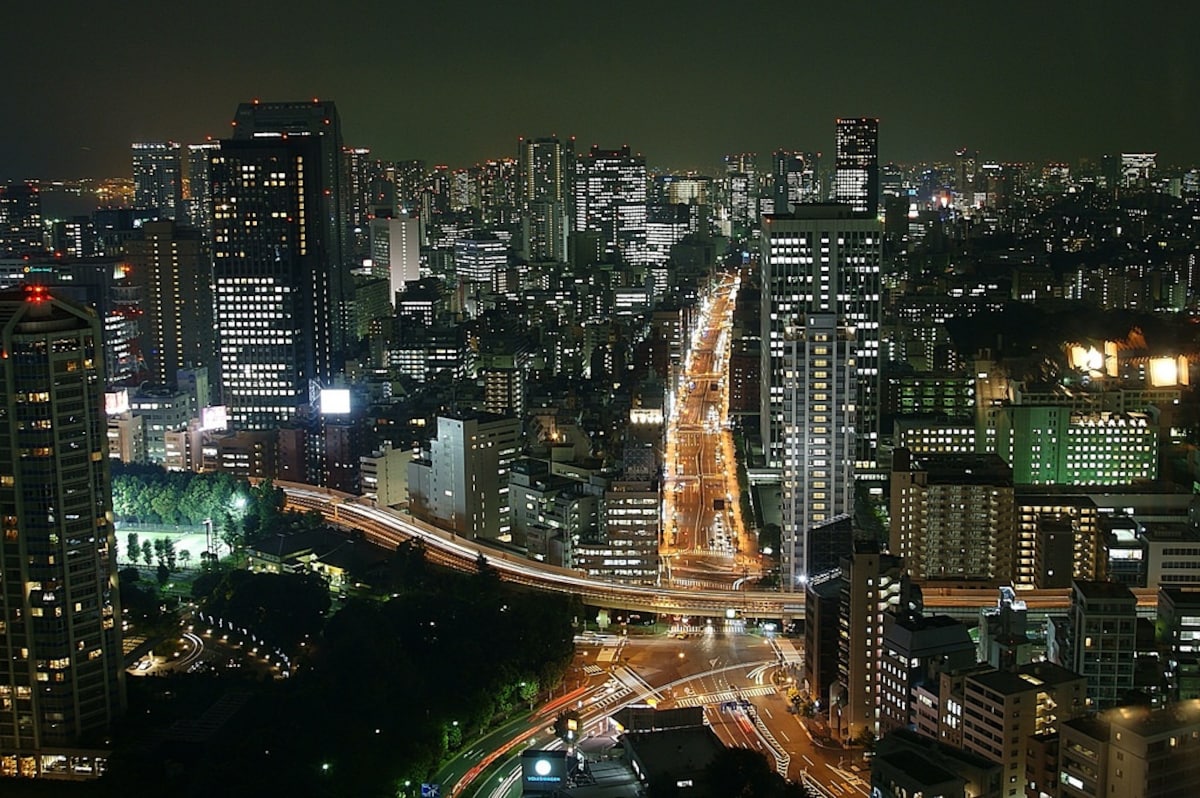 Tokyo Tower is a classic night viewing spot in Tokyo and after a quick glance at its stats, it's easy to understand why: the tower offers a 360-degree panoramic view of Tokyo at night, a standard observatory deck at 150 meters (492 ft) above ground, and a special observation platform that is 250 meters (820 ft) above ground (closed for renovation until mid-2017). The view of the tower itself and the accompanying light displays that change from time to time are also sights to behold.

In 2016, from December 1-25, visitors of the Tokyo Tower at 7:30 p.m., especially couples, will get a special treat: the lights of the tower will temporarily turn off to reveal a romantic heart symbol on the main observation deck.
2. Tokyo Metropolitan Government Building Observatories
The Tokyo Metropolitan Government Building Observatories are located in Shinjuku, standing 202 meters (663 ft) above-ground and are open until 11 p.m. The building has two towers and both have an observatory, offering different views of the city. The government building (colloquially called Tocho) is one of the most popular spots since visitors can conveniently visit after dinner or shopping in Shinjuku. And, worthy of a mention, there isn't an admission fee either!
1. Mori Tower
If you're a big shopper, surely you know about Roppongi Hills, a premier shopping center that has been around since 2003. However, did you know that you can go to the highest floors of the building at the center, the Mori Tower, for great views of Tokyo? Standing at 238 meters (780 ft), the tower houses several offices and restaurants, and even an art museum.

The Tokyo City View provides you with a clear view of the city from behind high ceilings and glass windows. However, when weather permits, the open-air observation deck will give you one of the absolute best night views of Tokyo the city has to offer. Make sure you bring a camera to get some incredible shots of Tokyo Tower shining among the cityscape. The City View is open from 10 a.m. to 11 p.m. (the Sky Deck from 11 a.m. to 8 p.m.) and costs ¥1,800 (with an additional ¥500 for the Sky Deck).