Afuri's Mouthwatering 'Yuzu' Ramen
Outside of Japan, we usually only see shio (salt), shoyu (soy sauce) or tonkotsu (pork bone broth) ramen, but within Japan there's a lot more variety thanks to the abundance of specialty ramen shops. Afuri Ramen brings a bit of tang to the noodle world thanks to the incorporation of yuzu, a Japanese citrus fruit.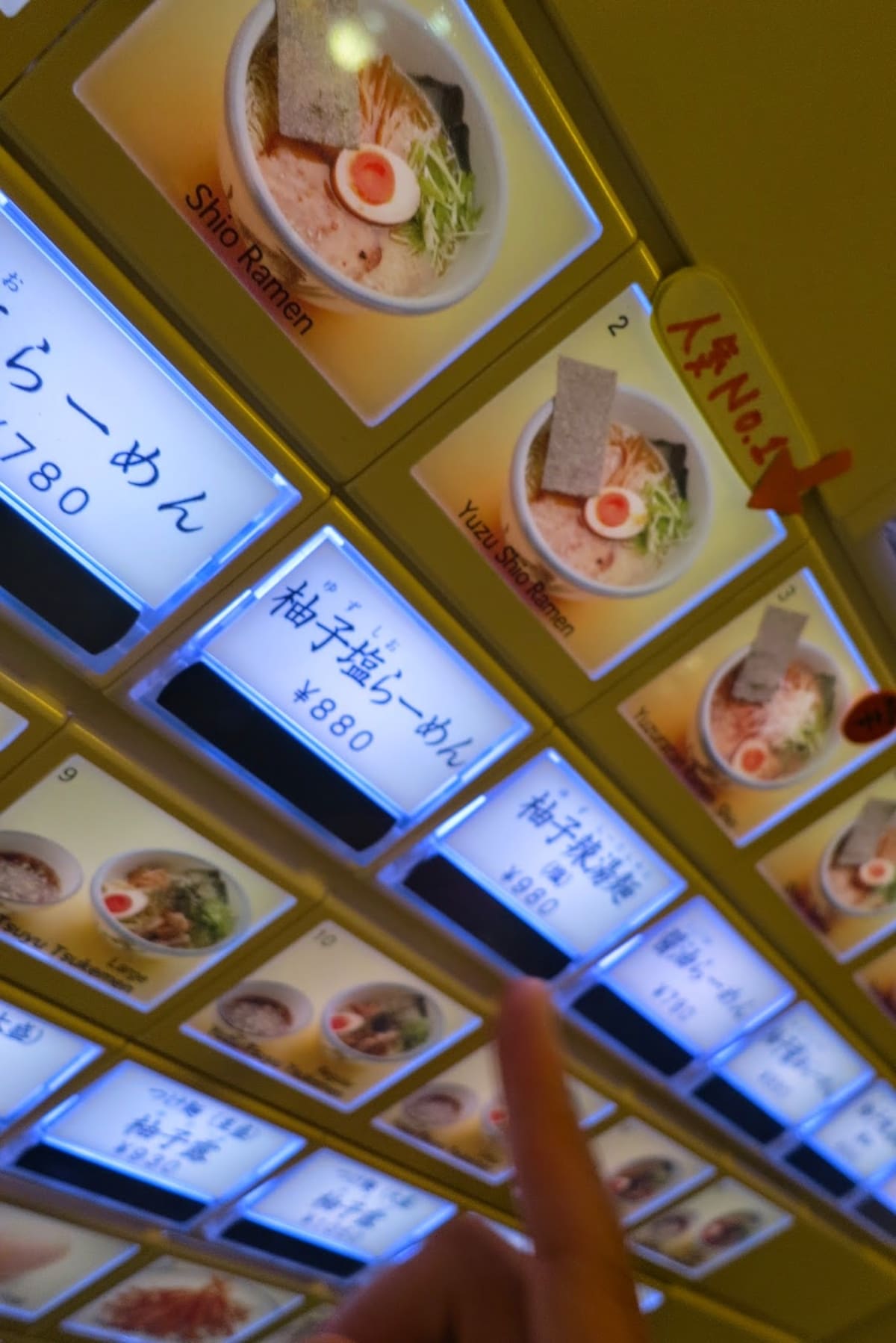 Afuri Ramen laid its roots in Kanagawa Prefecture and first brought its signature yuzu menu to Tokyo when it opened a ramen bar in Ebisu in 2003. It's since expanded to eight stores in Japan, and is even rumored to be planning an outpost in the USA! The long lines at the flagship Ebisu store during regular lunch hours are not surprising—the zesty yuzu flavor gives the soup a unique kick that makes it incredibly popular. We highly recommend you visit at least once when you're in Tokyo; if you're pressed for time, head to the Harajuku branch at off-peak dining hours and it should be less of a wait.

The menu offers healthier alternatives to traditional ramen staples, such as additive-free eggs and vegetarian noodles, but not at the cost of flavor. Get ready for a mouthwatering and (almost) guilt-free journey! Here goes our top three recommendations:
3. Vegan Ramen
Ramen has long been off-limits to vegetarian and vegan friends. Not anymore! Afuri offers a vegan ramen bowl that boasts noodles blended with lotus root instead of eggs and a 100% vegetable broth.
2. Yuzu-Tsuyu Tsukemen
Eating ramen from a bowl of hot soup can be too much for some to bear on a humid summer day. Tsukemen is the perfect alternative when the weather turns scorching; it's a type of dish where the ramen broth and noodles are served separately and you dip the noodles into the sauce before eating. Afuri's chilled yuzu-tsuyu tsukemen lets you slurp up the yuzu goodness without breaking a sweat.
1. Yuzu Rantanmen
The fairest bowl in the shop is the Yuzu Rantanmen: a bowl of noodles served in a spicy dashi (a fish stock that provides umami or savory flavoring) and chicken-based broth, topped with a half-boiled egg, white onion, pork, greens and nori seaweed. We guarantee it's so delicious you'll drink the broth straight. It'll leave you sweating, but it's worth the discomfort, trust us!