All About Shojin Ryori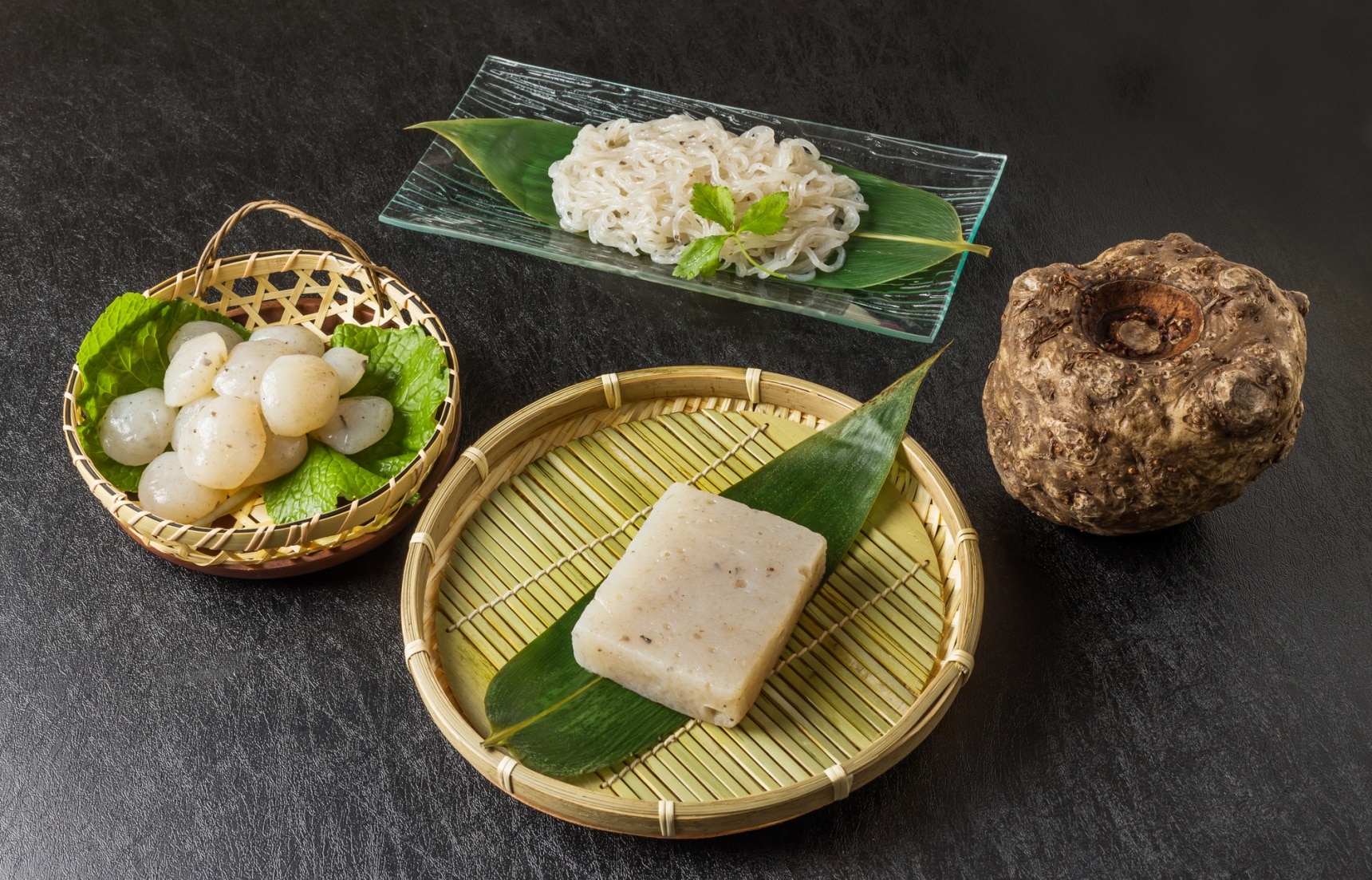 Shojin Ryori is a type of Buddhist cuisine that exists all over Asia. While the name—and the specific foods on offer—varies by country, the Buddhist belief of ahimsa, or non-violence toward living things, including killing animals, is a shared one across cultures. And with it, comes a type of dining that adheres to this strict way of dining.
What Is Shojin Ryori Exactly?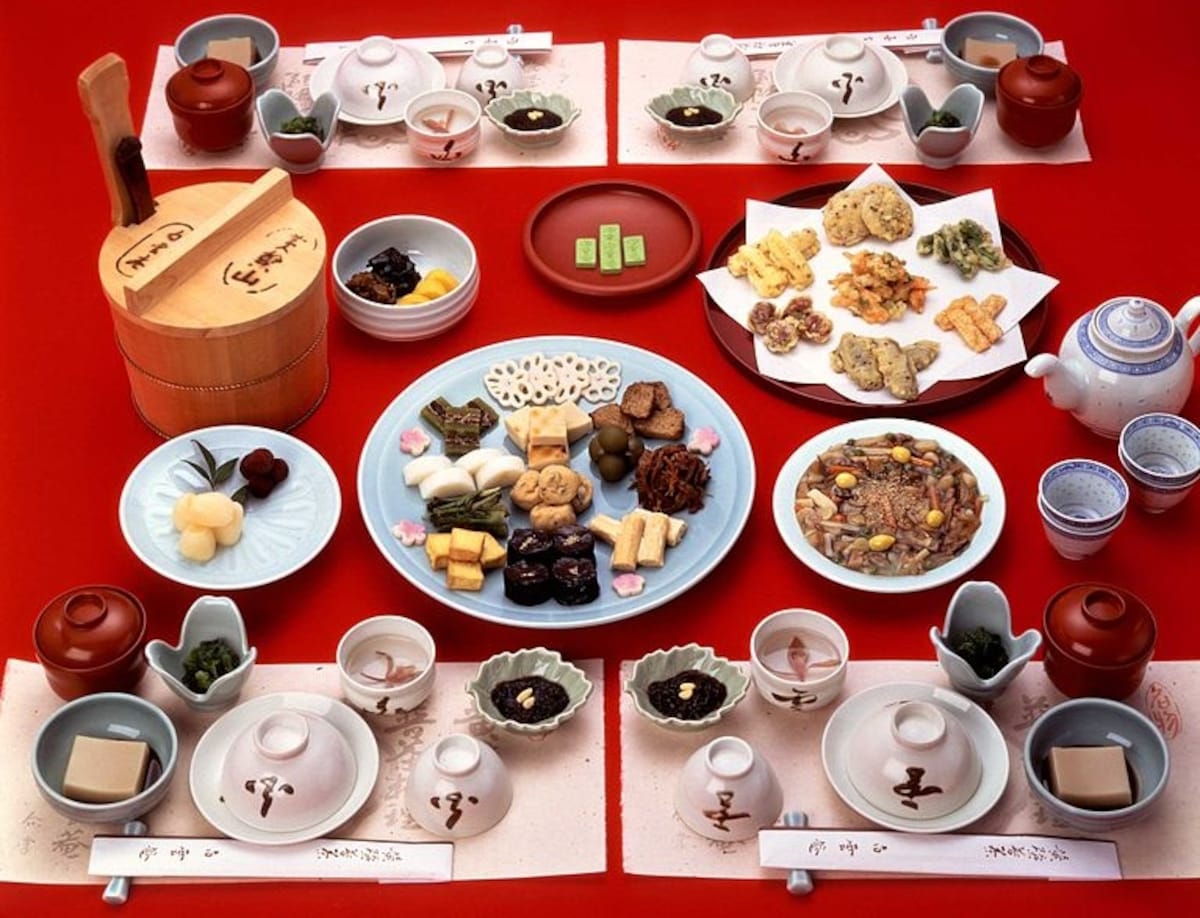 While Buddhist practices and the subsequent diet were brought to Japan in the 6th century from India and China, the concept of Shojin Ryori as a particular way of eating spread across the country in the 13th century with the rise of Zen Buddhism. One thing that makes the Japanese name for this vegetable-based cuisine special is the meaning of shojin ryori (精進料理). While many countries simply call this type of food "vegetarian" in their native tongue, Shojin Ryori's literal meaning is "devotion food" and is called so as a form of respect to the tenets of Buddhism. As early practitioners received the natural bounty of the land and sea, they made sure to thank nature for those gifts.
What's on the Menu?
Typical dishes that make up Shojin Ryori in Japan include a wide array of options for preparing tofu, using either soybeans or sesame seeds. Be it baked, boiled or fried, the methods of preparing tofu are limitless, though the five generally used methods for this type of cuisine are stewing, boiling, steaming, roasting and, of course, leaving the food raw. Also, vegetables like daikon radish and eggplant are presented front and center, offering a lovely swathe of color. Like tofu, these vegetables are cooked in a variety of ways, be it steamed, boiled or even fried as tempura.

Following the pattern of five, one important concept for the chef creating a menu is to use five primary colors: red, green, white, black and yellow. This was the food pyramid of Japanese antiquity and believed to provide a healthy balance of nutrients. For vegetarians and vegans, this means Shojin Ryori is a great way to get a well-balanced traditional Japanese meal that celebrates fresh vegetable flavors, not drowning them out in sauces or filling the plate with pseudo-meat products. The final rule of five is to make sure the flavors are balanced across the palate, touching on the sweet salty, sour, bitter and savory (umami) spots of the tongue.
Over time, the rules have shifted, as to be expected with the ever-changing world of food production and preparation, and some concepts between different schools of thought became blended together.

Take using onions, for example. While one sect may not believe in eating anything remotely alive, which includes root vegetables (because of the way they grow, eating root veggies such as onions, potatoes and radishes means ending the life cycle of the plant as opposed to beans or fruits which grow on living vines and trees that will continue to grow), another might eschew using "forbidden" favors (called gokun, 五葷), or overwhelmingly pungent vegetables, like garlic and onion, to keep a harmonious balance of the five flavors.

Regardless of the original reason, onions are typically not an ingredient even in modern-day Shojin Ryori.
Where Can I Find Shojin Ryori?
Hoping to try Shojin Ryori? There are actually more options out there than you'd expect. If you're looking for a more traditional experience, look no further than a Buddhist temple. Several tour sites, like Veltra, offer packages that include visiting Buddhist temples that often comes with a Shojin Ryori experience or cooking dishes yourself. If you'd rather discover a restaurant on your own, we'll give you a few places to check out below.

One thing that has to be made clear: not all Shojin Ryori is completely vegetarian or vegan. While the original premise of Buddhist cuisine was strict about not using meat in any of its dishes, certain items made from fish or seafood may be utilized in modern-day restaurants as the rules of Shojin Ryori have softened over the centuries. You'd be surprised how often you might hear "fish isn't meat" while in Japan. A perfect example is, dashi, or stock, that's often made from bonito, or thinly shaved slices of dried skipjack tuna. While kombu seaweed is a great option for a meat-free dashi, make sure the restaurant you're visiting is using this as opposed to the fish-based stock. Also, eggs are a common ingredient to watch out for in modern-day Shojin Ryori.
A Few Recommendations
Sougo (Roppongi, Tokyo)
A modern and delicious take on Shojin Ryori, Sougo wants to be the bridge between traditional and modern Japanese cuisine. This restaurant, whose owner received two Michelin stars for a previous venture, Daigo, is a great entry point into the world of Shojin Ryori as the shop offers far more English than you'd generally find at a traditional restaurant or temple (at a more reasonable price point than Daigo). However, like many places these days, the shop does use eggs and bonito in its recipes. If contacted in advance, they can, however, make a traditional menu for you and your party that is both vegetarian and vegan friendly.

Itosho (Azabu Juban, Tokyo)
Simple, unpretentious dining is on the menu at this decades-old establishment serving up delectable dishes suitable for vegetarians and vegans. The star of the show is the tempura-like vegetables often presented as a finishing course. Bits of mochi flour dust the food before frying, giving it an unusual but oh-so-appealing texture. And, lest we forget to mention, it was awarded a Michelin star and, as of 2018, is still listed in the Michelin Guide for Tokyo.

Gyoshintei (Nikko)
Located in the historic town of Nikko, after visiting the incredible temples and onsen, treat yourself to the speciality of the region: yuba. Yuba, or tofu skin, is solidified soy milk skimmed off the top when it's heated for making tofu. Traditional Japanese chefs used every single part of the tofu-making process and this restaurant specializes in yuba-based dishes while following the strict traditions and "rules of five."

Shigetsu (Tenryu-ji, Kyoto)
Visitors to the famous and serene Tenryu-ji are invited to have the full Zen experience at Shigetsu, a restaurant that gives the feeling of eating in a temple. Shigetsu is more akin to a typical Shojin Ryori restaurant, with short opening hours (only from 11 a.m. to 2 p.m.), but the feeling of having lunch surrounded by the scenic World Heritage gardens makes it a popular place to dine. Make sure you reserve your spot well in advance. For very picky eaters, this may not be ideal as there are three set menu choices to choose from with no substitutions allowed (a hard pill to swallow for many foreigners visiting Japan the first time) and the menu changes depending on what's in stock. Luckily, you can reserve online and in English, making it that much more accessible.

Izusen (Daiji-in, Kyoto)
Literally off the beaten path, this hidden gem of a restaurant is considered by many to be one of the most popular Shojin Ryori restaurants in the Kansai area. What Izusen lacks in ambiance, it more than makes up for with flavor. This restaurant has the full experience, from eating while sitting on tatami mats to the kind servers bringing several small dishes your way, each delighting your eyes and your stomach as they arrive fresh. For taste and temples, this is your go-to spot!