Tofu: The Hard (& Soft) Facts
Japan is the land of tofu, and its deliciousness here will make you forget any horrible dishes that you might have encountered abroad. However, your first visit to the supermarket to buy tofu can be overwhelming. Read on for a guide on how to decipher those tiny white boxes and always choose the perfect tofu for any occasion!
What Is Tofu?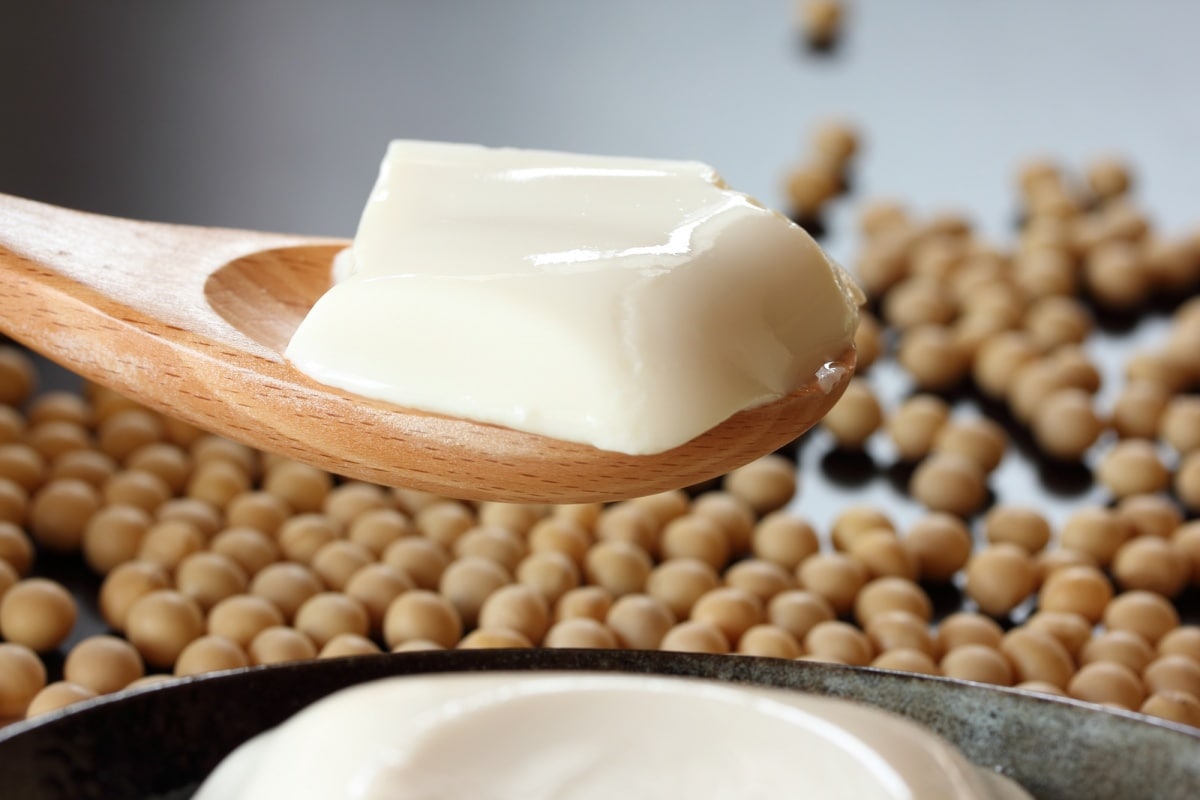 First things first: what is tofu? Tofu (豆腐) is made by coagulating soy milk (made from soybeans) and then pressing the resulting curds into blocks. The process to make tofu is similar to making cheese. The added coagulants usually include salt, acids or enzymes and greatly affect the texture, as well as the taste, of the tofu.

Tofu is incredibly versatile and used in several different recipes in Asian cuisine. Once you learn the differences, why not try a few of these tofu recipes out.

Without further ado, let's start with the two most popular varieties of tofu.
'Kinu' vs. 'Momen'
This is probably the biggest division you will see: kinu and momen tofu have very different characteristics and will be used in different recipes. Kinu (きぬ or 絹, also called kinugoshi 絹ごし) means silk, while momen (もめんor 木綿) means cotton. Because of these fabric names, many people erroneously believe that the names simply come from the cloth used to strain the soy milk from the solids. However, let's look closely at the differences below.
Kinu tofu is produced by coagulating soy milk without curdling it or adding weight to squeeze out water. Because of its higher water content, this tofu is very soft and smooth and crumbles easily, making it a bad choice for cooking styles such as stir-fry. It's usually eaten by itself as hiyakakko (a dish you can find in most izakaya chains), with toppings like soy sauce, katsuo (skipjack tuna) flakes, green onions and a bit of wasabi. It's also good for making puree or desserts and for other semi-liquid preparations like smoothies.

In the West, it is often called silken tofu or, simply, soft tofu.
Momen tofu contains some water too, but it's drained and pressed, resulting in a much firmer spongy structure. This texture makes it ideal for recipes like stir-fries, soups and stews, and it can also be grilled or fried. Additional water can be removed by placing it under a weight or microwaving it for a few seconds. Momen tofu is also richer in protein compared to kinu tofu, though the latter contains more potassium.

This is usually packaged as firm or hard tofu in Western countries.
Deep Fried Tofu: Abura-age & Atsu-age
While you can fry tofu by yourself, Japanese supermarkets also sell pre-fried varieties for those who don't want to bother. The two main varieties are abura-age (油揚げ) and atsu-age (厚揚げ) .
If you've seen the word kitsune (fox) on a menu, it actually indicates abura-age tofu: this is a reference to the Japanese folklore in which Inari, the fox-like god of agriculture, loves this dish. Abura-age consists of thin sheets of tofu which have been deep fried, resulting in a light square-shaped pouch. Given their shape, they can be filled with various ingredients (one example being inarizushi, in which these pouches are filled with rice), or they can be sliced and used to garnish other dishes like kitsune udon or miso soup.
Atsu-age is also fried, but in this case the whole block of tofu is deep fried. The result is a firm tofu inside with a fried outside skin. This variety can be served alone, seasoned with sauce and garnished with green onions, or it can be used in soups and stews given its texture.