The Ultimate Wedding Cake Knife
An All-Star Team of Craftsmen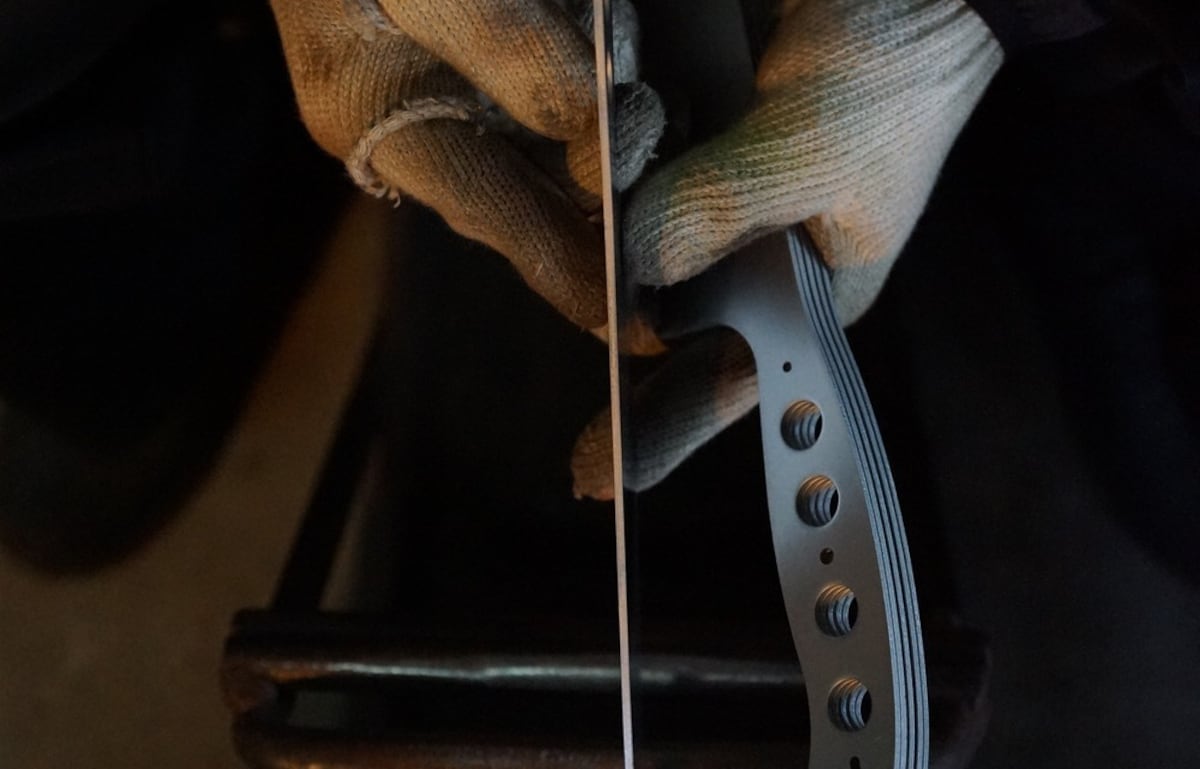 The Nagomi line, fashioned by a diverse team of highly skilled craftsmen who each bring their specialties and ideas to bear in a multistep process, is the natural result of Seki's traditional divisions of labor.
Take, for example, the knife handle, which is typically rectangular and straight. Nagomi handles, crafted by Yamashin Seisakusho using hygienic, water-resistant laminate wood, are softly curved (7). Into this fluid form Yamashin workers expertly cut the groove that will hold the tang (shank) of the blade.
Next up are workers at Osamura Metals, who press blades with tangs precisely shaped to match the curvature of the handles (1). The blades are secured to the handles with rivets, and the whole worked and polished until the rivets are invisible (8).

The nascent knives next head to Fujita Heat Treatment, where they undergo quenching and tempering processes (2, 3, 4) at stringently controlled temperatures to achieve the desired hardness to a tolerance of +/- 0.5 on the Rockwell scale. Warping is assessed visually and corrected by hand (5).
Next, the knives are sent to Hirata Jiken, where the bodies are ground and polished—also by hand—to the specified thickness within a margin of 0.2 or 0.3 millimeters (6). Finally, the knives are sent to Mitsuboshi, where their edges are ground as appropriate for their intended use (9).
When Mitsuboshi set out to make a new bread knife, they procured as many different types from around the world as they could and tried them out on loaves of bread both soft and hard. Employees tested the pilot and ranked it fourth against the competition. As that wasn't good enough, the company destroyed all 600 of the pilot blades and went back to the drawing board.
Several specification changes and prototypes later, they settled on the serrated blade and the just-right length of the Nagomi bread knife that today is eagerly sought by chefs and pastry chefs around the world. It's a winner with proud Mitsuboshi employees, too, who now rank it No. 1.