Sumida Textiles: Hand-Dyed in Tokyo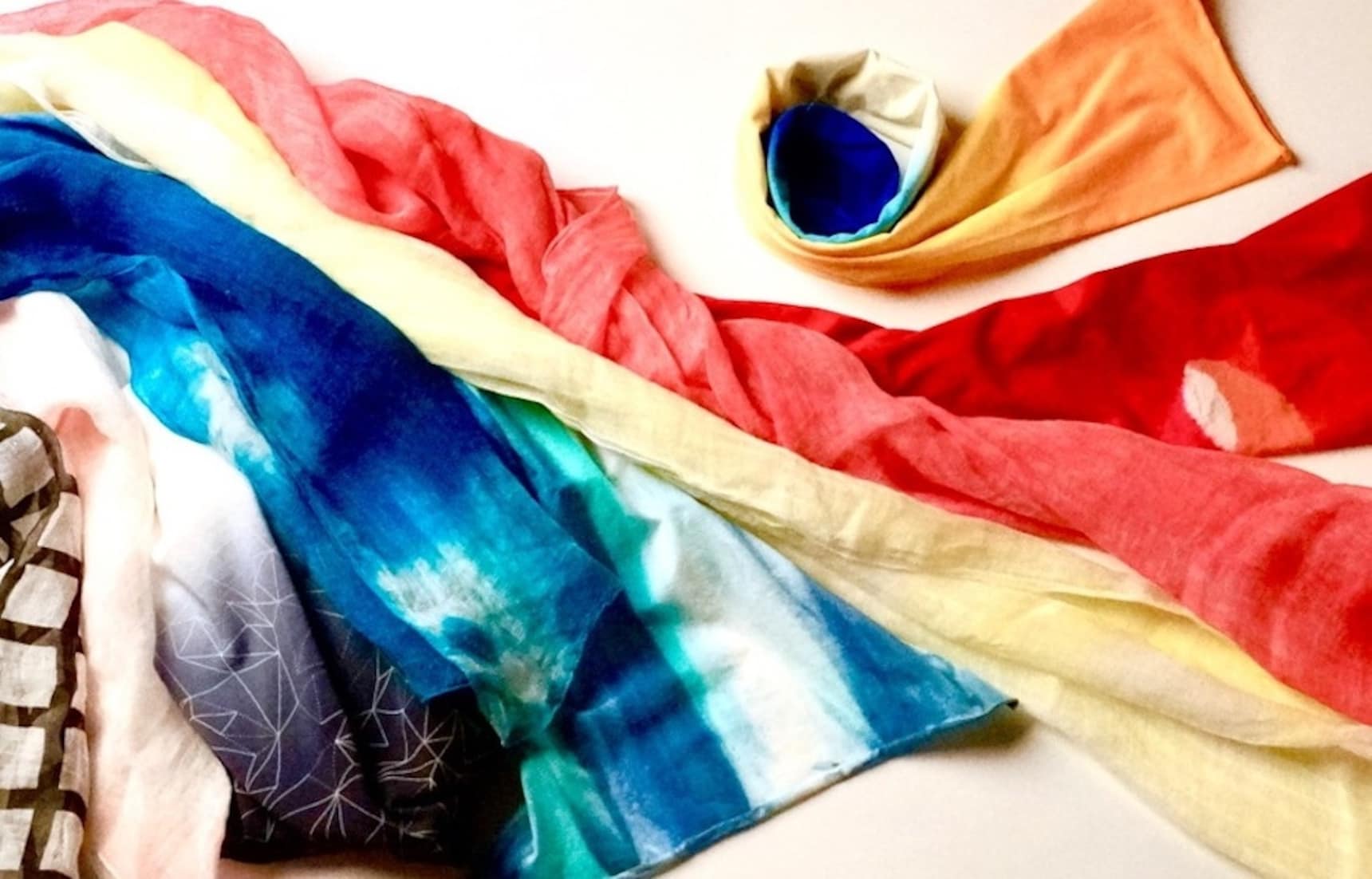 Sumida Ward, known to many for the Ryogoku Kokugikan sumo arena, has long prospered as a center of Japan's fabric industry. A mainstay of the trade are the numerous dye shops in the ward, where advances are still being made in dyeing technologies and techniques first developed in the Edo Period (1603–1868).
While the number of shops is greatly diminished today, Sumida's dyeing industry remains strong, capable of reproducing any color on demand with a speed to match the fast- paced apparel industry and famous brands that it supports. Of note is the recently launched "some-zome" brand, represented by a lively group of artisans within the Tokyo Textile Dyeing and Printing Cooperative who are well on their way to bringing a whole new meaning to Tokyo colors.

In the image at the top we can see a mottled turquoise pattern, as well as a kiriko cut-glass print and gradation dye combination, a lattice print and gradation dye combination, a three-layer tie-dyed circle motif, a mottled coral dye pattern, brushed dye pattern, blue to orange multicolored gradation, and random spray dye pattern.
With its network of natural and man-made waterways, Tokyo has been an ideal place for fabric dyeing since the earliest days of the capital. In the Edo Era it was common to see long bolts of kimono fabric rippling in the waters as craftsmen washed the dyed cloth. Although the methods have changed, in modern-day Tokyo the industry remains strong.