Super Cheap Japan's Top 10 Fall Color Spots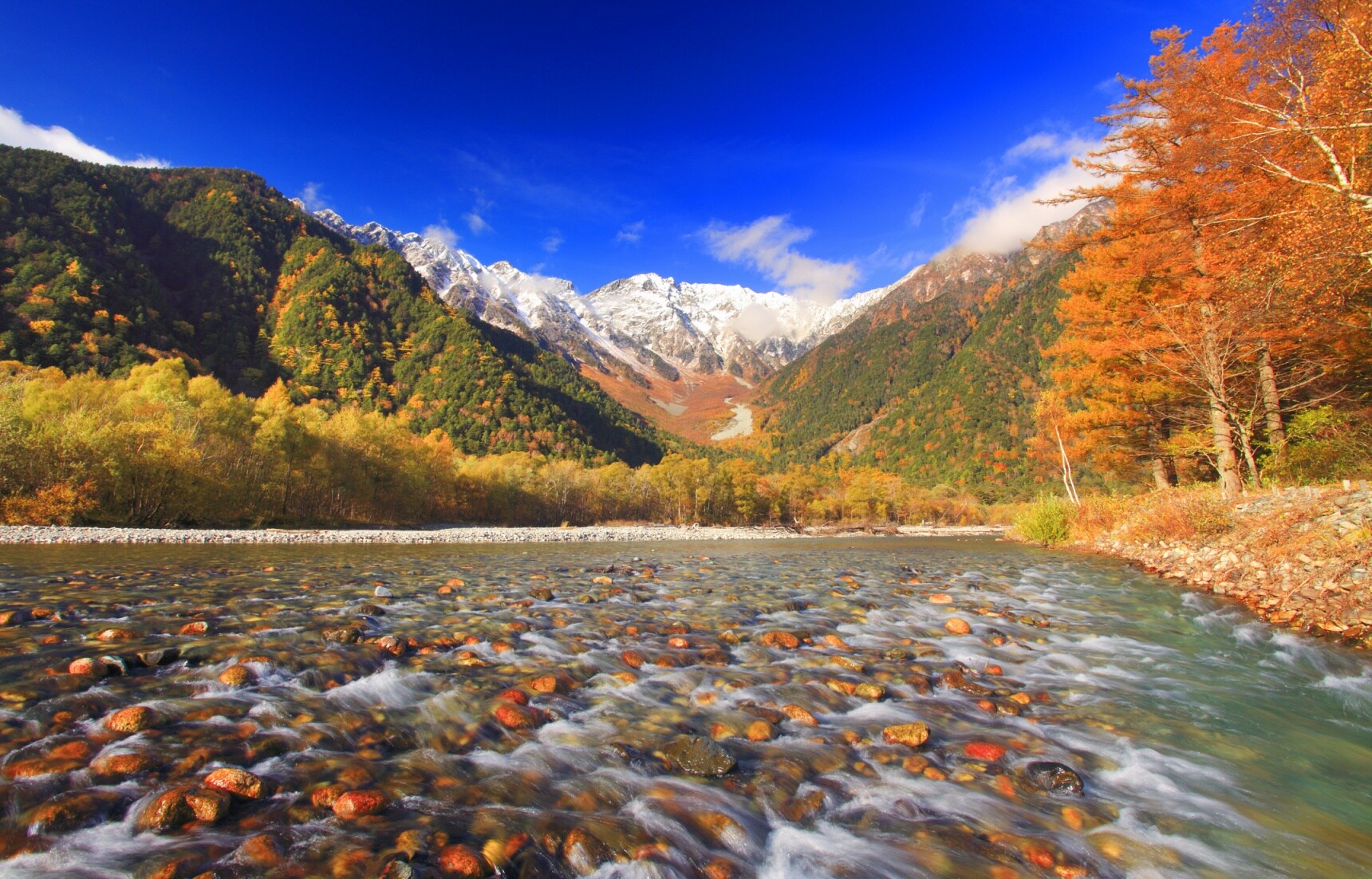 Want to know the best, cheapest spots in Japan for fall colors? Check the list below from Super Cheap Japan!
10. Chichibu (Saitama)
Located just beyond the borders of Tokyo, this countryside town is good for hiking and walking, especially in autumn. It's very quiet as well.

Fall Foliage Period: Mid November to early December
9. Kiyomizu-dera Temple (Kyoto)
In our opinion the best place in Kyoto for checking out the autumn colors, this temple becomes a huge maple paradise starting in the latter half of November.

Fall Foliage Period: Mid November to early December
8. Daisetsuzan National Park (Hokkaido)
You can start off an incredible autumn color hike at Sounkyo Onsen or Mount Asahidake. The leaves begin to change in Hokkaido earlier than in other regions of Japan, so don't leave this one to the last minute!

Fall Foliage Period: Mid September to mid October
7. Miyajima (Hiroshima)
If you're in western Japan, you can't avoid taking the ferry over to this island near Hiroshima. There's nothing like spending the early morning surrounded by autumn leaves as the sun rises.

Fall Foliage Period: Mid to late November
6. Kamikochi (Nagano)
Why not go hiking in the Japanese Alps in autumn? There are countless hiking and walking courses here in this koyo hotspot on the western edge of Nagano Prefecture.

Fall Foliage Period: Early October to mid November

Want to read the rest? Check them out below at Super Cheap Japan!