A Super Cheap Akihabara Tour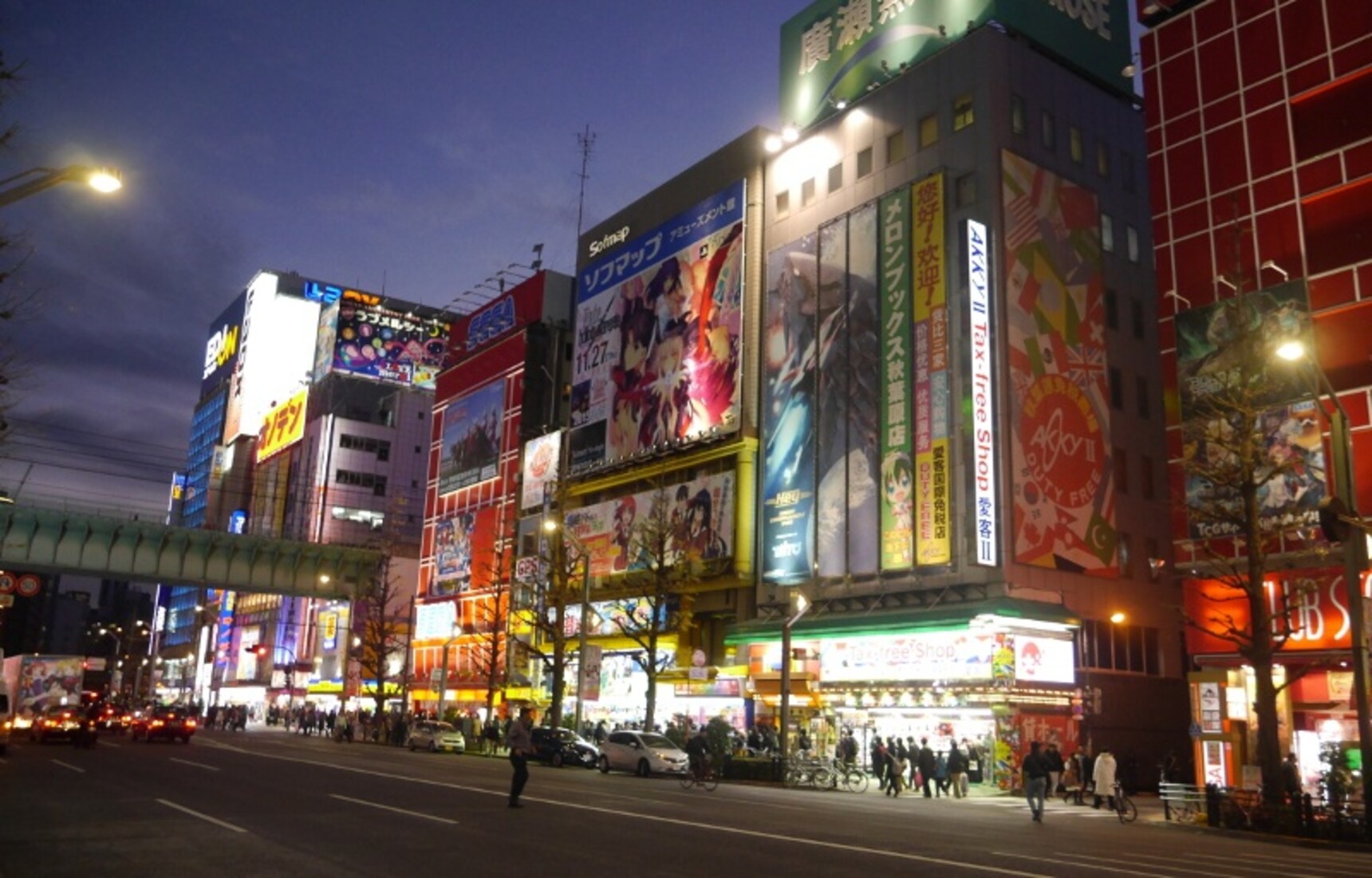 Super Cheap Japan: Budget Travel in Tokyo, Kyoto, Osaka, Nara, Hiroshima and Surrounding Areas is the brand-new book from AAJ partner Super Cheap Japan. It's the ultimate budget travel guide to Japan, full of the most useful, up-to-date information for a cheap holiday in Japan.
With extensive tax-free shopping, crazily discounted train passes and an unbelievable exchange rate, there has never been a better time to visit. The book shows you exactly how, where and when you can save money. Go shopping for US$4 clothes in Tokyo, enjoy inexpensive hikes in Nikko, or visit Kyoto's beautiful shrines and gardens on the cheap; all with this super-helpful guide. You can get it here!

The book covers all the main highlights of Japan, as well as some off-the-beaten-track spots for budget travelers. Want a sample? Here's a chapter for Akihabara, Tokyo's otaku district!
Akihabara: Walk It & Save
Akiba, as they call it here, is a geek's heaven. We are not sure how an area could be more perfect for geeks, from the cosplay girls hanging out on the streets, to the themed restaurants. Anything a geek, or otaku as they say here, needs is available here. For other people, Akihabara is a fascinatingly crazy place with lots of surprises. Shopping and geek experiences are the things to do here. The electronic shops may be cheaper or have slightly later versions of electronic, manga and anime items that you want. Many of the shops have English-speaking staff and goods that can be used abroad. As ever, tax-free options are everywhere.

Follow our recommended route on the map, and you will find all the arcades, maid cafes, manga and anime stores, electronic stores and used good stores that you need. Start from either side of the station. Take your time and enjoy the madness!
Yodobashi Camera (ヨドバシカメラ)
Possibly the largest electronics shop in Tokyo, a good start to window shopping and people watching in Akihabara. Good choice of products aimed at foreign tourists, but you can often find better prices if you head to the other side of the station, to the electronic shops there.

9:30am-10pm • Just outside JR Akihabara station Showa Dori exit
Maids & Maid Cafes (メイドカフェ)
Akihabara is littered with many kinds of maid or cosplay cafes. The best way to see which one is for you, and get any latest deals or discounts, is to walk around the main streets on the map and ask the countless maids what's on offer. They may not speak much English, but will try hard to explain the basics. Ask about the "kabaa chaaji" (cover charge), as this is what often makes the cafes pricey (from around 1000 yen). If they are too pricey for you, you can just walk around and see the cute maids outside.
Don Quijote (ドン・キホーテ)
This branch has all the crazy items you would expect to be packed into a Don Quijote, from cheap green tea to cosplay clothes, but also has a large selection of otaku goods. Also has a maid cafe and game arcade.

9am-5pm • Few minutes up Chuo Dori
Animate (アニメイト)
Another essential for any otaku shopping needs, just be sure to explore all the backstreets and Chuo Dori if you want to get the best price on something expensive. Animate has a large choice of manga, otaku videos and related merchandise.

10am-9pm • Few minutes up Chuo Dori
Belle Salle Event Space (ベルサール)
Make sure you check out this event space when you are in Akihabara, as there are often free events for the general public. As this is Akiba, they tend to be related to gaming, anime, manga or geek fashion. Ask at the tourist information center for what's on.

Opening times according to event • Up Chuo Dori, just past Club Sega
Club Sega (クラブ セガ)
One of the many game arcades in Akiba, with a good number of games remaining at 100 yen per play. Also has Purikura, photo booths where guests can have fun customizing and spicing up their pictures.

10am-11:30pm • Large red building on Chuo Dori
Tokyo Anime Center (東京アニメセンター)
Another great spot for events and special exhibitions, but the shops tend to be a little pricier than others in the district.

11am-7pm • In the UDX building, the large complex to the north of JR Akihabara Electric Town exit (to the northwest of station)
Mandarake Complex
Anyone with a nerdy bone in their body will freak out at the awesomeness of this grand complex. Great selection of comics, figures and video games, plus some oddities you would expect from the otaku capital of the world.

12pm-8pm • Head up Chuo Dori, then head left just before Mister Donut and walk two blocks
Super Potato
A treasure trove of retro gaming and gaming memorabilia. Try out a Virtual Boy, play old school games for a hundred yen in the arcade and check out the retro consoles and games.

11pm-8pm • Behind Club Sega on Chuo Dori
Kotobukiya (コトブキヤ)
Another great mega store for buying all sorts of otaku goods, or a perfect bit of window shopping in Akiba. The figurines are of particular interest here. Also has otaku souvenirs, such as character-based chocolates and stationery.

10am-8pm • Opposite Super Potato
M's: Pop Life (大人のデパート エムズ)
Have some fun walking around this high-rise adult store, with items you would never have imagined existed!

10am-11pm • Down street to left of JR Akihabara Electric Town exit
Kanda Myojin Shrine (神田明神)
A major Shinto shrine near Akihabara and Ueno. More than 1,000 years old, the buildings have been stunningly restored and the garden even more so. Japanese people visit the shrine to pray, believing that worshipping here will give them luck in family life, business and will even help to find them a partner for marriage. As it's near Akiba, it has also become a kind of guardian for computer data as well, with luck charms on sale for "Protection and Safe keeper of I.T Data."

FREE • 24h • Walk north up Chuo Dori (Akiba's main street) and take the main road left when you get to Suehirocho station. You will see the shrine on the second block after the 7-Eleven convenience store
100-yen Shops: Can Do (キャンドゥ)
10am-9pm • Near Mandarake