Kyoto All-Day City Bus Pass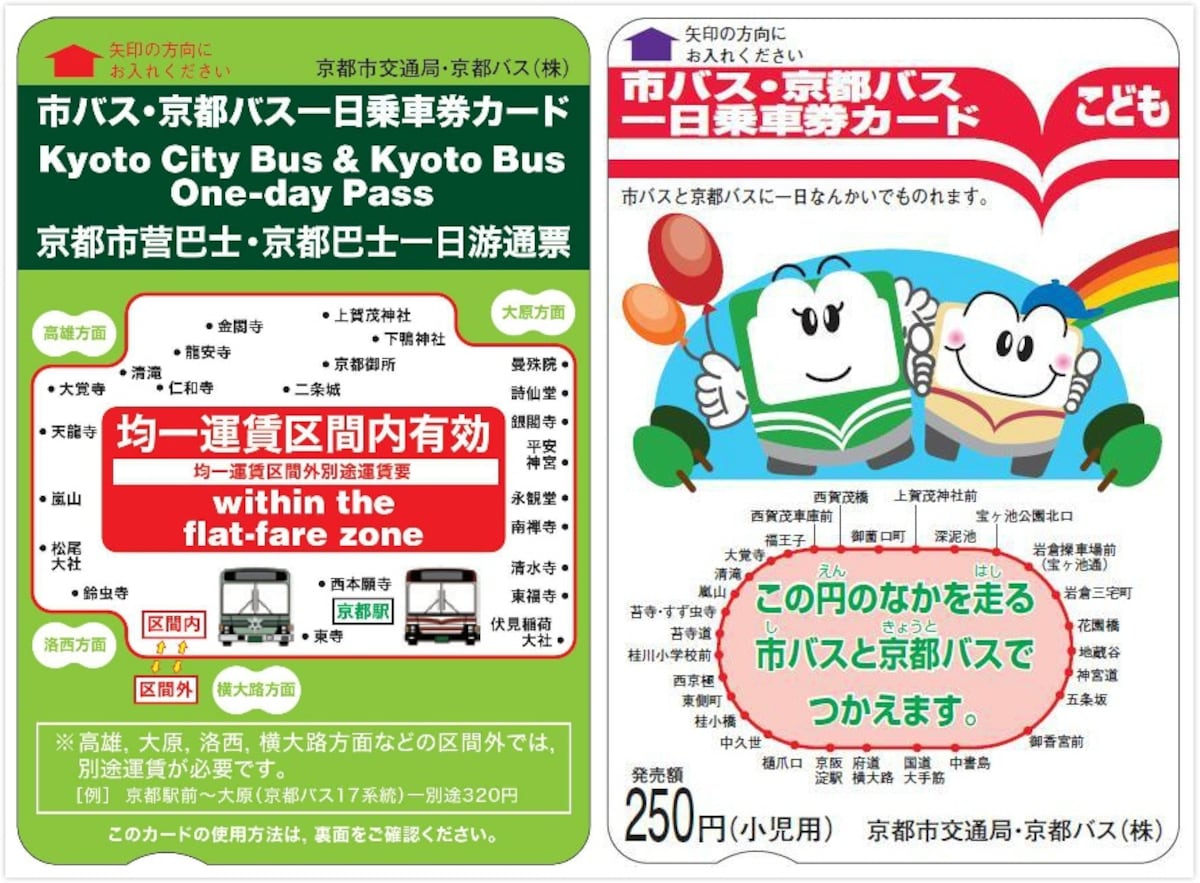 Buses are the best way to get around Kyoto. The subway system is not as good as other cities, and this super cheap pass is a great way to go all over the city. This pass provides unlimited travel on the city buses for one day. A one-day pass is ¥500 for adults and ¥250 yen for children. The pass is almost always worth it, as it's cumbersome to pay without a card, and you will start saving money after just a few bus rides. However, it might not be worth it if you're spending all day in one place. So consider your travel needs before purchasing one.

Head over to Super Cheap Japan for the rules of the ticket, including how to use it, using the link below.