Top 5 Budget Accommodation Types in Tokyo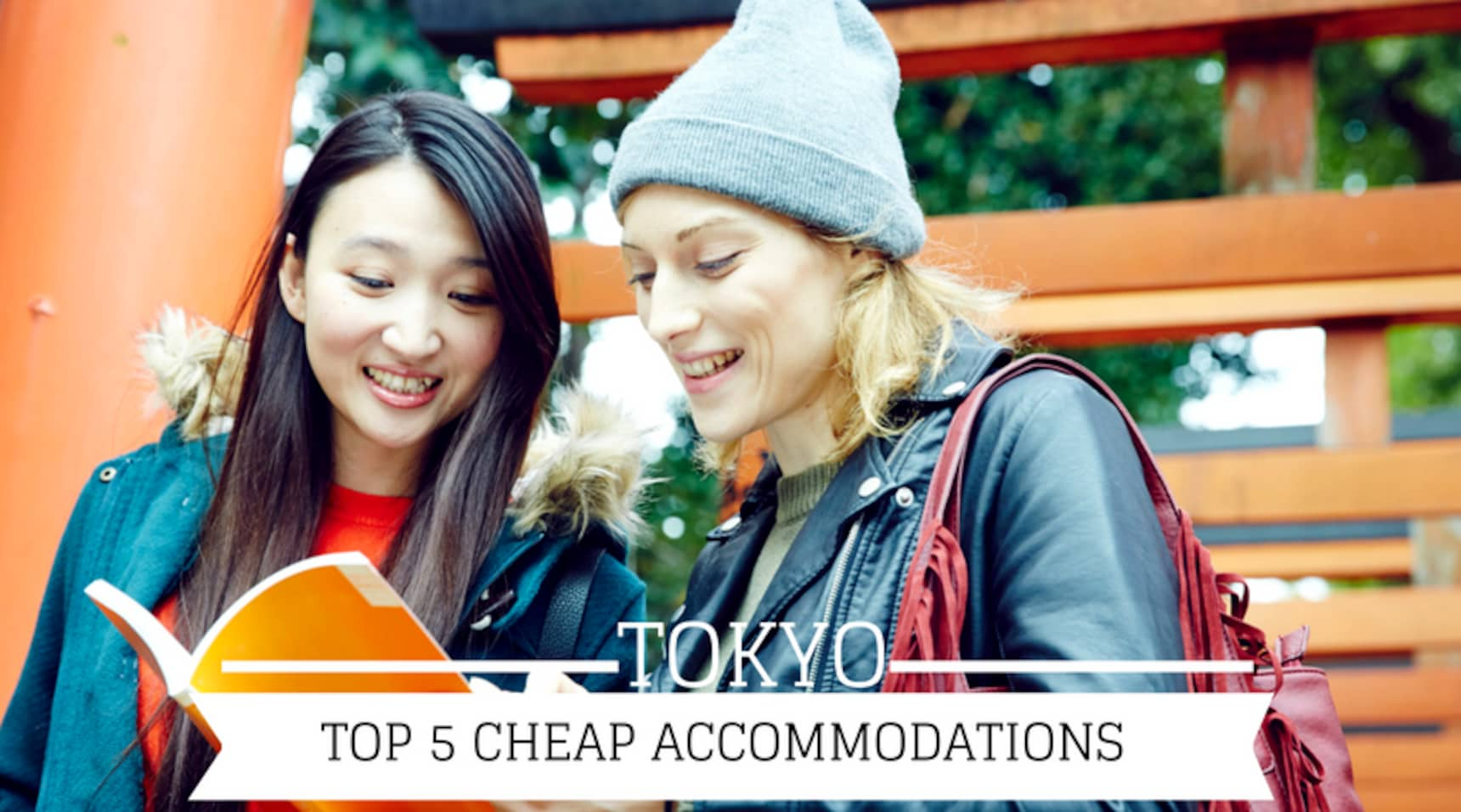 Budget Accommodation Types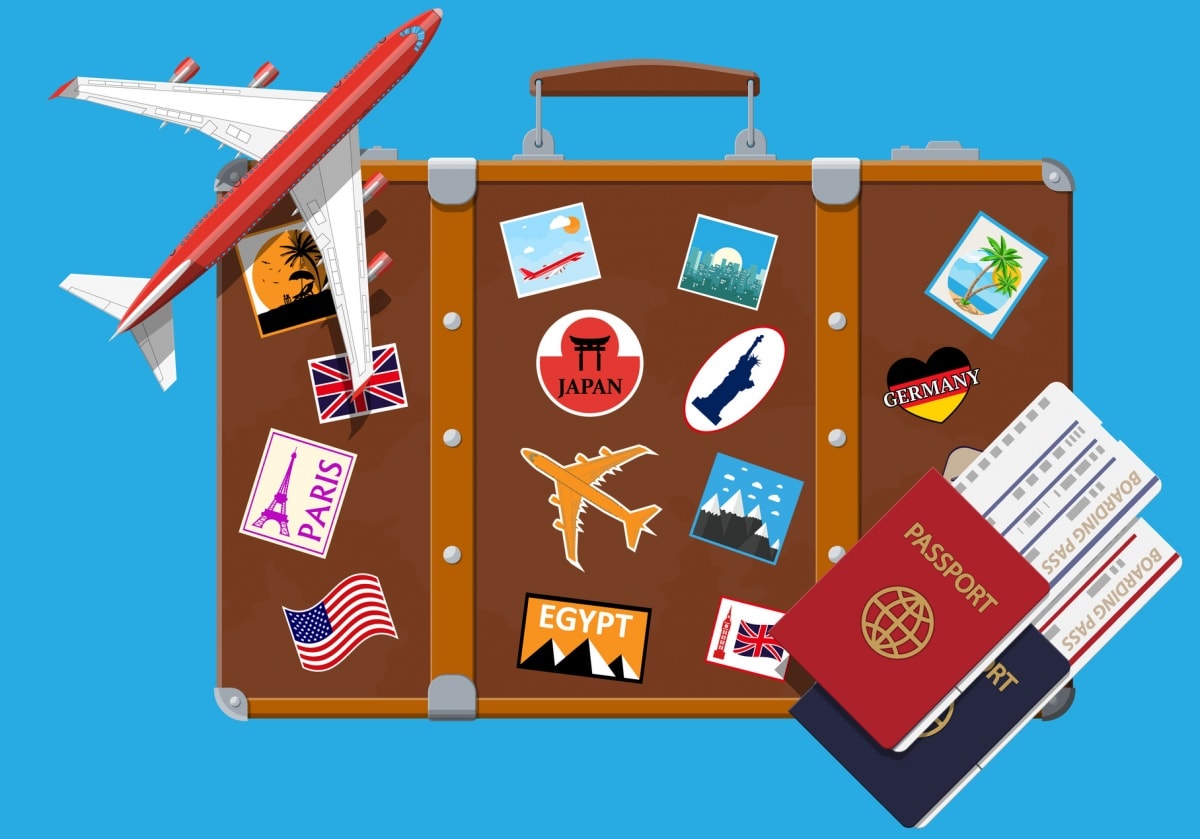 There are so many choices for cheap accommodation in Tokyo these days, with lots of competition to keep the prices down. The best site is Booking.com (as you can usually cancel bookings for free), but Agoda and Airbnb also have some great deals. As the quality is very high here, you almost never hear horror stories, even at the cheapest places. Make sure you are near a train stop or an easy-to-access bus stop so that you don't waste money and time finding your place. Also consider couch surfing to save on money.
Hostels and Guest Houses
Hostel prices are reasonable, rooms are kept clean, bed line is properly washed and customer
service is excellent. Sharing restrooms and showers is how people usually travel in Japan, so
do what the locals do and save some cash on room fees.

Internet Cafes
Net cafes are an even cheaper option, with prices often as low as ¥1000. Stay in a small
booth or even an open seat and chill out on the computer, or use the all-you-can-drink
facilities. They can be tricky to find and confusing to use for people who don't speak Japanese,
so they have been included in maps or detailed descriptions have been given in this book, plus
English translations of the sleeping options. Reservations are not possible online.

Love Hotels
Love hotels are a great way to stay the night in any large city in Japan, if you are with that
special someone. They all have their own theme, and a variety of interesting designs. Prices
start from around ¥6000. You can either walk around and find one on the day, or choose
from the increasing number that are bookable online.

Capsule Hotels
Capsule hotels, where guests sleep in small pods, are becoming increasingly popular with
budget-conscious travelers, and are a very 'only in Japan' experience. Usually costing from
¥2500 to ¥3500, depending on spa facilities and location, they offer a great way to stay the
night in the city center. While some are men-only, many offer women-only floors. Note that
some capsule hotels are usually just for the night, and will not allow you to keep your luggage
there during the day. You can put your bags in a locker at a nearby station if that is the case.

Overnight Spas
Some hot springs or spas allow people to spend a little extra to stay the night. Guests usually
sleep in lazyboy chairs or on tatami mats, with pillows and blankets provided. Great way to
save on room costs, plus people are usually so sleepy after a long dip in the hot spring baths,
that it doesn't matter if the sleeping arrangements are rather basic.
Recommended Budget Accommodation in Tokyo
Hostels and Guest Houses

Tokyo Guest House Ouji Music Lounge (東京ゲストハウス王子ミュージックラウンジ)
Super friendly staff, with clean and spacious dorms. Occasionally has free breakfast offers, as
well as live music events. Could not come more highly recommended. Dorms from ¥2750 •
Near Oji Station, a short ride from Ueno

Tokyo Guest House Itabashi-juku (東京ゲストハウス 板橋宿)
Quiet dorms with a large lounge and basic kitchen facilities. Lots of cheap restaurants and
supermarkets around it too. Dorms from ¥2000 • Naka-Itabashi Station, 10 mins from Ikebukuro

Khaosan Hostels (カオサン)
This well-known guesthouse chain has a variety of cheap and clean guesthouses in central
locations. They all have their own unique theme, so they are a bit nicer to stay at than a dull
YHA hostel. Dorms from ¥2200, private rooms from ¥3400

Anne Hostel Asakusabashi (浅草橋旅荘 庵)
Free breakfast is provided at this friendly hostel. Highly recommended by many travelers.
Dorms from ¥2800, private rooms from ¥3400 • Near Ueno and Akihabara

Tatami Guesthouse (畳ゲストハウス)
A bit further away than most others, but we have stayed here and would highly recommend
the place. It's very cheap, is in a quiet area and there are lots of people around to help you in
your travels (one Japanese guy took us on a free tour of an animation museum!). Private rooms
from ¥2100 • Hibarigaoka Station

GrapeHouse Koenji (female only) (ゲストハウス グレープハウス高円寺)
This ladies-only hostel has a great reputation and gets full up easily, so try to book as early as
possible. Friendly staff can help you to get around. Dorms from ¥3500 • Koenji Station

Shrek Watta House
A nice guesthouse, we have stayed here several times. Has both western and Japanese style
tatami mat rooms. Run by a nice old man, this place has a nice open kitchen with loads of free
travel resources. Private rooms from ¥2150 • Musashi-Seki Station, near Shinjuku Station

Tokyo Central Youth Hostel (東京セントラルユースホステル)
A clean, reasonably priced (especially if you are a Hostelling International Member)
right bang in the center of Tokyo. Great for large groups or families. Dorms from ¥3360•
Above Iidabashi Station (JR and Metro lines)

For Families

While it can sometimes be tricky for families to find a place, with too many hotel rooms in
double or twin configurations, more options are slowly becoming available. These days many
locals are renting out their apartments on Booking.com, so these sites are great
options for families. Just be prepared for smaller rooms than you would get in other countries, but as
long as your place is near a train station, traveling with kids here is very easy. Also remember that Tokyo is a safe society with many kid-friendly spots, so perfect for the family. For families, the above Shrek Watta House and Tokyo Central Youth Hostel would be great choices.

Overnight Spas (super sentos)

Oedo-Onsen Monogatari Hot Spring (大江戸温泉物語)
It's also possible to stay the night here in Odaiba's huge onsen, where you can sleep in the
tatami rooms or in the lazyboy chairs. ¥2160 extra to stay overnight • Near Telecom Center Station
in Odaiba

LaQua (スパ ラクーア)
A huge hot spring, taking water from 1700 meters below Tokyo. There are plenty of areas to
sleep for the night. Entrance fee: Adults ¥2850, children ¥2052, ¥1944 extra to stay overnight •
Near Korakuen Station
Capsule Hotels

Akihabara Capsule Value Kanda (men only)
You will soon realize why they have a 91% rating. Really helpful staff, cheap bike rental and inexpensive rooms. Capsules from ¥2400 • From Kanda Station, take the south exit, walk down the track and take left turn at second road under the track

First Cabin Akihabara
More upmarket than Capsule Value, with spacious capsules and hotel like facilities. Capsule from ¥3700 • From Metro Hibiya Exit 4, one min down the second road parallel to river

Capsule Hotel Asakusa River Side
A very cheap capsule hotel with English support, right next to Asakusa Station. Capsules from ¥2000 • Opposite Exit A5

Shibuya Capsule Hotel Shibuya (Men only) (カプセルホテル渋谷)
Cheap capsule hotel right in the center of Shibuya. Capsules from ¥3500 • West side of the station

Shinjuku Hatagoya (カプセルホテルはたごや)
Looks more like a new ryokan (Japanese hotel) from the outside, this new capsule hotel is modern, clean and has free soap and shampoo in the showers. Capsules from ¥3200

nine hours Shinjuku-North (ナインアワーズ 北新宿)
Trustworthy capsule hotel chain. Great English-language support at the 24h front desk. Capsules from ¥3000

Ikebukuro Book and Bed Tokyo
You may have seen this place on the blogosphere, and there's a good reason why. Book and Bed is essentially a capsule hotel inside a library. It's a very unique, 'only in Japan' experience. Also, as expected of a library, it's super quiet. Dorms from ¥3800 • Near Ikebukuro, Shinjuku or Asakusa Stations

Love Hotels (adults only)
Kabukicho in Shinjuku is a heartland for love hotels, so head to the northern area if you don't have a reservation and want to see what's available. Also great is Love Hotel Hill (ラブホテル 坂) in Shibuya, which has a bewildering range. Take your time to compare prices and facilities available. The ones available to reserve online are often two or three times as expensive as just turning up, but try Booking.com if you want that peace of mind. A 'Rest' (2-4 hours) starts from ¥2000, and a 'Stay' (overnight) from ¥6000.
How to do a walk-in reservation at a love hotel
1) Love hotels usually have the rather Japanglish 'Rest' and 'Stay' written outside. Rest (レス
ト/休憩) means a stay of only a few hours, while Stay (宿泊) means to stay the night.
2) Once you are inside, there is usually an easy-to-understand picture display of rooms
available. Select your room, then go and get your key. If only Japanese is written, 空室 means
the room is available, 完全/満室 mean it is not.
3) You usually pay when you leave, but occasionally when you collect your key.
Want More Info About Traveling in Tokyo on the Cheap?
Be sure to check out Matt's new book, Super Cheap Tokyo, for everything you need to know to enjoy the city on a budget.