Autumn Starts in Daisetsuzan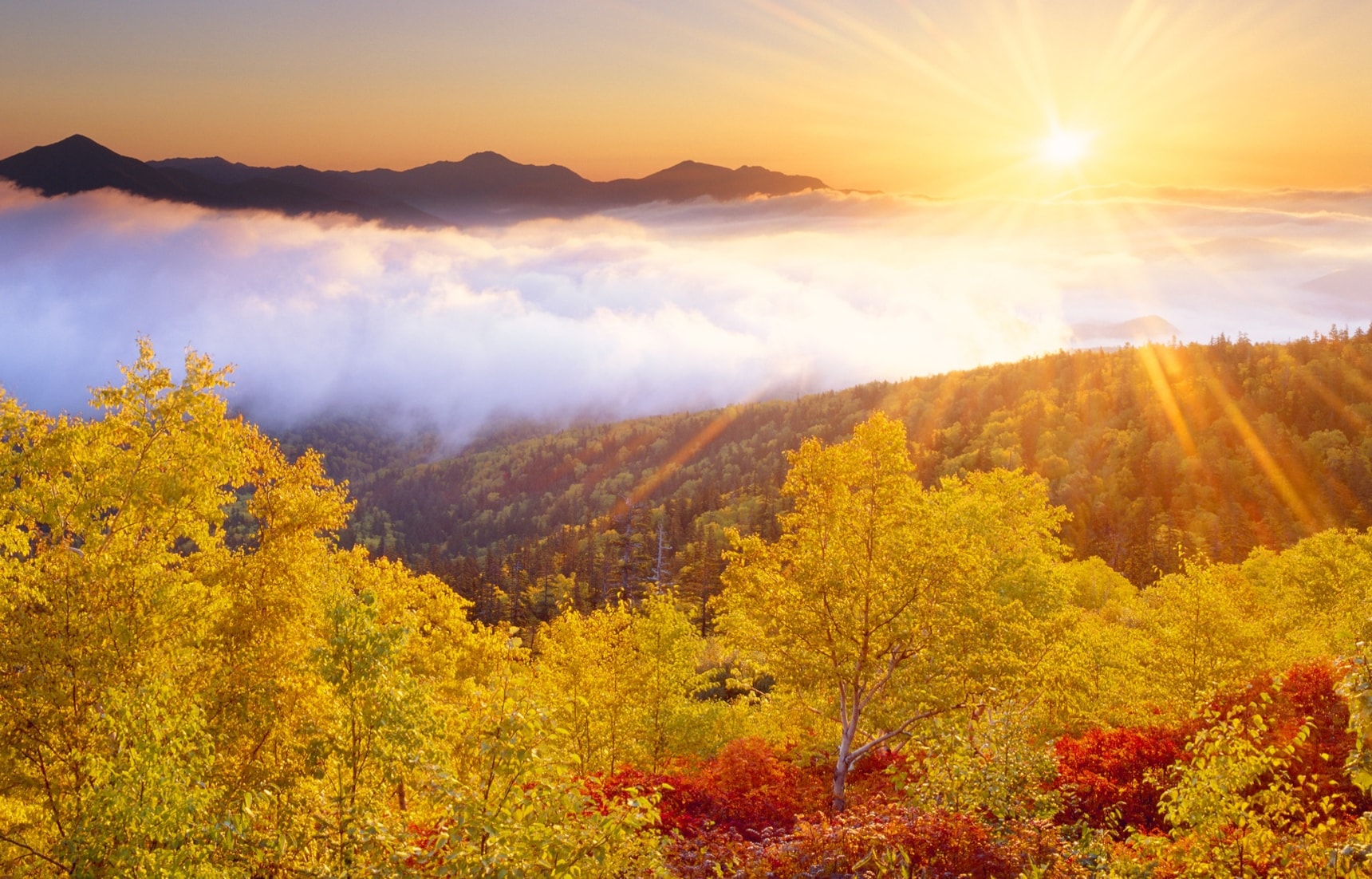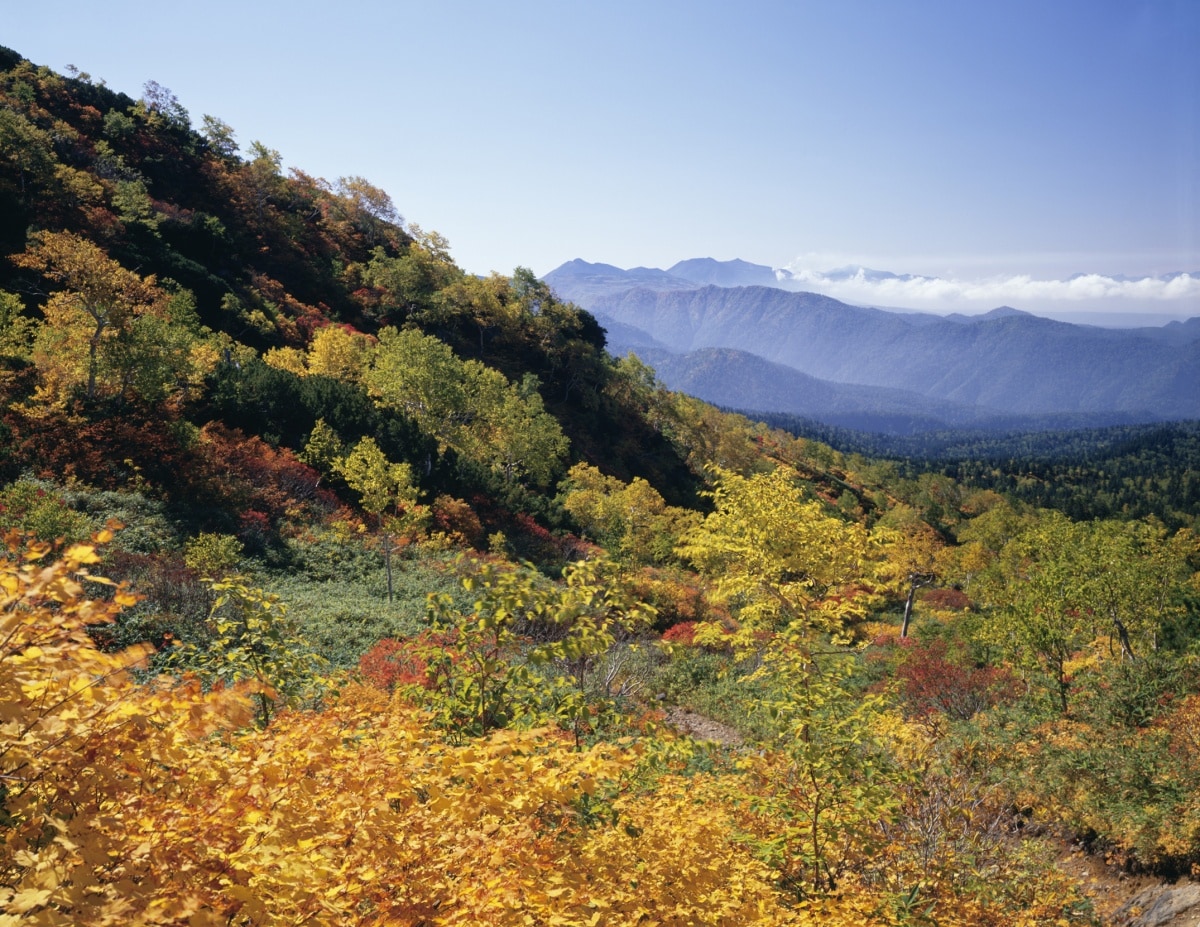 The first place where you find koyo in Japan is Hokkaido's Daisetsuzan National Park, the largest national park in the country. The area of Daisetsuzan National Park was formerly home to the Ainu, the indigenous people of Hokkaido. The Ainu called this area Kamui Mintara, meaning Playground of Gods. When you see the majestic mountains, it's easy to understand why.
When I visited the area in the beginning of October 2015, koyo was almost over. Local people told me that it wasn't a great year for it, since many leaves had been blown away by the strong winds of a typhoon.

But I saw beautiful autumn leaves in some parts of the park as I drove around. Colorful shades of red, orange, and yellow enveloped the mountains. Rivers run through them quietly, forming small lakes and ponds. I stopped to hike a short trail for a closer look at the leaves. Walking on a narrow path I saw two deer and a fox as well as a tree that had been marked by a bear along a river. It was nice to know that wild animals still exist in the country where so many of them are gone.
Upon returning to my lodge I met a middle-aged couple from Singapore who were staying in the next room. This was their second visit to Japan and their first time in Hokkaido.

"We came here to look at autumn leaves, because there's no such thing in Singapore," the woman told me.

As it turned out, this was the first time either of them had seen autumn leaves in their lives. I was shocked to learn this, since koyo is such an ordinary thing for Japanese people.

"What's it like to see it for the first time?" I asked.

The couple looked at each other and smiled. "It was so beautiful."