Top 10 Historical Hotels & 'Ryokan' Inns
5. Mikiya, Hyogo Prefecture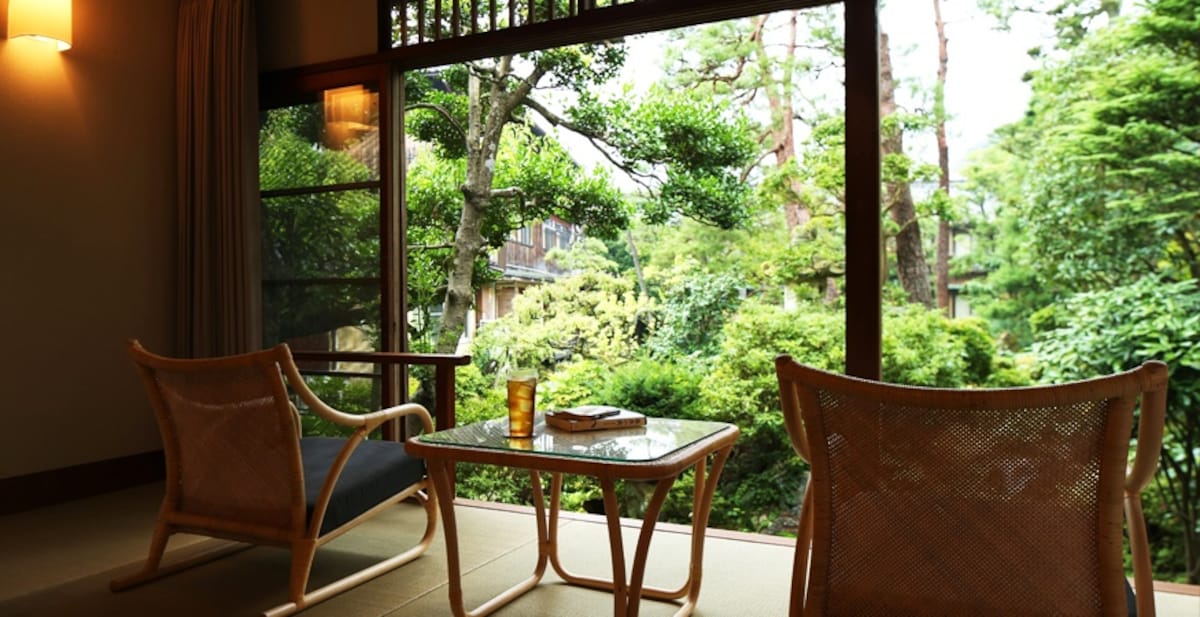 This ryokan in the town of Kinosaki dates back to the Edo Period (1603-1868), and although recent renovations have added modern conveniences, its three centuries of history are still very much alive in the decor and service.
4. Takashimaya, Niigata Prefecture
This stunner in Iwamuro Onsen is located amid lush gardens and a hundred-year-old bamboo forest, plus the lobby is registered as a cultural landmark.
3. Bansuiro Fukuzumi, Kanagawa Prefecture
This bather's paradise near Hakone was founded in 1625 and rebuilt in the Meiji Period (1868-1912), combining Western and Japanese styles with comfortable ease. The ornate shoji latticework is particularly beautiful.
2. Yatsusan-Kan, Gifu Prefecture
This historic beauty was established in 1800 and has preserved its old-school elegance. Plus they serve sake in the baths and offer a special rose hot spring for the ladies.
1. Nishiyama Honkan, Hiroshima Prefecture
This charming three-story wooden building dates from the early 20th century and is structured around a charming internal garden onto which all of the guest room look.