Taste the Bounty of Land & Sea in Hachinohe
On the Market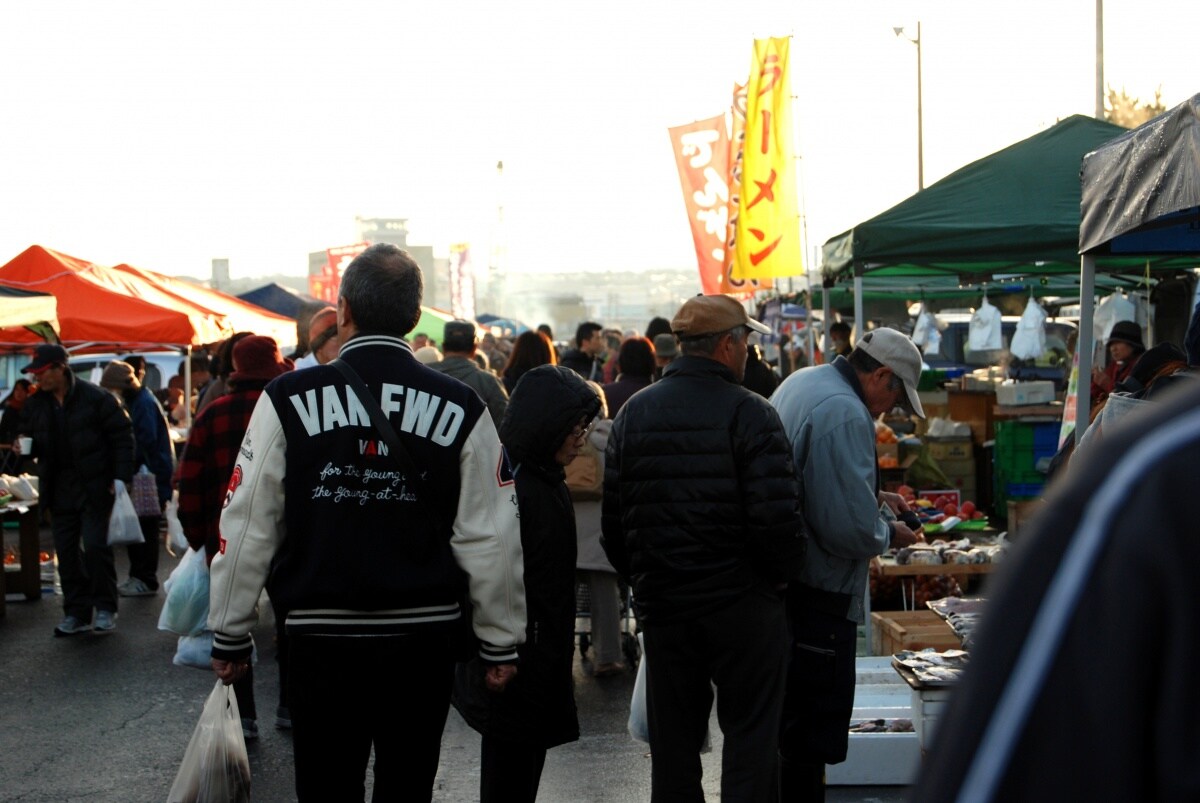 The Tatehana Morning Market takes place at the wharf and is held in Hachinohe every Sunday from sunrise until around 9:00 a.m. The market has over 300 vendors that work by flashlight in the early morning darkness to line up over a kilometer-long area. Each Sunday regularly sees between 10,000–15,000 attendees (with up to 30,000 some weekends), which makes it one of the largest markets in Japan. I arrived shortly after it opened for business to experience the hustle and bustle for myself.
It's no hyperbole when I say that you can find almost anything your heart desires for sale among the market's many stalls. Of course there's freshly caught seafood and hand-picked produce from local farms at prices so affordable I felt almost guilty, but also flowers, coffee, pastries, sweets, prepared dishes—ranging from piping hot fried chicken wings to thick, creamy stews—handmade crafts, toiletries, kitchen utensils, machinery… hell, even a car! If there's something you need, odds are you can find it.
Although it pales in comparison, the closest parallel I can think of in Tokyo is the Tsukiji Fish Market. But unlike Tsukiji, where it's almost impossible not to feel in the way of the workers, the bubbly energy shared by both vendors and attendees is palpable, and sweeps aside any remnants of early-morning grogginess.
The sun crested over the water as I floated from stall to stall, gorging myself on anything I could get my hands on. The shopkeepers hawk their wares with a well-earned sense of pride and an infectious enthusiasm, and before I knew it I had spent four blissful hours on the prowl, chitchatting with locals and resisting the urge to empty my bank account to buy everything in sight.
And so, it was with a full stomach and a lighter wallet that I bid the market farewell. But not before showing off a catch of my own.
Before leaving, I made sure to meet the mascot of the market, Ikadon, who wished me well on my travels.

For more information on the plethora of tasty experiences offered up north, visit All About Japan's hub for all things Tohoku!