A Guide to Okinawa's Best Foods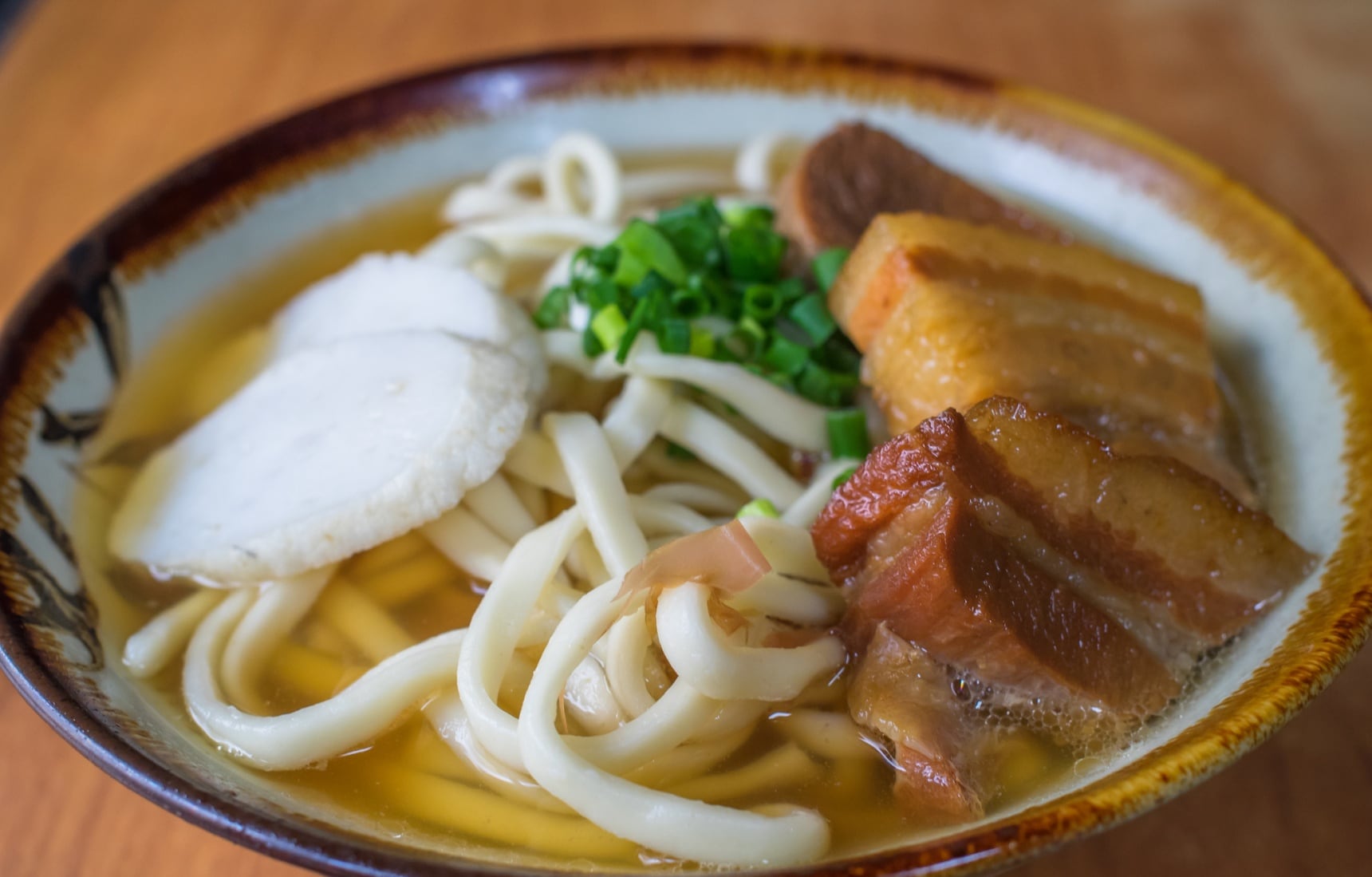 Okinawan food, heavily influenced by Southeast Asian, Chinese, Korean and mainland Japanese cuisine, is a mark of historical progression as Okinawa puts its spin on each dish. Food is called nuchigusui in Okinawa, meaning "life medicine." And if you're looking to improve your life, we've got the cure!
10. Rafute: Longevity food
Rafute is skin-on pork ribs stewed in soy sauce and brown sugar. Originally a Ryukyu Royal Cuisine, it is believed that Rafute helps with longevity. An indispensable part of Okinawa cuisine, Rafute should not be missed in any of your meals during your stay in Okinawa!
9. Chanpuru: The representative dish of Okinawan cuisine
Chanpuru is an Okinawan stir-fried dish. It generally consists of tofu combined with some kind of vegetable, meat or fish. Goya Chanpuru, considered as the quintessential chanpuru dish, consists of bitter melon, egg, tofu and either luncheon meat or thinly sliced pork. Luncheon meat is common in Okinawa chanpurus due primarily to the US Navy's historical influence.

Chanpuru is Okinawan for "something mixed" and the word is sometimes used to refer to the culture of Okinawa, as it can be seen as a mixture of traditional Ryukyu, Chinese, Japanese Southeast Asian and North American culture. The term originates from the Malay or Indonesian word "campur", which means mix.
8. Okinawa (Soki) Soba: A unique soba different from soba all over Japan
Soba generally refers to buckwheat noodles, as its name originated from buckwheat (soba-mugi). However, the Okinawa soba is different in that it uses wheat instead of buckwheat, and was supposed to drop its name of soba as it does not adhere to the definition of "at least 30% buckwheat noodles" that came up under a fair competition regulation. A compromise was made between the Okinawa Noodle Manufacturing Co-op and the Fair Trade Commission to call it Okinawa Soba. It is also originally part of royal cuisine in the past.

The noodles tend to be slightly flat and served in a broth flavoured with seaweed and Rafute or boneless pork ribs. There are several variations as time goes by, and now more toppings are used, like pork trotters, fishcake, scallion and sea lettuce.