Top 5 Osaka Izakaya
Izakaya are establishments that serve alcohol and food. Many of the customers know each other, and the chefs and servers are exceptionally friendly and welcoming. While this may sound like a pub, Japanese izakaya take it even further. Even if it's your first time, you're treated like a regular, especially in Osaka.
5. Shinkawa Nishiya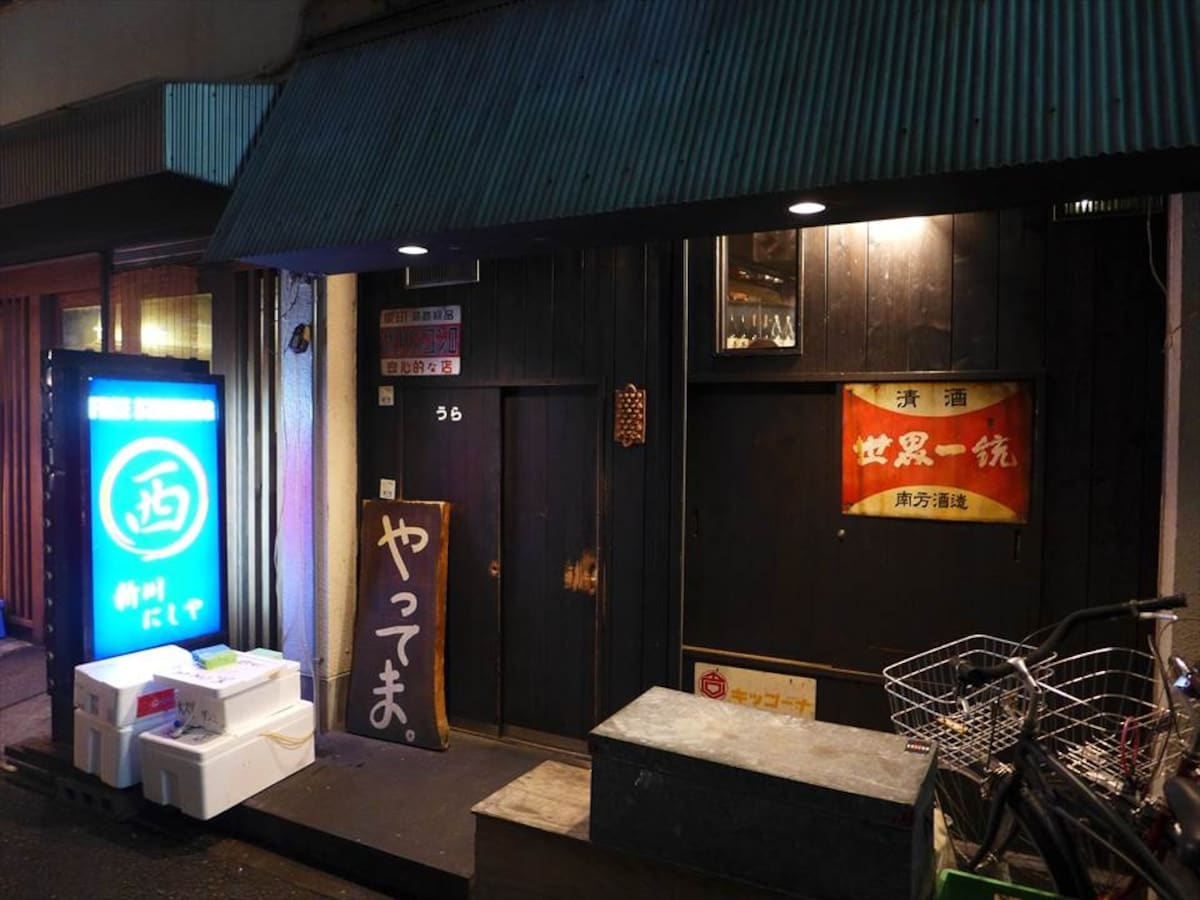 Shinkawa Nishiya offers a wide variety of sushi and sashimi to get you started, as well as many styles of cooked fish, grilled vegetables and other Japanese dishes. Many locals eat here, so you know it's a good stop! Pair your meal with some of the popular sake and beer brands and you've got yourself a great evening.
4. Sakanaya Inui
If fish is your meal of choice, you can do no better than a restaurant that specializes in it! Sakanaya (literally: fish house) Inui serves fresh as well as rare fish from around the Osaka area, cooked in a variety of styles. Their menu also contains tempura and the usual fare for a pub, but you should definitely have more fish here.
3. Bochi Bochi
Bochi Bochi, while offering the usual fare of izakaya food, specializes in kushiage, its fried skewers of meat, vegetables, cheese and mochi. The restaurant also provides an all-you-can-drink course. For a fixed price, you can drink as much as you want for a whopping three hours! Fortunately, you can use that time to sample much of their fine sake and shochu.
2. Uotami
Uotami is now famous around the Kansai area (Osaka, Kyoto, Nara and Kobe) for its large selection of sake and shochu, but the all-you-can-drink plan lasts for the usual 90 minutes. The restaurant has a nice selection of food, ranging from grilled chicken to fresh sashimi, with some ramen and fried chicken thrown in.
1. Nagahori
Nagahori is such a popular place that you will need to make a reservation in advance. While many people recommend the Hairy Crab dish, we recommend asking for the special nagashi somen, which is a special summer treat in the Kansai area. They set up a long bamboo slide outside the entrance, and run water down it. All the guests stand along the slide, chopsticks ready. The waiter will then put a small amount of somen noodles at the top and the guests have to catch their own noodles. What you catch, you can eat!

Check out this video to see how the "somen slide" is done, from cutting down the bamboo to catching the noodles!