Get the Best Seats on the Shinkansen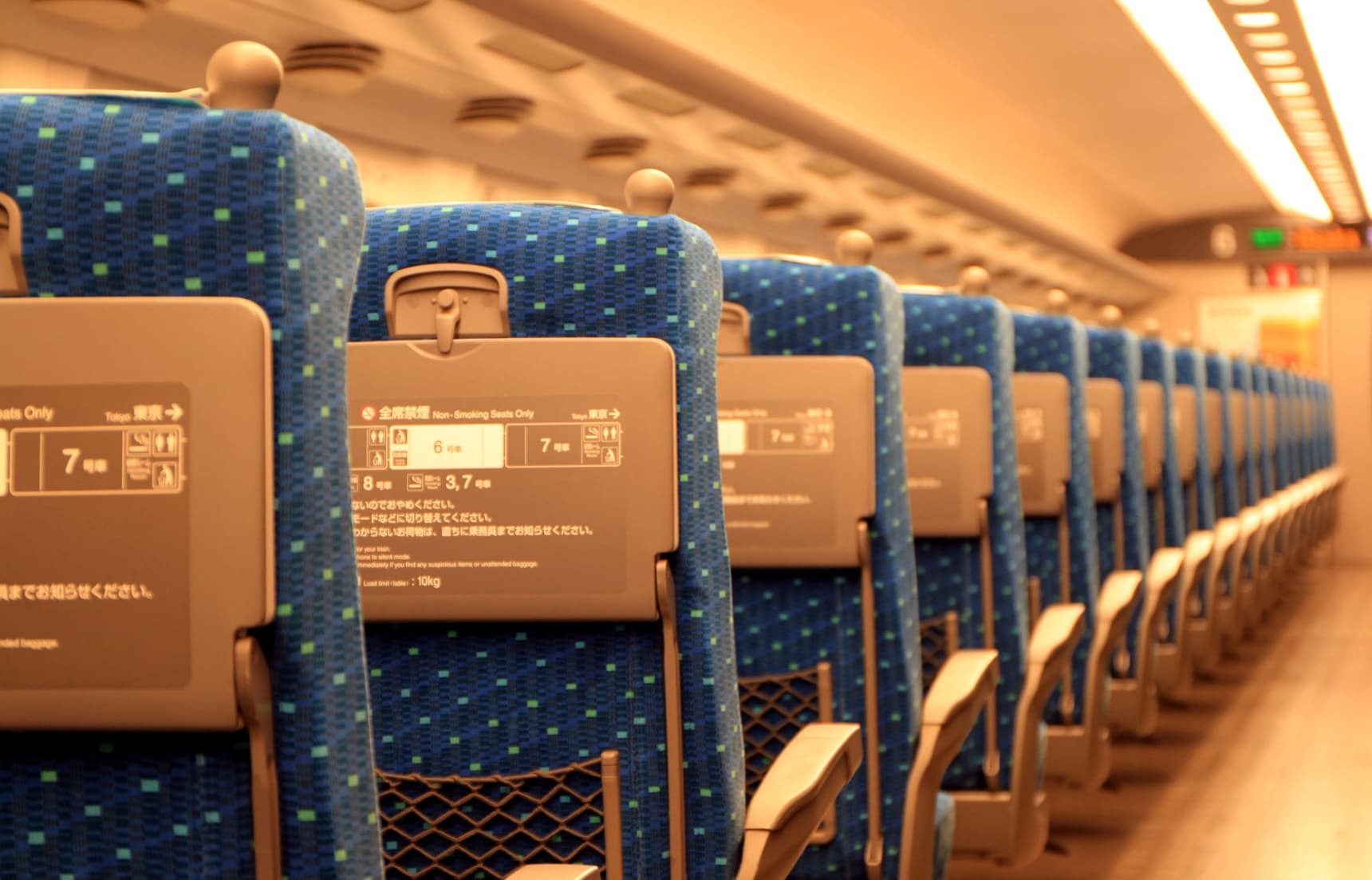 Whether you want to travel with friends and have a small party on the train, ensure you've got a seat just for you, or relax in total train luxury, the Shinkansen offers three different kinds of seats based on your traveling needs. We'll list the differences so you can plan the perfect journey for your time and money!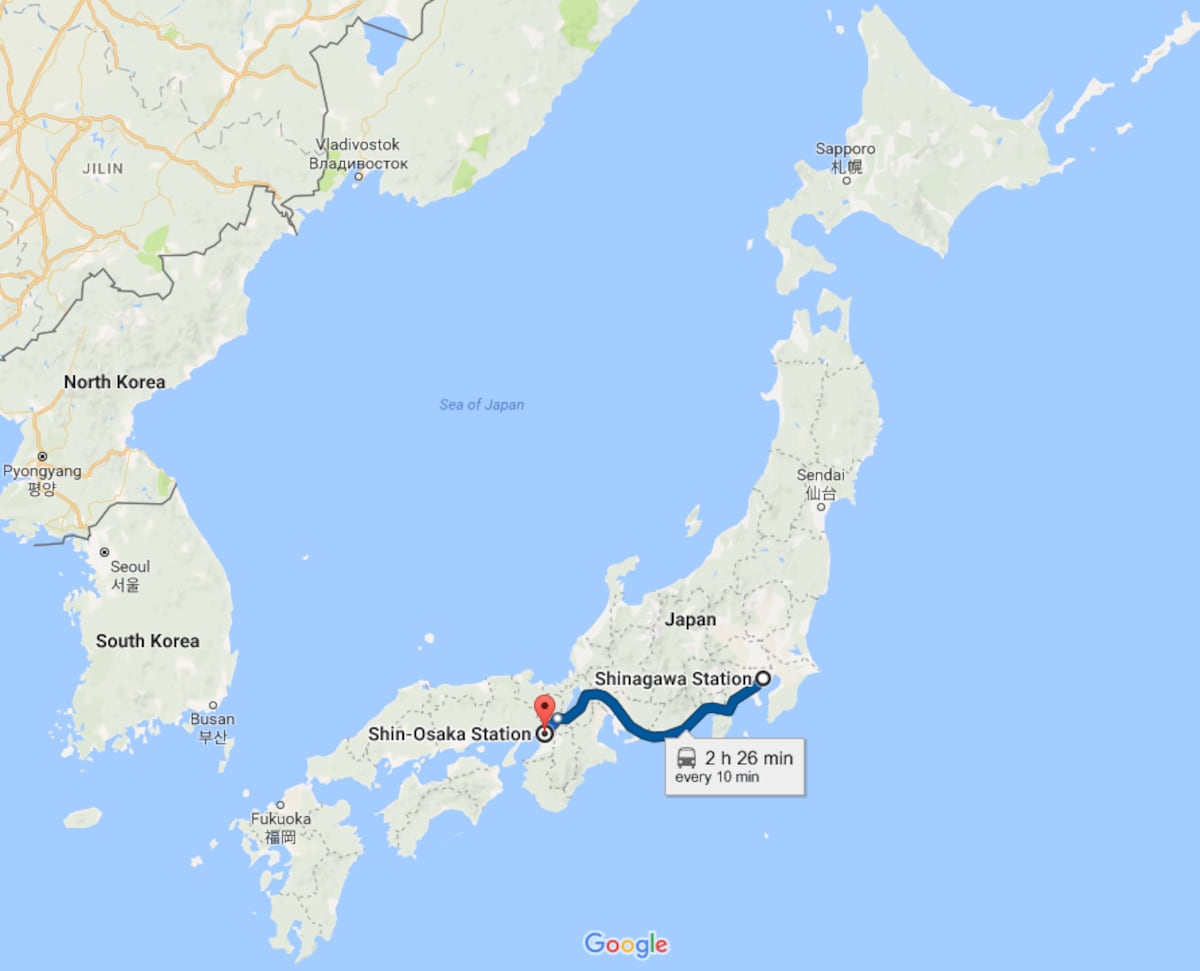 For a comparison of prices, we'll look at the fare from both Tokyo-based Shinkansen stations (Shinagawa and Tokyo) to Shin-Osaka. The base fare for the trip from both stations is ¥8,750 (about US$79).
Unreserved Car
The cheapest of the tickets, the seats in the unreserved cars (自由席, jiyuuseki) are arranged such that three seats are on one side of the aisle and two are on the other. On an unreserved ticket, you are allowed to stand between the cars as well as in the aisles. If you're lucky, or you're traveling during the off season or at an unusual time, this should be just fine. Be aware that sometimes you may not find a seat and will have to stand the for the whole ride (or until someone gets off the train).

Unreserved seat fee: ¥4,870 (US$44), Total: ¥13,620 (US$123)
Reserved Car
The seats in the reserved car (指定席, shiteiseki) are arranged in the same pattern as the unreserved seats, three on one side, two on the other, but there's no standing room. The benefit here is to have a dedicated seat without fear of standing the entire trip. Keep in mind that the reserved cars are different from the unreserved cars, so you might not be able to purchase a reserved car ticket once you've bought an unreserved car ticket. However, if you can find a seat in a reserved car, you may be able to pay the price difference to the conductor while traveling and remain there (this is purely subject to availability). Be aware that the price for the ticket does change according to the traveling season (listed below).
Reserved Seat Fee
Peak: ¥5,900 (US$53.31)
December 25 - January 10
March 21 - April 5
April 28 - May 6
July 21 - August 31
Total: ¥14,650 (US$132.39)

Off-Season: ¥5,500 (US$49.70)
January 15 - February 28
all June
all September
November 1 - December 20
Total: ¥14,250 (US$128.79)

Normal: ¥5,700 (US$51.51)
All other dates, as well as weekends and national holidays
Total: ¥14,450 (US$130.60)
Green Car
Last of our main three cars, and certainly not least, is the lap of luxury on the Tokaido Shinkansen. Seats here are wider, set up in a two by two arrangement, with tray tables in front, outlets and leg rests. As the Green Car represents a business class level of Shinkansen service, you are given a wet towel when you sit down and a hot or cold drink. The seats can also recline up to 40 degrees, letting you sleep more easily on your journey. Also, the Green Car tends to be the quietest of the three, so definitely take this car if that's your preferred way to travel.

Green Car fee: ¥10,480 (US$94.77), Total: ¥19,230 (US$173.91)
Bonus: Gran Class
The crème de la crème of Shinkansen luxury is the Gran Class (gran is the phonetic way to pronounce the French word "grand," meaning great). This is a newer feature that premiered on the 2011 Tohoku Shinkansen, but has since spread to select JR East Shinkansen operating from Tokyo to Nagano. Akin to a first class flight, but costing far less, passengers in this car can enjoy unparalleled comfort while relaxing in their plush, padded seats. From the Gran Class lounge to the attendant who assists with boarding, those riding on the Tohoku Shinkansen will be provided with all the frills of first class. Also, an attendant will take care of your needs throughout the trip, even offering amenities such as a blanket or eye mask, as well as a gourmet bento. And help yourself to the all-you-can-drink service, including sake from Tohoku Prefecture.

Trains on the Tokaido Line, running from Tokyo to Osaka, do not have this luxury car as of 2017. But should you happen to travel from Tokyo to Aomori, do so in style and comfort in the Gran Class car.