Japan's Top 5 'Hanami' Hikes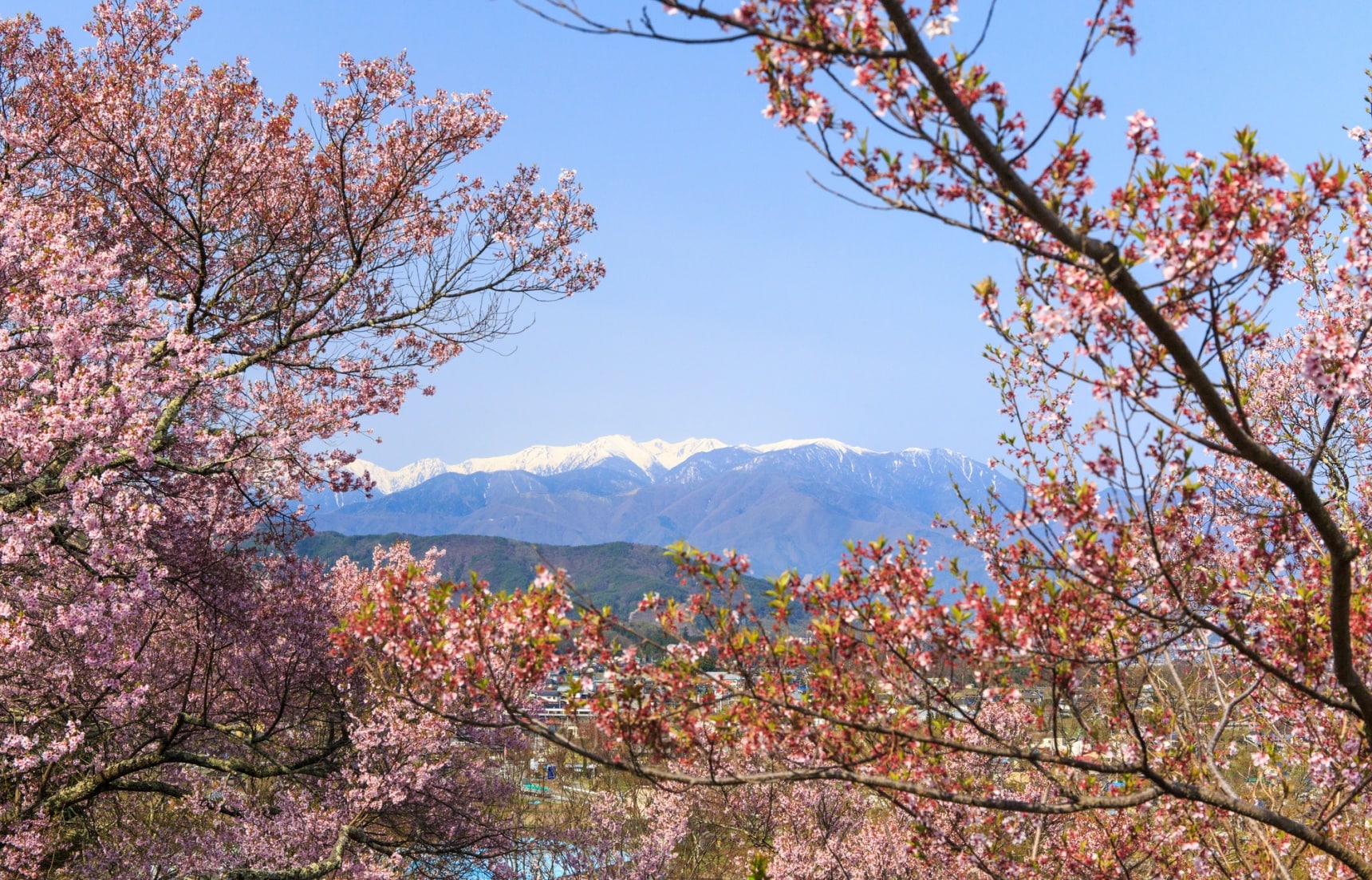 5. Takato Castle Ruins Park (Nagano)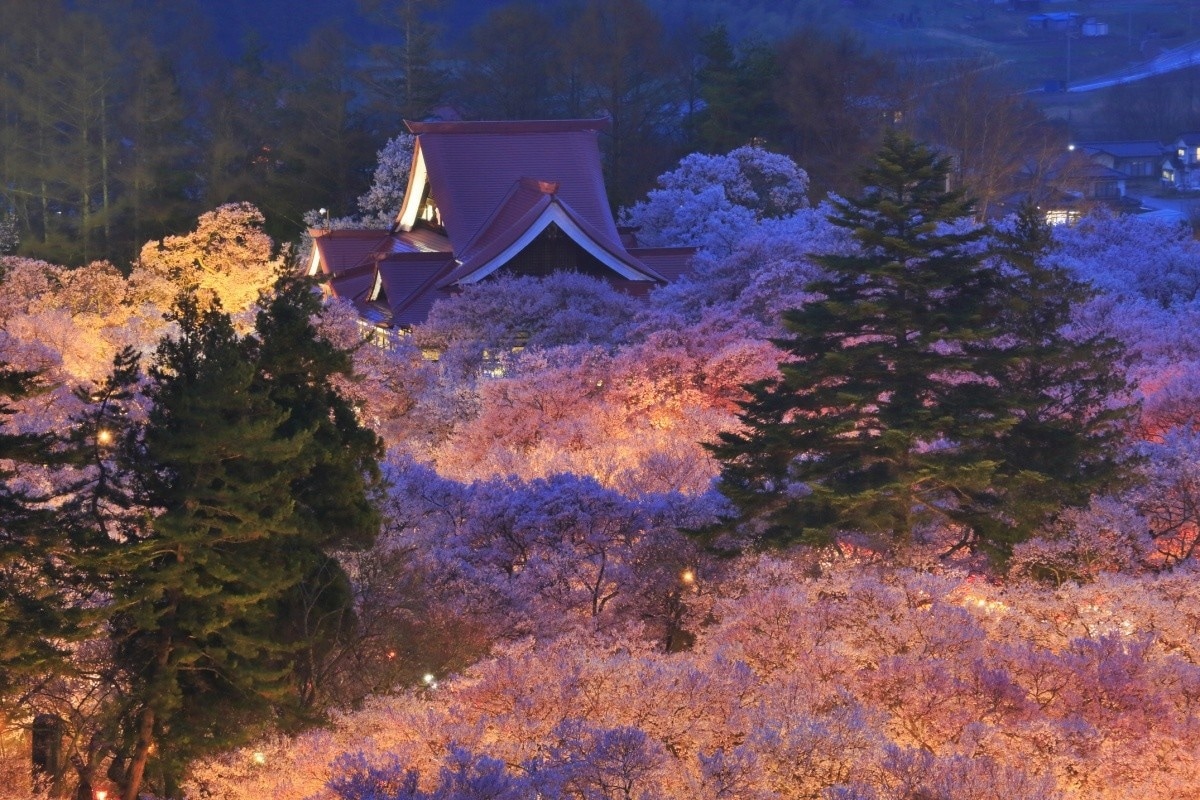 Takato Castle Ruins Park (高遠城址公園・Takato Joshi Koen) is probably better known for the 1,500 cherry trees within its boundaries than the castle ruins nestled in its hills. Visitors from all over flock to this park where you wander paths as cherry blossoms fall around you.

In some areas, the sky may be completely blocked out by the sakura (cherry tree) canopy above you. Climb to the park's highest point to enjoy views of the Japanese Alps. You can get there via the Chuo Line from Tokyo or Nagoya, transferring to the Iida Line at Okaya. Visitors then take a local bus from Inakita Station (or Inashi Station) to the park area.
4. Mount Kobo (Kanagawa)
At 235 meters (771 ft), Mount Kobo (弘法山・Kobo-yama) is a fun day out for hikers of all experience levels. The top of this mountain in Kanagawa is ringed with gorgeous cherry blossoms in the spring, and even offers excellent views of Mount Fuji on clear days.

Mount Kobo can be reached from downtown Tokyo in just two hours by train, catching the trail head at Hadano Station on the Odakyu Line.
3. Hanamiyama Park (Fukushima)
Hanamiyama Park near Fukushima City is a sakura wonderland, with a number of meandering paths for all to enjoy.

A visitors' center in the park provides maps with recommended walking routes. The best are the longest trails, which climb the sakura-speckled slopes. Upon reaching the viewpoint at the top, you can look out over the snow-capped Azuma Mountains as the cherry trees sway in the breeze around you.

Hanamiyama Park is located in northern Japan, so if you miss the early blooms down south, you can still catch these sakura in mid to late April. You can access the park by bus from Fukushima Station, which is a little over 90 minutes north of Tokyo by bullet train.
2. Miyajima (Hiroshima)
Miyajima is a fun tourist spot that offers pleasant strolls through nature just outside of Hiroshima. This famous island also boasts some 1,300 cherry trees that bloom in April, making it a particularly picturesque hanami (cherry blossom viewing) spot.

Trails crisscross the island. For the best views, take the Daisho-in course, which takes you to the top of Mount Misen in under two hours. For a slightly more challenging trek, climb to the top of Mount Misen via the Momiji-dani trail that winds through stands of green trees. The Momiji-dani Trail is particularly beautiful during sakura season, as the path stops by the Tahoto Pagoda, which is surrounded by bright pink cherry trees come spring.
1. Mount Yoshino (Nara)
With over 30,000 sakura trees (some of which are over 1,300 years old) spanning this peak in Nara Prefecture, Mount Yoshino (Yoshinoyama) is the spot for cherry blossom viewing in Japan.

The mountain gets extremely crowded during cherry blossom season, but it's well worth fighting the swarms of people. Arriving early (or staying overnight and waking up at dawn) will give you a more peaceful view of the blossoms before people start to arrive by bus and train.

A trail at the ridge of the mountain is lined with yatai (food stalls), giving the scene a festive flair. For those who're more active, you can climb to the top of the mountain to take in the views in about three to four hours. But if you'd rather not sweat it, you can take a bus instead! Mount Yoshino can easily be reached from Kyoto, Osaka, Nara or Nagoya via the Kintetsu Railway.