A National Who's Whooo of Owl Cafés
8. Fukuro no Mise (Fukuoka & Osaka)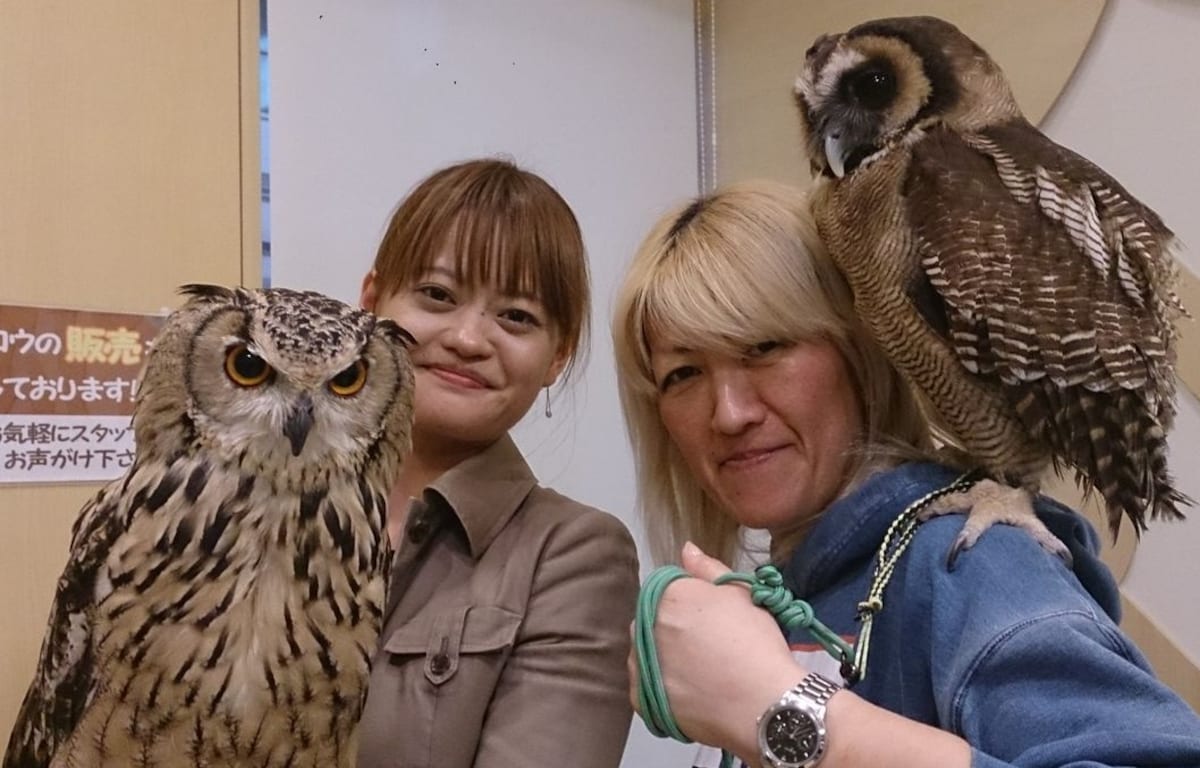 There are two branches of Fukuro no Mise, which flies under the Owl Family banner in English. The well-appointed Fukuoka shop has 17 owls in total, though a lesser number will be on duty at any one time. After an extensive rules and safety explanation, you can perch a baby owl on your head, allow a larger one to sit on your shoulder, or don a leather gauntlet to let a proper giant rest on your arm. Paying for a drink is essentially your entrance fee, though each drink is far from cheap. There's also a broad set of owl merchandise on-site, and if you really like, you can even purchase one of the real owls to take home!
7. Animal Café & Bar 'The Zoo' (Aichi)
True to its name, this Nagoya café is a full-on menagerie, with its owls joined by various raptors, snakes and lizards. Enjoy a leisurely homemade meal and interact with the animals. And if you find some friendly fluff or scales, some are even for sale, with the café offering exemplary follow-up support. No entry fee—just pay for what you order.
6. Slow Space Cafe (Hyogo)
This riverside café is located about 10 kilometers (6.2 miles) inland from Kobe's famed waterfront. You'll catch a scent of Japanese cypress a the entrance, and you might spot mandarin ducks, fireflies and wild owls in the woods behind the shop. In addition to a handful of owls, the café is also home to Anko the anteater and Momotaro the miniature horse. The menu is predominated by pasta and tasty desserts.
5. Hen's Café Popo (Shizuoka)
This wooden cabin café is perched in Jogasaki, a popular sightseeing spot on the east coast of Shiuzuoka Prefecture's scenic Izu Peninsula. Here you will be greeted by two owls named Arashi and Musashi, and you can drop by in the early morning to join them for breakfast. The owls must share space with the café's collection of AFV (Armored Fighting Vehicle) models, however, with boxes for purchase and model-building space set aside right on the premises.