3 Top-of-the-Line Kokeshi Dolls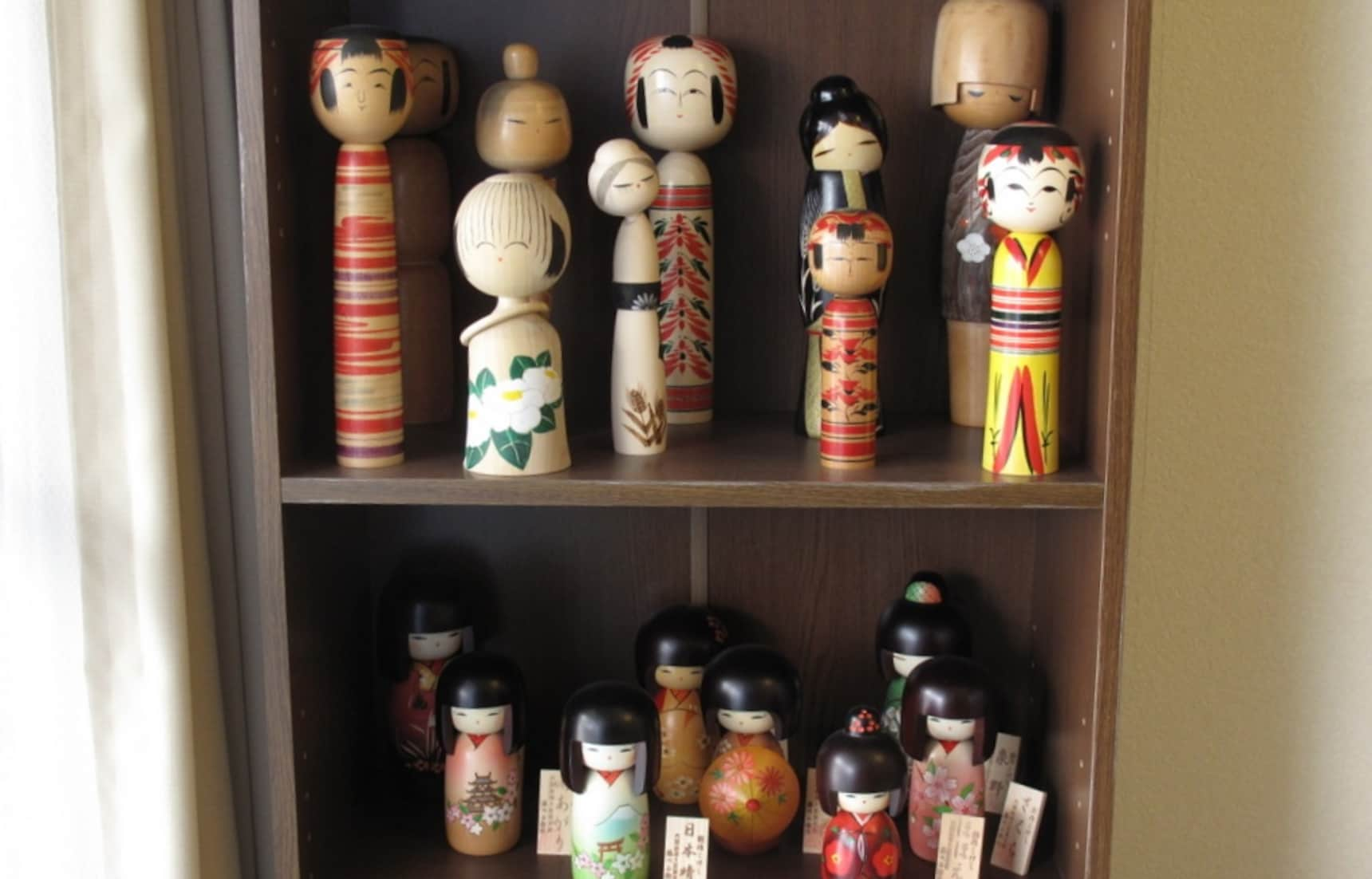 Kokeshi dolls started in the Tohoku region of Japan. In the 1950s, a new style called the sosaku kokeshi was developed. These two styles are now prevalent throughout Japan and can be found in many temples and gift shops, but there's also a third style unique to Tokyo that should be in your collection as well. Read on for more!
3. Traditional Kokeshi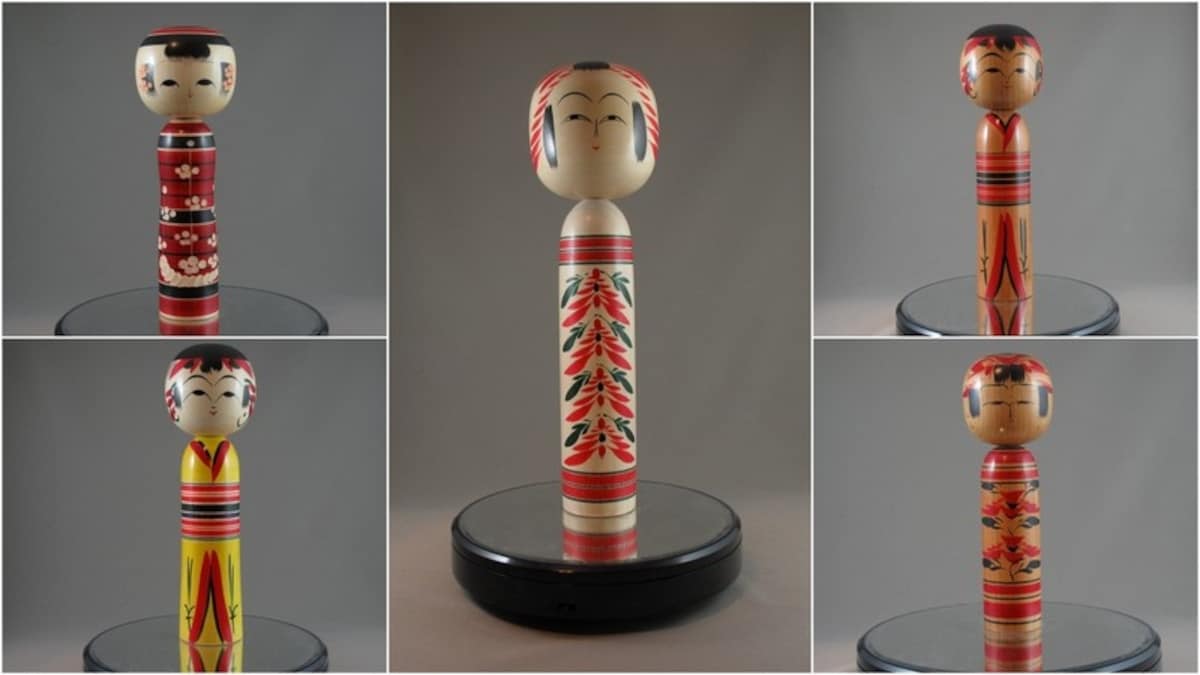 The Tohoku region is comprised of six prefectures—Akita, Aomori, Fukushima, Iwate, Miyagi and Yamagata—and is the birthplace of kokeshi dolls. Often sold at onsen (hot spring resorts), each prefecture developed its own style based on a long wooden rod for the body and an oversized head. The prefectures developed different ways to paint the dolls, as well as a different methods to assemble them, some carving out of a single piece of wood, some creating a joint as well.

The most famous of these is the Naruko style, popular in Miyagi Prefecture. The head and body are carved from two pieces of wood and the head is placed into the body without glue, creating a squeaking sound and a slight bobble.

The ones pictured above are hybrid styles of the 11 known types of traditional kokeshi.
2. Sosaku Kokeshi
In the 1950s, Usaburo Okamoto developed a new kokeshi construction method that allowed him to mass produce the dolls while still respecting the traditional ways. He set up a factory in Gunma Prefecture, where you can even visit the premises. The second floor is a museum that goes into depth about all the different elements of this modern style, while the first floor is a gift shop offering kokeshi and other wooden crafts, including toys and flatware.

You can also take a moment and relax with local tea, including either matsutake (a rare mushroom) tea or yuzu honey tea. Finally, they have tables where you can buy an unpainted doll and add your own decorations. They do provide watercolor paints instead of the fine lacquer they use themselves, but you can still make a fine doll. The staff are very patient and will even give some instructions or tips on how to achieve certain looks in your painting.

Generally, the Usaburo kokeshi factory uses two different types of wood, chestnut and keyaki, a Japanese Zelkova tree, and the dolls are made in three parts: the body, the face, and the hair. After assembly, the kokeshi are then placed on a stand and slowly hand-painted. At the factory you can see staff slowly adding each detail into the array of dolls, some adding nickel carving, some adding base coats, and some even adding the details you see above.

These sosaku kokeshi have become very popular and are sold throughout Japan. They come in many different styles and designs, but Usaburo is still the most famous kokeshi factory. But don't worry: Even in the Usaburo factory, you can still see other sosaku kokeshi made in Gunma.
1.Tokyo Kokeshi
Kuninobu Okura, the creator of the Tokyo kokeshi, moved to western Tokyo and created his own workshop in Hachioji. The workshop itself is full of wooden logs, with the back wall covered with white boxes of different sizes. Indeed, there's very little room for more than two visitors. A giant lathe sits in front of the door. Woodchips and sawdust provide a makeshift carpet. Clearly, he loves to make his dolls.

The workshop is about 15 minutes' walk from Hachioji station. It's easy enough to get there, but you may not see it when you arrive. It's a completely innocuous grey-blue building with piles of wood all around. However, Okura and his wife are very friendly and will invite people in. He says that the ring around the neck of each of his dolls is meant to symbolize happiness. It's inspiring to watch him carve the doll from a single block of wood, then jaw-dropping to see the ring materialize, as if by magic.
Once inside, Okura will make an unpainted doll specifically for you while you're in the shop. He'll start with a block of wood, attach it to the lathe, and three minutes later you'll have your own beautifully carved doll. In my case, he made two rings, as you can see in the picture.

Address: 2-11-12 Hommachi, Hachioji-shi, Tokyo