5 Hot Restaurants with Good Japanese Sake
1. Japanese Cuisine Sawaichi (澤いち, Roppongi)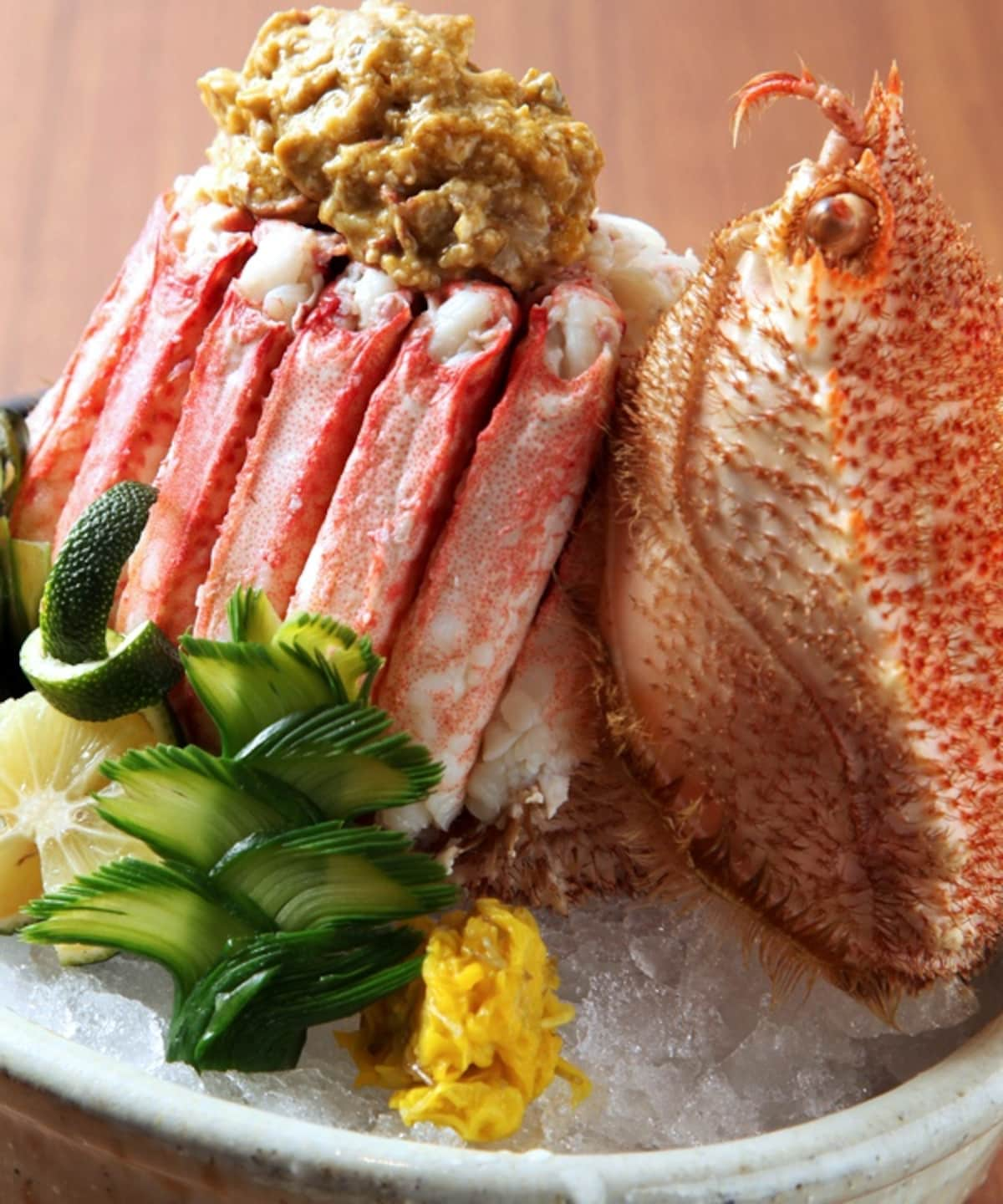 This kappo—a style of high-class restaurant where the chef and customers face each other across a counter—is located close to Roppongi Station, offering up shining examples of Japanese culinary art. The chef's recommended course is full of seafood sourced from across Japan.

Pocket Concierge offers a special course with a toast drink and three cups of sake to match with the chef's recommended dishes (¥32,000). Don't miss out on this excellent opportunity to enjoy fantastic Japanese fare! See below for details on the special course and reservations.
2. Shinbashi Ayumasa (新ばし 鮎正, Shinbashi)
This restaurant serves kaiseki courses made from the season's finest ingredients. The dishes consists of sweetfish during the summer season, and pufferfish and stingfish in the winter. For drinks, the owner recommends Kasen no Shizuku, a local sake from the Shimane region that goes perfectly with snow crab and pufferfish cuisine (¥22,500 to ¥40,000). The top-class daiginjo version of this sake from the local brewery in Shimane can be enjoyed exclusively at Ayumasa.
3. Japanese Cuisine Tagetsu (日本料理太月, Omotesando)
This Michelin-starred restaurant serves Japanese cuisine in a quiet residential area close to Omotesando Station. The warm, award-winning service from the husband-and-wife team makes this an excellent place to enjoy fastidiously prepared authentic Japanese dishes.

On offer with the food is exclusive sake sourced from Kanagawa's leading brewery, including some distributed only to a handful of select outlets (ask for Ryu!). Pocket Concierge also offers a course served with champagne (¥17,500 to ¥27,500).
4. Japanese Cuisine Seizan (日本料理晴山, Mita)
This two-star Michelin restaurant resides quietly in the basement of a building in a residential area near Azabu-Juban and Tamachi Stations. The chef makes lavish use of seasonal ingredients to create dishes that go beyond the traditional. The food is perfected with the flavor of Japanese dashi stock and seasonal ingredients—so it's no wonder it entices overseas regulars to come back again and again! Definitely a restaurant to visit at least once, Pocket Concierge offers a course meal with four pairing drinks for ¥30,000.
5. Jushu (壽修, Nishi-Azabu)
Located in a quiet residential area in Nishi-Azabu near Nogizaka and Omotesando Stations, this two-star Michelin restaurant allows diners to experience unique Kansai-style dishes using fresh vegetables and seafood from the owner's homeland Saga region.

The sake selection also centers around Saga-brewed bands, and diners can compare ten different kinds of Nabeshima sake, including rare offerings. With Pocket Concierge, guests can reserve a nine-dish omakase (chef's choice) course, making this the perfect opportunity for anyone to looking to experience various kinds of sake with their meal (¥16,500).