4 Tokyo Area Restaurants to Enjoy with Sakura
1. Teppanyaki Nakamura (鉄板焼 中むら, Iidabashi)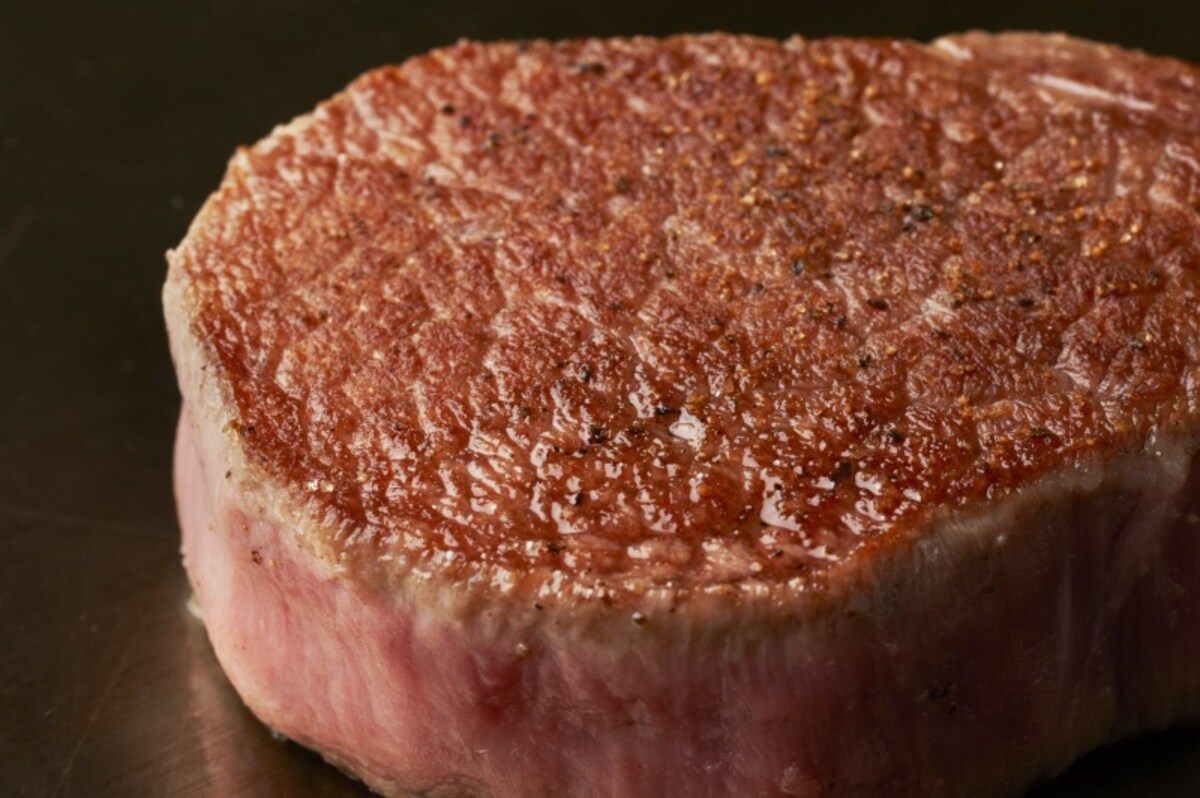 Running parallel to the train tracks west of Iidabashi Station, Sotobori Avenue is one of Tokyo's best spots for viewing cherry blossoms. If you cross Sotobori Avenue then go up Kagurazaka a little before turning left, you will find Teppanyaki Nakamura. Here, a chef trained at the restaurant of the Imperial Hotel (one of the best hotels in Japan) will grill up the best meat from all over Japan before your eyes. After your meal, you can take a stroll through Kagurazaka and the rows of cherry trees, which are stunning during the early spring.
2. Infusion (アンフュージョン, Sakura-shinmachi)
If you take a train from Shibuya down the Tokyu Den-en-toshi Line for about 15 minutes, you will arrive at Sakura-shinmachi Station. Here you can find a famous street lined with rows of cherry trees. Located just at the end of a shopping street, Infusion received a Bib Gourmand listing in the Michelin Guide Tokyo 2016.

Infusion is loved by locals living along the tracks, and despite being a high-quality restaurant, it is full of local color. The chef was trained in Japan and France, and wanted to enjoy dishes made from a fusion of Japanese and French ingredients.

The area is the birthplace of Sazae-san, one of the most well-known anime in Japan, and you can enjoy views of the cherry blossoms while also looking at Sazae-san art.
3. Chez Fleur Yokohama (シェ・フルール横濱, Yokohama)
Chez Fleur Yokohama is located about 10 minutes from Yokohama Station, down a road lined with rows of cherry trees. The restaurant is known for its Japanese-style French cuisine, where the food, although French, takes full advantage of Japanese ingredients and local vegetables. Additionally, the food is served in Japanese dishes and can be eaten with chopsticks. The chef was trained at Yokohama's famous Mutekiro before opening his own restaurant here.
4. Iwakamutsukari (イワカムツカリ, Ebisu)
With the Shibuya River flowing near the front of the restaurant and rows of cherry trees along Meiji Avenue, diners can enjoy a view of the cherry blossoms from this restaurant's windows during the sakura season.

Located in an old, reformed, traditional Japanese house, the restaurant has a retro atmosphere that allows you to enjoy an authentic Japanese dining experience. All the ingredients used in Iwakamutsukari's dishes are organic, which includes organically raised beef, pork and chicken, as well as pesticide-free or specially grown vegetables. The Hagoromo Shabu-shabu Pot courses (¥10,000-¥12,500) are highly recommended!