3 Great Nabe Restaurants to Wrap Up Winter
1. Kichisei (吉星, Ningyocho)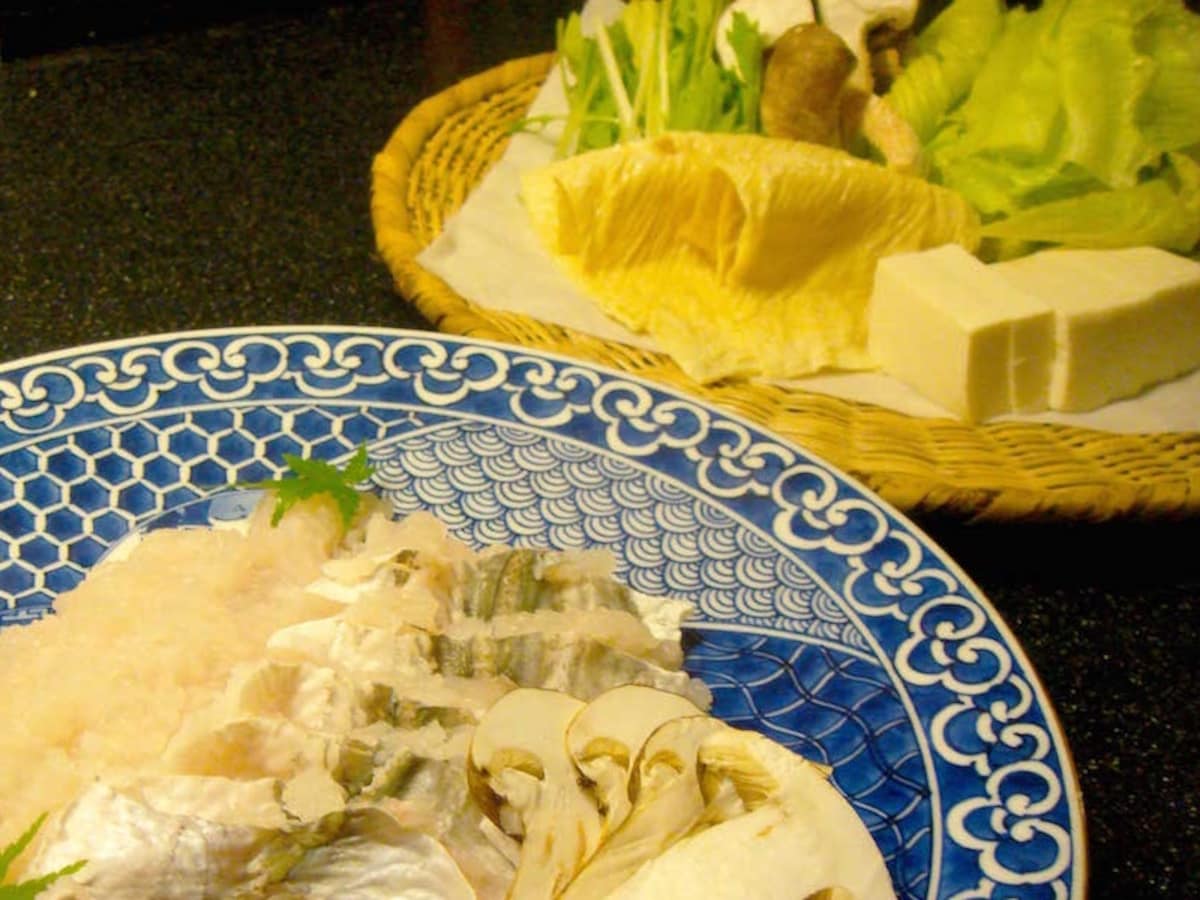 Located in Ningycho, an area overflowing with the refined charm of Toyko's Shitamachi historical center, this traditional Japanese kappo (upscale counter-style restaurant) was established more than 60 years ago. Both private dining rooms and counter seats are available.

The recommended winter-exclusive nabe is the fugu (pufferfish) course using the freshest ingredients. In addition to the nine- to 10-dish course, including fugu-chiri (fugu nabe) and zosui (risotto), you can choose to add deep-fried fugu and shirako as well (¥21,500 to ¥24,000).

Whatever other types of nabe you may have tried, fugu is the champion of them all. It's only available at Kichisei until the end of March, so you have to try it now! If you'd like a different adventure, the snow crab course also comes highly recommended (¥40,000)!
2. Musashino (武蔵野, Omotesando)
Known only to those in the know, this is the one and only restaurant serving soba-shabu. The masterpiece here is the shabu-shabu (dipping-style hot pot), with its special stock and seasonal meats such as duck, venison, wild boar and game, as well as vegetables and seasonal seafood. The soba served here will blow away any other soba restaurant, and makes a sensational way to round off your meal.

The owner boasts experience at a number of popular restaurants, and offers up a great selection of Japanese dishes (¥14,500). There's also an extensive sake line-up to go with your meal. With only 12 seats available, it's best to book early!
3. Iwakamutsukari (イワカムツカリ, Ebisu)
Located close to Ebisu Station, this restaurant is built into a 100-year-old Japanese house where you can enjoy the old-fashioned elegance of Japan. Savor original Japanese cuisine made from unique ingredients, premium organic vegetables and meat sourced from all over the country.

The must-have dish is "Hagoromo shabu-shabu," organic pork wrapped in colorful vegetables. Dip into the special sauce made from homemade iizake with plum flavor passed down for generations since the Edo Period (1603-1868). Pocket Concierge offers a special pairing course to go with the Hagoromo shabu-shabu (¥10,000 to ¥12,500), which is available throughout the year. You can try it out in winter, or why not enjoy the course with cherry blossoms in view in early spring?