5 Great Snow Getaways from Nagoya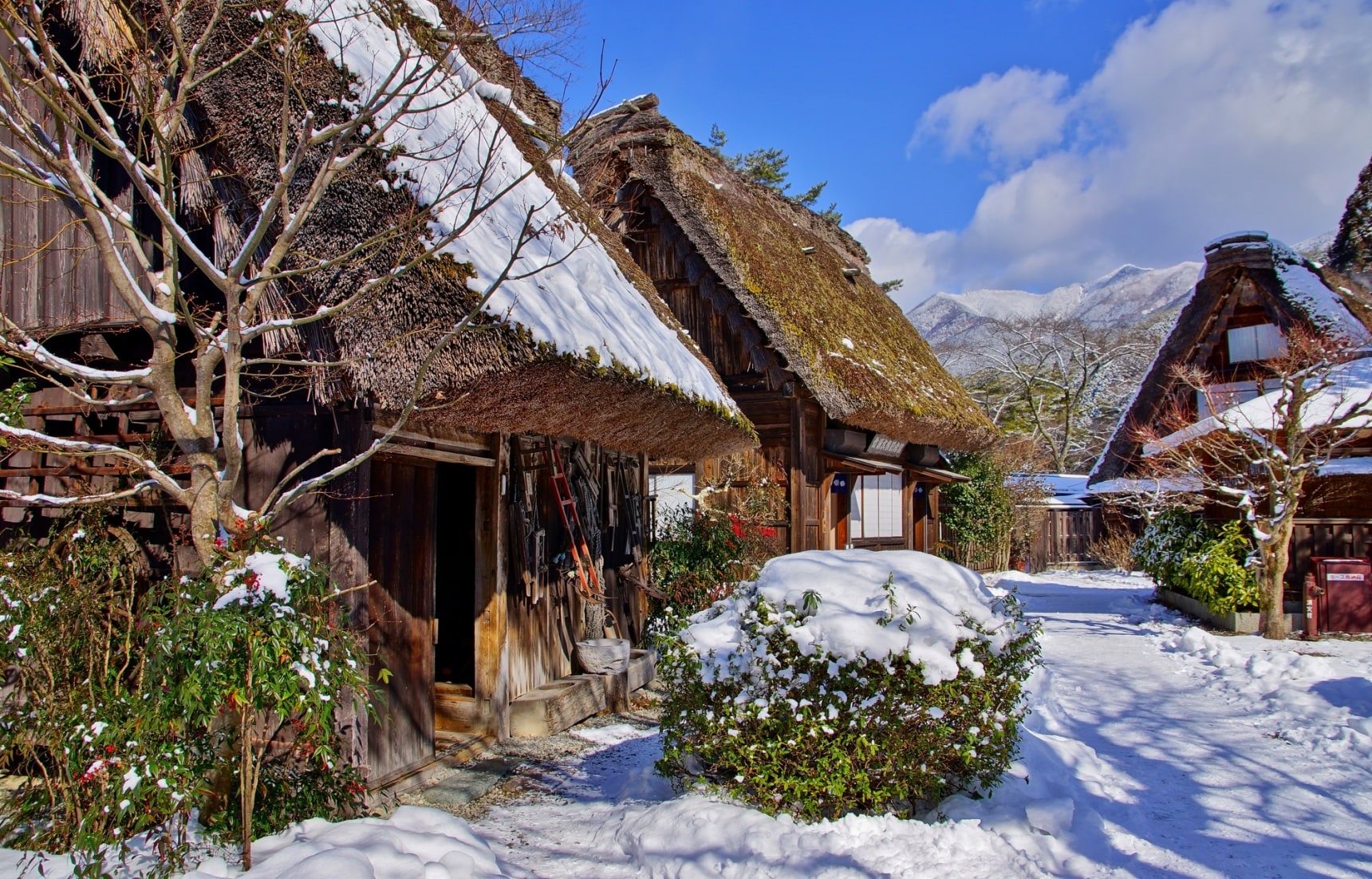 Nagoya is Japan's fourth-largest city and is located in the heart of Japan in the Chubu region. It's a gateway to the spectacular Japan Alps and the mountains of Nagano and Gifu, which are famous worldwide for their snow, ski resorts and hot springs, or onsen. The following are some of the best snow getaways from Nagoya!
5. Gero Onsen (Gifu)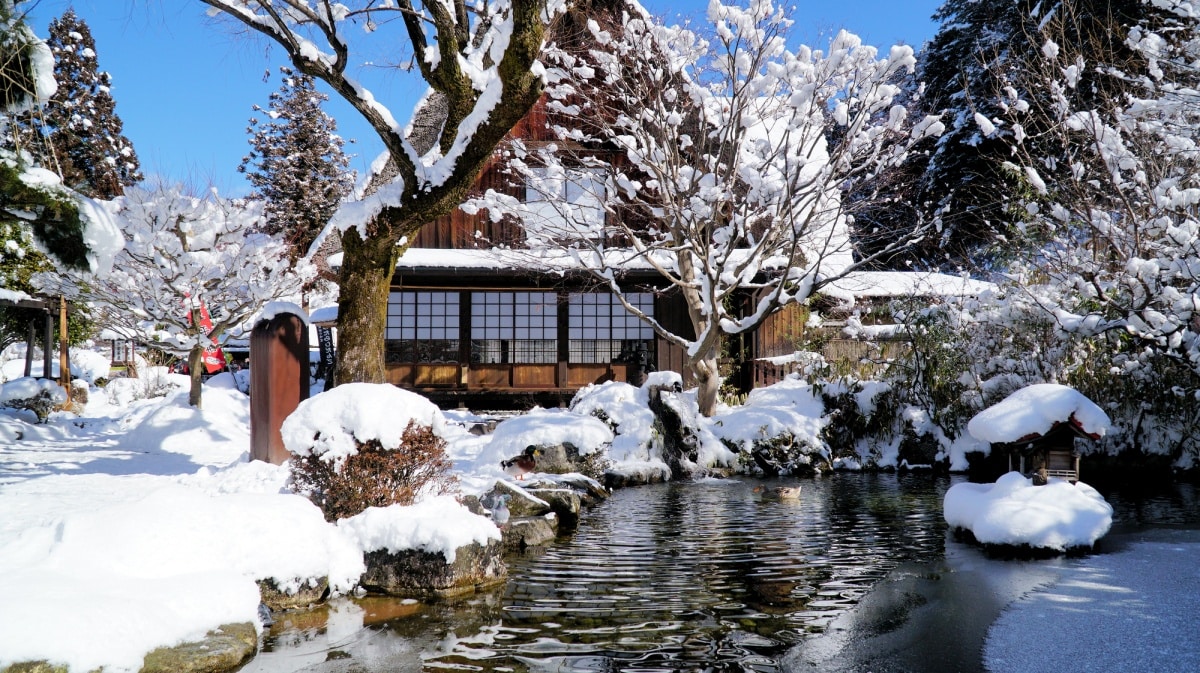 Gero Onsen is one of Japan's three most famous hot springs (known as the Nihon Sanmeisen) and is located in the beautiful mountains of Gifu Prefecture. The picturesque onsen town is easily accessible from Nagoya via the Hida Wide View Express Train and offers relaxing hot springs along with a traditional-style village (gassho-mura) with thatched-roof houses that look stunning when covered in snow.
4. Meiho Ski Resort (Gifu)
The Meiho Ski Resort is located close to the historic riverside town of Gujo Hachiman in Gifu Prefecture. This winter playground is ideal for skiers and snowboarders of all levels and experience. There are four main ski areas with 12 courses, including 5 kilometers (3 miles) of downhill courses. You can enjoy skiing or snowboarding all day followed by the great pleasure of soaking in the local hot springs to soothe tired muscles at the end of the day!
3. Nozawa Onsen Snow Resort (Nagano)
Nozawa Onsen is a charming traditional hot spring village that offers great skiing and snowboarding along with amazing onsen. Located in the Shimotakai District of Nagano Prefecture about an hour's drive from Nagano City, it presents a great variety of terrain with soft powder snow that's hard to beat anywhere else in Japan. The views are also breathtaking, and on a clear day you can even see the Northern Japan Alps and the Sea of Japan.
2. Snow Monkeys of Jigokudani (Nagano)
One of the most popular winter activities in Japan is visiting Jigokudani Yaen-Koen to see the cute snow monkeys bathing in natural hot springs. Located in Yamano-uchi, Nagano Prefecture, the area is famous for its large population of wild Japanese macaques, commonly called snow monkeys.
The monkeys come down from their natural habitat in the forests of Jigokudani Valley to soak in the hot springs to keep warm. The best time to see the snow monkeys is in the winter months from December to March.
1. Shirakawa-go (Gifu)
Shirakawa-go is a collection of villages in the rugged mountains of Gifu Prefecture famous for their gassho-zukuri houses with thatched roofs resembling hands in prayer. It's beautiful all year round, but really takes the beauty to the next level in winter when all covered in snow. To up the ante, on a few select Saturdays and Sundays in January and February the area puts on a stunning winter illumination show: the village is lit by spotlights that illuminate the snow-covered thatched roofs, creating a picturesque winter wonderland straight out of a fairy tale.