The Hidden Snacks of Japan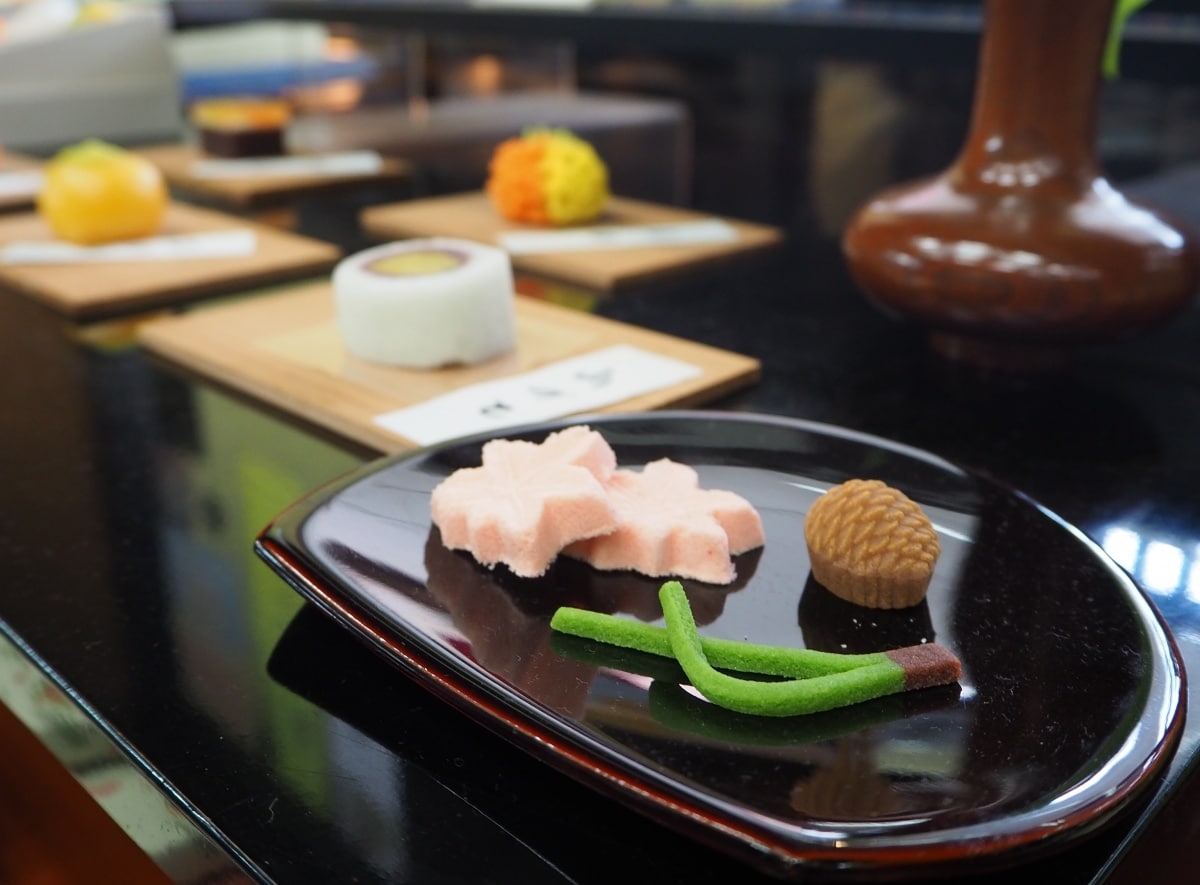 Complementing a thriving cuisine culture, the popularity of unique regional snacks and desserts grows every year. From the tip of Hokkaido to the bottom islands of Okinawa, Japan brims with hidden treats waiting to be tasted by the adventurous gourmand!

To help uncover these off-road delights, we'll introduce a selection of winners at the Japan Regional Snack Rankings. Every year, dozens of countryside pâtissiers, chocolatiers, and kashiya exhibit their best creations hoping to be crowned #1! The journey to discover Japan's most elusive snacks starts here!
Panda Yaki (Yahiko, Niigata)
The winner of the first ever Japan Regional Snack Rankings, Panda Yaki took off on Japanese twitter before finally being given the official recognition it deserved! Made and served in the ancient shrine town of Yahiko in Niigata Prefecture, Panda Yaki is a bite-sized lump of satisfyingly squishy pastry filled with either custard, anko beans, or locally-grown sweet edamame paste. Lightly baked into an adorable panda shape, it's almost too cute to eat!

Where to Eat: Panda Yaki can be found at Bunsuido Kashiho (分水堂菓子舗) on the main street of Yahiko, Niigata (弥彦村).
Ishidatami Chocolate (Unzen, Nagasaki)
The Ishidatami Chocolate is an action-packed block of chocolatey goodness tucked away in the city of Unzen, roughly 40km east of Nagasaki City.

Based upon the image of Nagasaki's iconic stone paths and walls, this aesthetically-pleasing brick-shaped cake boasts a whopping 8 individual layers of chocolate, sponge, cream, and cacao! Coated in a thick layer of authentic Belgium chocolate, the heavenly creation is designed to satisfy even the biggest sweet tooths! It rightfully earned first place at the Snack Rankings in 2013.

Where to Eat: The Ishidatami Chocolate is served at Neoclassic Clover (ネオクラシッククローバー) in Unzen City (雲仙市). There are also outlets in Isahaya City and Nagasaki City, all of which are in Nagasaki Prefecture.
Chu Chu Jelly (Matsuyama, Ehime)
The city of Matsuyama, located in the lush Ehime Prefecture on the secluded Shikoku Island, is renowned for succulent mikan Japanese mandarin. Naturally, the city's award-winning Chu Chu Jelly is a mikan-based jelly drink that packs a punch of citrusy goodness without the mess! Each pack is crammed with the juice of 12 whole mikan, and the handy plastic sipping pack makes it an easy pick-me-up for busy sightseers on the go. Chu Chu Jelly was ranked #1 in the 2011 Snack Rankings.

Where to Eat: Chu Chu Jelly is produced by Tanabe Seika (田那部青果), whose products are sold in shops within Ehime Prefecture (愛媛県) and select outlets across Japan. More information can be found here (Japanese): https://www.e-mikan.co.jp/user_data/sale
Okinawa Nama Cornet (Ginowan, Okinawa)
For the uninitiated, a cornet is a curly cone of chocolate-filled pastry invented and beloved in Japan. Often viewed as a thrifty pick-me-up favored by school children, an Okinawan bakery has spiced it up with premium ingredients and a colorful flair!

The Okinawa Nama Cornet is made by encasing generous helpings of exquisite fresh cream blended with Okinawan ingredients into a tube of lightly-baked, hand-made pie pastry. Each flavor highlights a unique Okinawan specialty, such as the juicy mango of Miyakojima or caramel from Yukishio salt. With over 20 different varieties, one is never enough! While a little small, the lavish helpings of melt-in-your-mouth cream complimented by the soft crunch of the pastry culminates in an extremely satisfying bite! The Okinawa Nama Cornet was ranked #1 in 2019.

Where to Eat: You can feast on these delightful creations at Cornet and Sandwich Shop PiPPi (コルネとサンドのお店pippi), located in Ginowan City (宜野湾市), a 30-minute drive from Naha Airport.
Jersey Cattle Milk Brulée (Kochi City, Kochi)
Yukigamine Ranch, on the outskirts of Kochi City in Shikoku, lovingly provides their cows with spacious and lush grazing grounds. The excess milk, which is naturally some of the best in Japan, is used to create MowMow Farm's extravagant melt-in-your-mouth Ice Brulée range, which boasts tantalizing flavors such as raspberry and chestnut!

The farm's pride and joy is the Jersey Cattle Milk Brulée, which smashed the competition at the 2012 Regional Snack Rankings to become #1. With unwavering quality and consideration for livestock, perhaps no other treat has earned its ranking as much as this!

Where to Eat: MowMow Farm is a wholesaler, so their products, including the Ice Brulée, are distributed to numerous shops across Shikoku. Check their online store for details (Japanese): https://sweets-corp.com/all-item/
Karinto Manju (Yokosuka, Kanagawa)
You don't need to travel all over Japan to find rare snacks! Nestled near the shoreline of the port town of Yokosuka, just an hour's train ride from Tokyo, are the enticing enigma known as Karinto Manju. A distinctive jet black, these treats combine karinto, a traditional bite-sized Japanese snack of brown sugar and flour, and manju, a round confection usually filled with sweet bean paste enclosed by a cake-like skin.

The resulting Karinto Manju has a slightly crunchy outer layer complemented by a moist and luscious inner filling. Designed to resemble the cannonballs of the black ships that arrived around Yokosuka and forced Japan to end its period of isolation, these cute balls carry a surprisingly heavy historical weight! Karinto Manju was ranked #1 in the 2014 Rankings.

Where to Eat: These tasty little numbers are sold at Wagashi Izumiya (和菓子司いづみや), who boast several stores across Yokosuka, Kanagawa (横須賀市). Their main outlet is an 18-minute walk from Shioiri Station, near the Yokosuka US Naval Base.
If your time in Japan lines up with the Japan Regional Snack Rankings (ニッポン全国ご当地おやつランキング), which are generally held in Ikebukuro's Sunshine City, the dozens of stalls and exhibitions allow you to sample the country's snack culture without ever leaving Tokyo! Dates are subject to change, so check the official website (Japanese) in advance to see when the next rankings will be held: https://www.all-nippon.jp/

Many of these snacks can also be ordered online and sent anywhere in Japan, so there's no missing out! Happy snacking!