Best Happoshu 'Near Beers' in Japan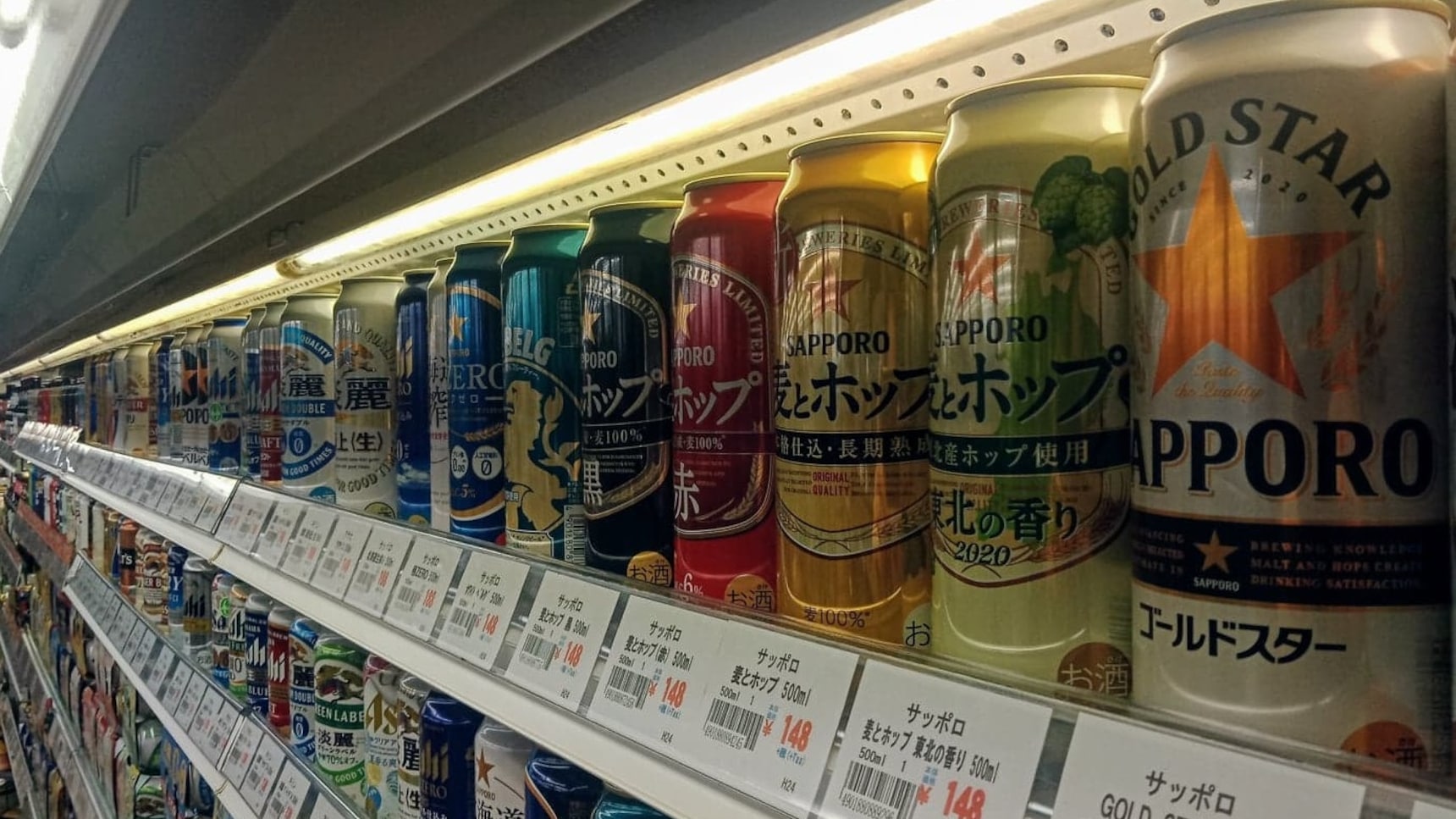 What is Happoshu?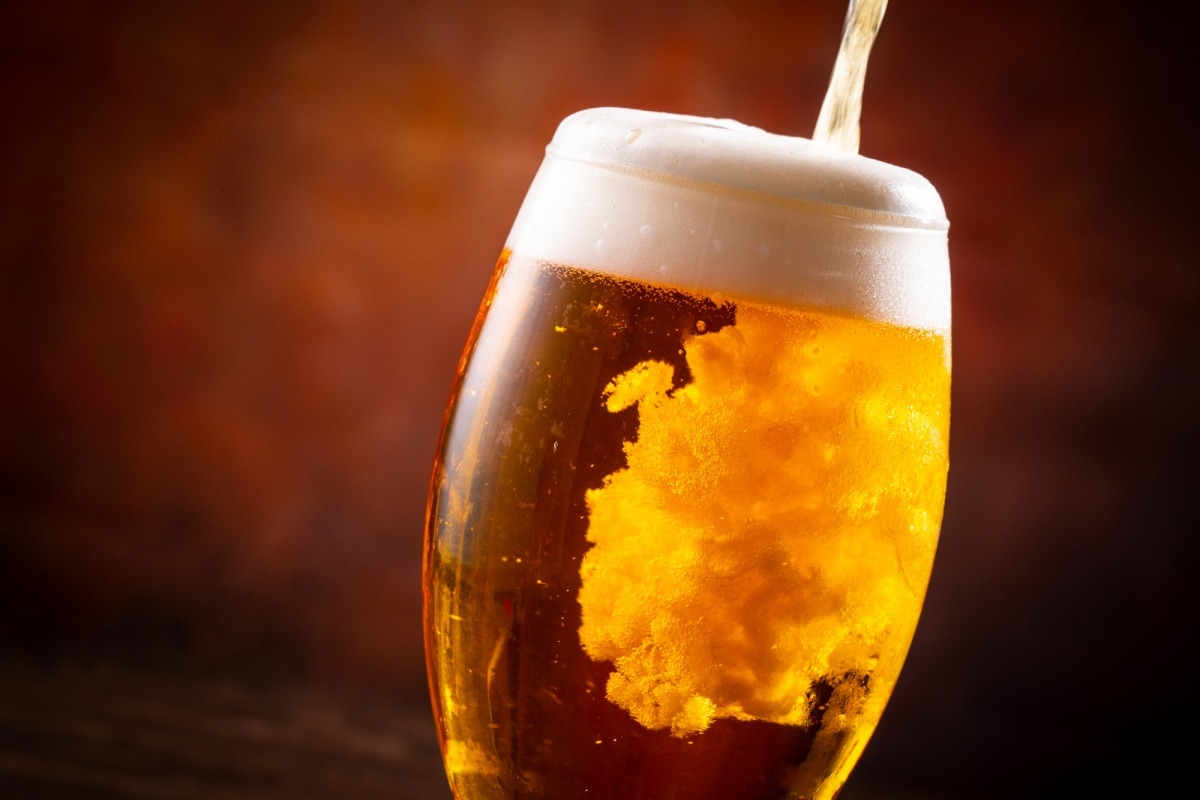 To understand what happoshu (発泡酒) is, we first have to go back to Japan's Beer Tax Law. Introduced in 1901, the law required breweries meet certain production volume requirements in order to obtain a brewing license. That production volume was eventually raised to 1,800 kiloliters, which had a couple of different effects—companies that were already relatively successful, like Asahi and Kirin, were able to increase their production, while would-be small-scale enterprises that couldn't meet the minimum production volume disappeared. The same tax system eventually required that for a drink to actually be categorized as beer, it had to be made with at least 67 percent malt. This led to the creation of happoshu, a cheaper, beer-like malt beverage that doesn't meet the 67 percent malt requirement. It is made with various ingredients, including malt, barley, wheat, sugar, hops, rice, extracts, and more. Each company make their own unique brews to try to imitate beer. Many also offer "healthier" alternatives to beer, such as low-calorie or low-sugar beverages.
Between shrinking budgets and 2019's increased consumption tax, there's perhaps no better time to try out these thrifty little cans. If you're cutting back on expenses, or just looking to to enjoy a drink on the cheap, happoshu might just be the tasty brew for you!
Sapporo Gold Star
One of Sapporo's newest additions, Gold Star is made using much of the same ingredients as their standard brews. Blending the malt from their renowned Black Label beer and the hops from their premium Yebisu range, the resulting brew is quite high quality. While some happoshu have a sickly-sweet heaviness that leave many swearing to never touch another, Gold Star instead gives off a simple, yet pleasant, typical bitter beer taste. Multiple cans of this medium-bodied number can be enjoyed in a night without regret!

Ingredients: malt, hops, barley, grain spirits
Alcohol: 5%
Price (350ml can, pre-tax): ¥108~
Sapporo White Belg
Sapporo's stylish happoshu version of the fruity European wheat beer hits your palate with delicious citrus and floral notes. It is quite intense, which can subject you to flavor fatigue upon multiple cans, but one is excellent of an evening! Drinking it in a beer glass further brings out a refreshing aroma worthy of savoring. If you're after something with a different flavor profile, this might be your best bet.

Ingredients: malted barley, malted wheat, hops, barley, coriander seed, orange peel, grain spirits
Alcohol: 5%
Price (350ml can, pre-tax): ¥108~
Asahi Honnama Draft
Asahi's Honnama Draft gives off a cheap yet drinkable beer vibe similar to bottom-shelf American brews. A great choice to buy in bulk for parties, pouring it into a cup makes it almost like the real thing. Its taste is a balance of bitter, wheat-like grains with a little sweetness, but without the too-sweet taste of some happoshu. Interestingly, this particular brew is slightly more expensive than others on the list, which might make it hard to pick up over alternatives on the list.

Ingredients: malt, hops, barley, barley extract, rice, corn, starch, sweeteners
Alcohol: 5.5%
Price (350ml can, pre-tax): ¥138~
Sapporo Wheat & Hops (Red)
Sapporo continues its trend of premium happoshu with this faux amber-ale served in an eye-catching bright red can. From the first sip, it's clear that careful brewing and experimentation went into developing this pleasant full-bodied number. The bitterness of the extra hops leads to a balanced and satisfying drinking experience. The 6% ABV means that it has a slightly higher kick than some of its competitors, which might be a factor when measuring bang for your buck!

Ingredients: malt, hops, barley, spirits distilled from barley
Alcohol: 6%
Price (350ml can, pre-tax): ¥108~
Suntory Blue
While Suntory have offered up numerous dodgy happoshu in the past, all is forgiven with Suntory Blue! Its elegant can and use of genuine ale yeast promises great things, and it delivers! With a refreshing aroma, full-bodied flavor and pleasantly bitter aftertaste, it seems Suntory have cracked the formula to create the most genuinely delicious and beer-like happoshu in Japan! A great deal considering its diminutive price tag.

Ingredients: malt, hops, sweeteners, grain spirits
Alcohol: 5%
Price (350ml can, pre-tax): ¥105~