3 Magical Ghibli Hikes
Hayao Miyazaki's animation has touched the hearts of old and young time and time again. The films produced by his incomparable Studio Ghibli often depict beautiful countryside scenes, some of which were inspired by real hills and mountains in Japan. Below are our top three picks of hiking locations that inspired Miyazaki's masterful brush.
3. My Neighbor Totoro: Sayama Hills (Tokyo)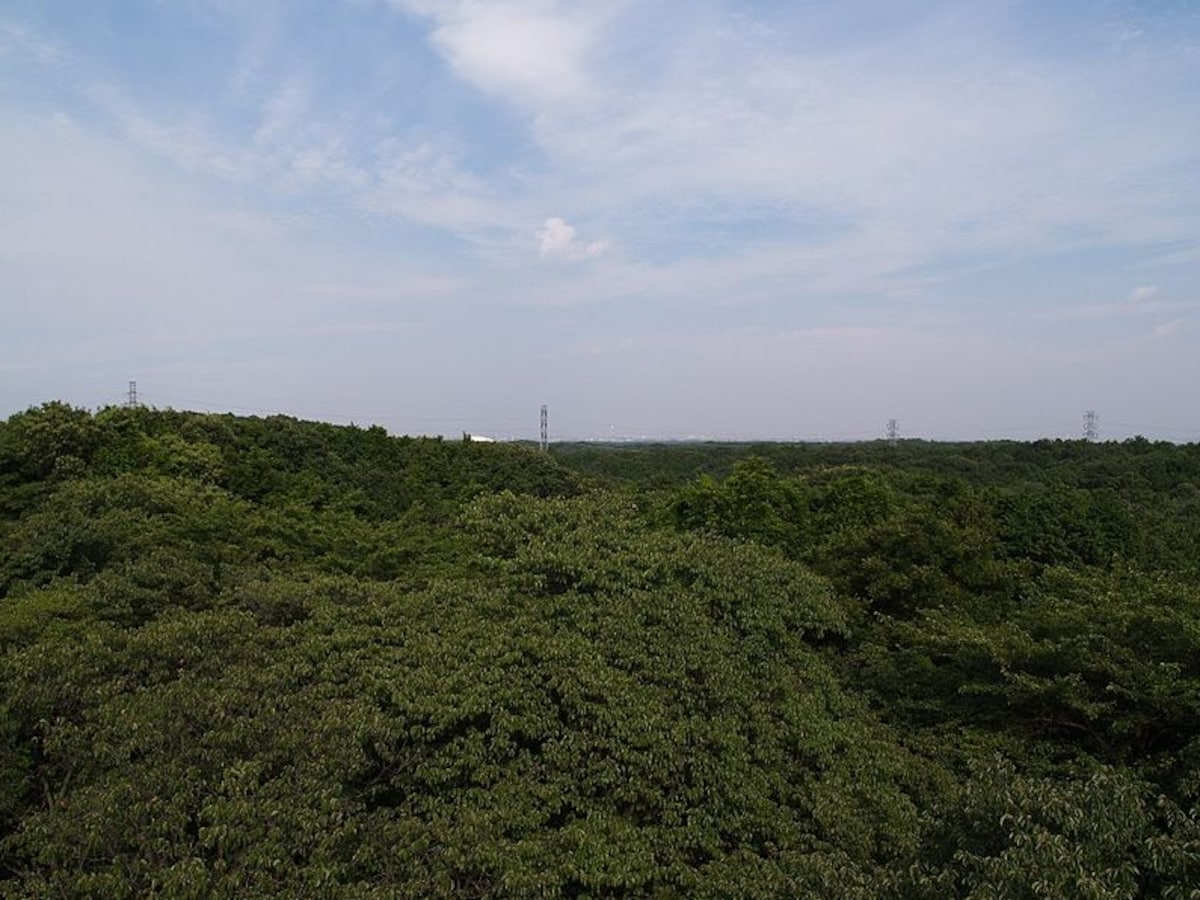 No matter where you go in Japan, you'll see merchandise from My Neighbor Totoro. Even though the film was released in 1988. it's still watched by children of all ages today.

The nature scenes in the movie weave in and out of mountains and hills and into farmland. For the location, Miyazaki was inspired by the Sayama Hills, an oasis of green in northwestern Tokyo that extends across Sayama Park, Hachikokuyama Park, Higashiyamato Park and Noyamakita-Rokudoyama Park, reaching right up to the border with Saitama Prefecture.

The Sayama Hills are open year round, accessible by train from central Tokyo via the various Seibu Lines or by taking a bus from the Chuo Line. They can be a particularly fun day trip with kids!
2. Ponyo: Setonaikai National Park (Western Japan/Shikoku)
The Seto Inland Sea, or Setonaikai, lies between Shikoku and mainland Japan. The Setonaikai National Park encompasses parts of ten prefectures in the area, including roughly 3,000 islands, among them Hiroshima's iconic Miyajima Island.

2008's Ponyo is set in a delightfully detailed coastal town based on the port Tomonoura, Hiroshima Prefecture, which is located within the park, roughly at the center of the inland sea. Tomonoura itself is a nationally designated Place of Scenic Beauty, known for its picturesque port, lighthouse, temples and islands.

In 1711, Korean envoy I-pan-on remarked that the view from Tomonoura's Taichoro Guesthouse was "the most beautiful view in Japan"—or, depending on whom you ask, "the greatest view in Asia."

To get further out into nature, take a five-minute boat ride to Sensui Island, where there are hiking courses varying in length from 20 to 60 minutes, with great sunset views of the port. If you want to stay longer, you'll also find a campsite and two traditional Japanese inns right on the island.
1. Princess Mononoke: Yakushima Island (Kagoshima)
Yakushima Island is located in Kagoshima Prefecture and is part of a cluster of islands called the Osumi Islands. The humid and subtropical ancient forests of Yakushima have been a natural World Heritage Site since 1993, and formed a natural inspiration for 1997's Princess Mononoke. After hiking through Yakushima, you'll even more deeply appreciate the film's theme of protecting nature from mankind's insatiable consumption of natural resources.

There are many ways to access the island. We encourage you to do a bit of research before venturing out, as there are a number of hiking trails for different skill levels, ranging from thirty-minute quickies to multi-day treks into the mountains, and the appropriate preparation and care must be taken. The most popular hike to Jomon Sugi is 22 kilometers (14 miles) round-trip, and can take anywhere from one to two days.