How Japanese Pearls Are Processed
There is a road in Kobe nicknamed Pearl Street, where some 200 companies process, sort, and string the pearls brought in from Japan's three major areas of pearl production (Tsushima in Nagasaki, Uwajima in Shikoku and Ago Bay in Mie). The ropes are batched and sold in lots, then sent out into the world from Kobe Port.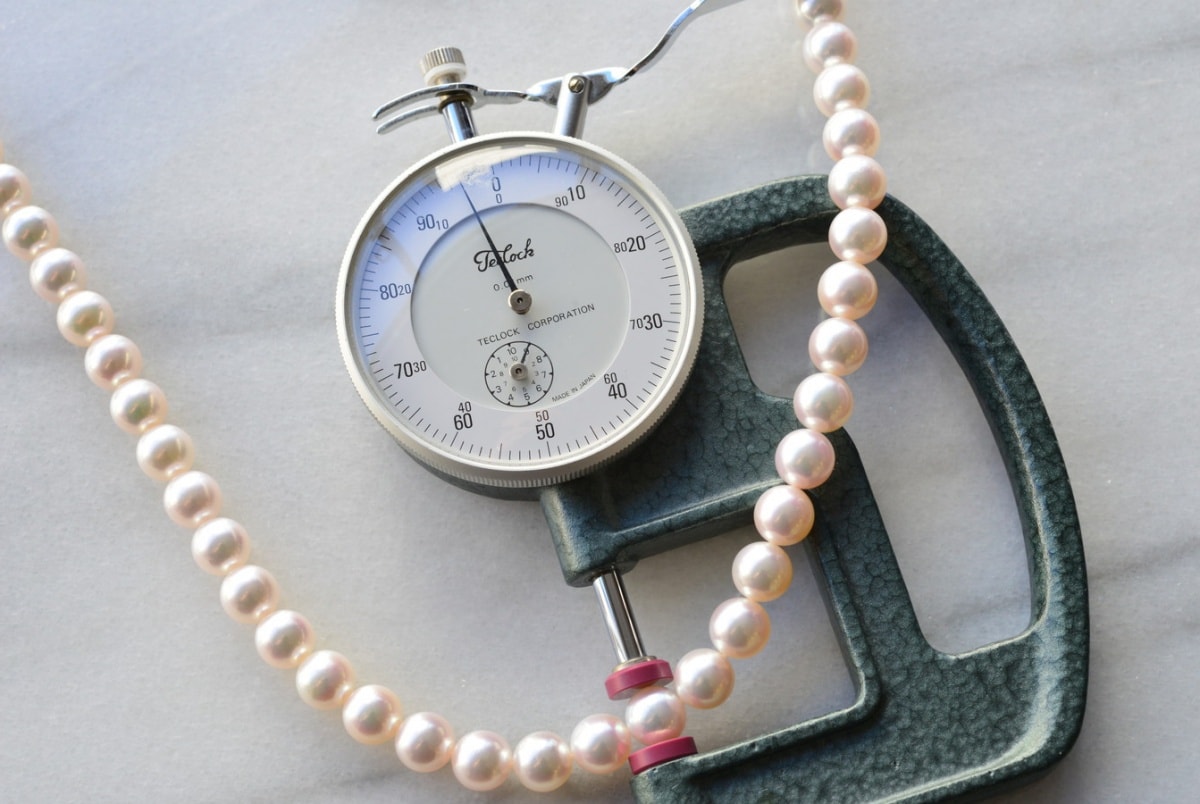 All processing of Akoya pearls—which originate in Nagasaki—is done in Kobe. Yellowing is removed to improve the natural shine, any blemishes are treated, and a final polish is given. Years of training and practice turn each tiny orb into a thing of beauty.

Finally, the pearls are ranked by eye. They are sorted in front of a north-facing window, where the low-angled natural light reveals any scratches as well as shape and color irregularities. Artisans with a practiced eye recognize flaws as slight as a tenth of a millimeter.
A pearl's value is determined after the many steps of post-harvest processing are completed. In the natural world, of course, there is no rank to be assigned to layers of nacre enveloping a kernel of shell. Through repeated sorting and polishing treatments, the pearls' inherent luster and beauty are enhanced—fulfillment of work that began in the ocean several years previously.

While the softly lustrous pink and perfect spherical form of the finest Akoya pearls are a standard that will never change, there is great beauty in the white, blue, gold and black colors, as well as in the non-spherical baroque specimens.

Whether pink or blue, black or cream, each individual orb is a point of light in a tale that whispers quietly of the sea's diverse riches. Listen closely, and another story is sure to begin.