The Hand-Dyeing Specialists of Sumida-ku
In the olden days, fabric was dyed over fire in iron vats, the cloth and dye bath churned by hand. While today's factories are equipped with paddle-dyeing machines, the only difference is that the agitation once done by hand is now performed by rotating blades. The overall process, starting with the blending of the pigments, remains very hands-on.
Kawai Dyeing Works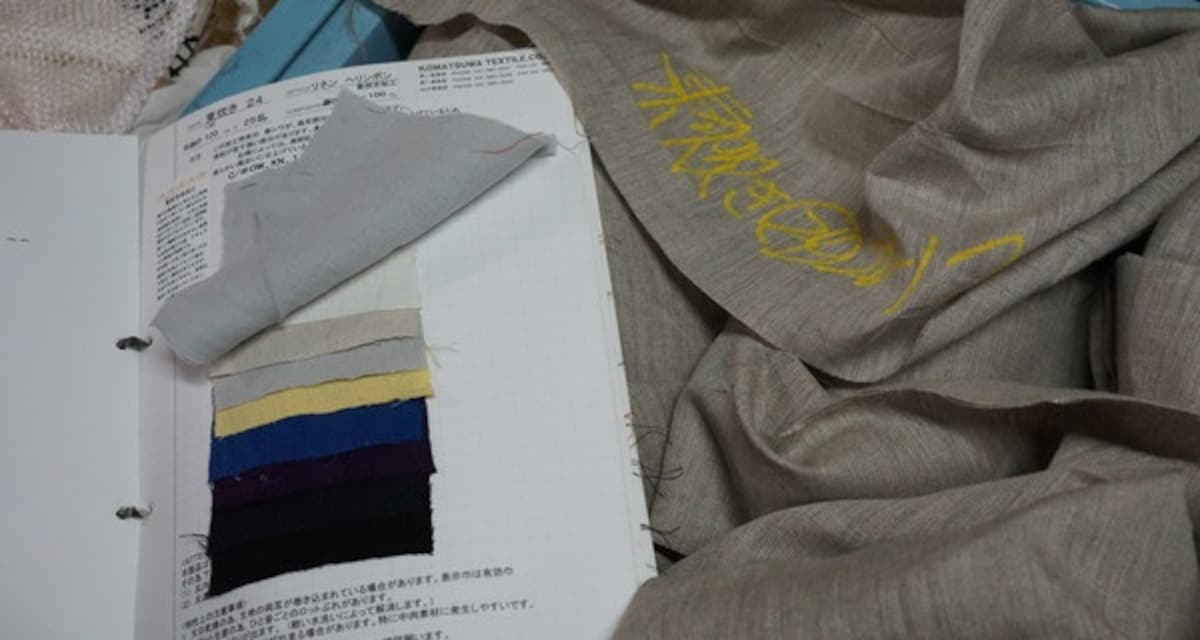 Kawai Dyeing Works uses a proprietary dyeing technique called azumadaki that can give soft appeal to even the coarsest of linen fabrics, yielding a look that no machine can match. The adjustments required for different materials and types of weave are far too complex and delicate to be processed by machine; what's more, most continuous dyeing machines are designed for bolts of 500 meters or longer.

Kawai's method introduces cloth to the dyeing vats in lengths of 100 to 200 meters, making small-batch orders possible. Dyeing a 1,000-meter bolt of fabric requires the process to be repeated at least five times, but the company has successfully applied this technique to as many as 71 different kinds of fabrics and weaves.
Kuronuma Dyeing
Kuronuma Dyeing receives a steady stream of requests for its silk-screened customized hoodies, T-shirts and other apparel, turning around nonstop orders for as few as 10 to several hundred. Each item is hand-printed, even for designs requiring as many as 10 different pigments. The shop is also adept at designs that combine print and dye methods in a single piece of clothing.
Uchida Dyeing Works
Uchida Dyeing Works specializes in gradation dyeing. Batches of 30 to 40 articles at a time are suspended over the dye bath and repeatedly dipped to varying degrees to yield a delicate, seamless effect. At times the articles may even be turned upside-down. It's harder than it sounds—only three dyers in the shop have mastered the technique. The colors flow naturally, one shade blending into the next in a way that no machine can achieve.

These three shops, in collaboration with the Tokyo Textile Dyeing and Printing Cooperative, have united their respective areas of expertise to launch a new Tokyo brand of hand-dyed textiles under the "some-zome" name.