Top 7 Reasons to Visit Aomori Prefecture
4. A Relaxing Soak at Tsuta Onsen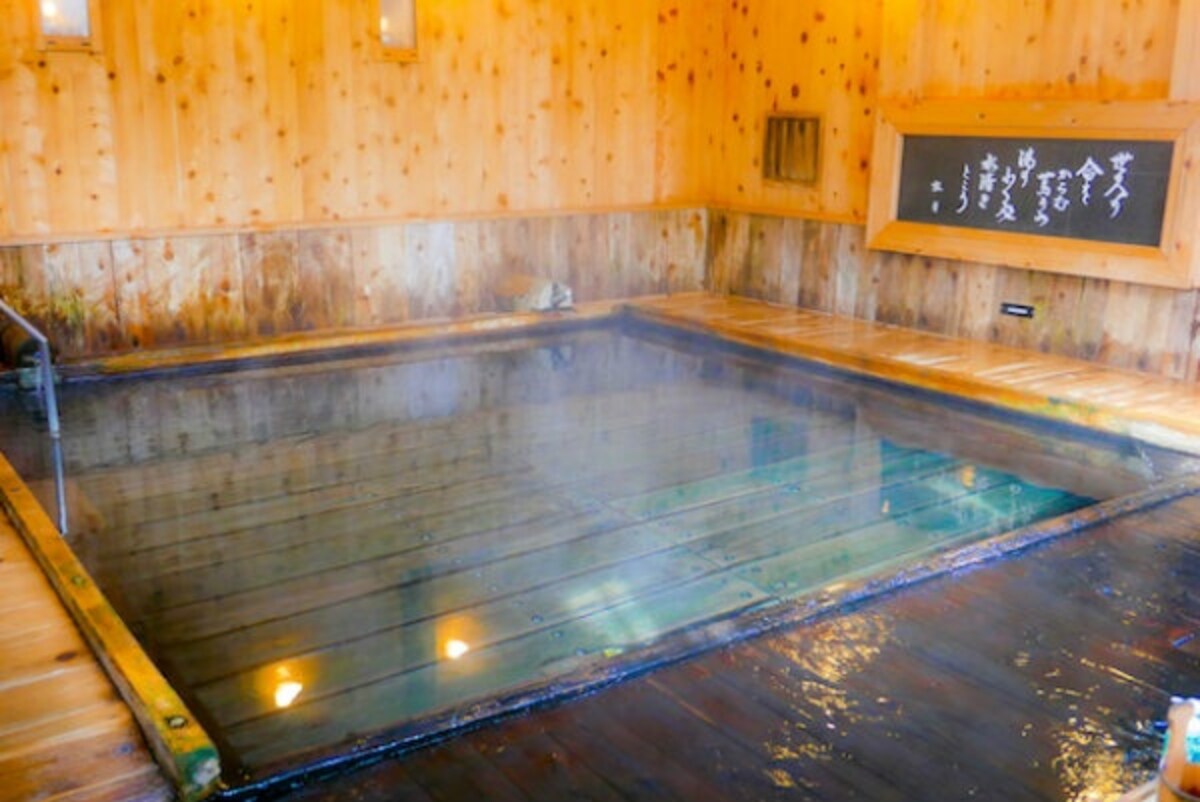 Tsuta Onsen truly is one of Aomori's hidden gems. Nestled in a mountainside and surrounded by a forest of virgin beech trees, the rustic inn here has over 100 years of history behind it, while the hot spring itself dates back 1,000 years. Tsuta Onsen is one of the rare spots in Japan where you can bathe directly on top of the water source and enjoy the hot water gently bubbling out from the wooden slats on the ground underneath you.

Guests can pop by for a dip in the onsen and a walk around the nearby trails, or enjoy an overnight stay in one of their beautifully appointed rooms. A night here will have you feeling like you've been whisked away to a bygone era, hidden away from the world in your own secret haven.
3. A Luxury Stay at Hoshino Resorts Oirase Keiryu Hotel
The Hoshino Resorts hotel chain is well known for offering high-class accommodation at top getaway spots around the country, and in Aomori, their hotel is the only place where guests can stay right next to the Oirase Keiryu stream. It's a stunning hotel complex with beautiful public baths and common areas, and an amazing interior that features high ceilings and an enormous central wood fire. The Japanese-style rooms overlooking the river make you feel like you're sleeping in nature, with all modern conveniences on hand, including an electric leg massager to rest your legs after an afternoon of cycling.

At night, guests can dine on an apple-themed buffet that's a delight for the senses. Aomori's prized apples are the star of the show here, with most of the food options featuring the fruit as a key ingredient, and lots of adorable apple decorations are presented beautifully on the tables. From freshly squeezed apple juice to apple-flavored stews and curries, there's a huge selection to choose from, and everyone manages to make room for the apple pie and ice cream dessert set, served to order on a delightful little wooden board at the end of the meal.
2. Food Made by the Locals for the Locals
One of the best things about traveling to rural areas in Japan is the chance to live like the locals and experience their generous hospitality. Next to Aomori's famous Lake Towada you'll find Towadaya, which serves up delicious set meals from their humble kitchen, using local ingredients like freshly caught trout from the lake. This is one of those secret spots you won't find in any of the travel guides, and the family who runs the little eatery will make you feel instantly at home with their laid-back, homely atmosphere.
1. Bike Riding by the Oirase Mountain Stream
With an overall length of about 14 kilometres (8.7 miles), Oirase Stream is an amazingly clear stretch of water surrounded by a beautiful forest of white cedar, Japanese beech and maple trees. It's a wonderful place to take a stroll in the crisp, fresh mountain air, with a walking path beside the stream that's incredibly popular with tourists.

What many visitors don't know, however, is that the five-hour walking trip can be enjoyed in a much shorter time by renting a bicycle from the Ishigedo rest area, the Oirase Stream Museum or the Nenokura Eki JR bus stop along the way. Visitors can choose from regular bicycles (¥1,000 [US$8.83] for four hours) or electric bicycles (¥1,500 for four hours), which can be dropped off at any of the three rental points.

So there you have it, seven reasons why you should visit Aomori Prefecture. If you're looking to escape the tourists and experience Japan like a true local, the main island's northernmost prefecture is a great destination for a weekend away from Tokyo. You'll meet friendly people, explore natural scenery, and create memorable moments that will stay with you long after you've returned home. And if you like apples, there's plenty of them to go around too.