Hands-On Fun Along the Shoryudo Dragon Route
After experiencing the unforgettable Ukiyo-e Route of the Shoryudo (Rising Dragon Road), we made our way up north to learn all about the fantastic treasures of Chubu, Japan's central region.
Shirakawa-go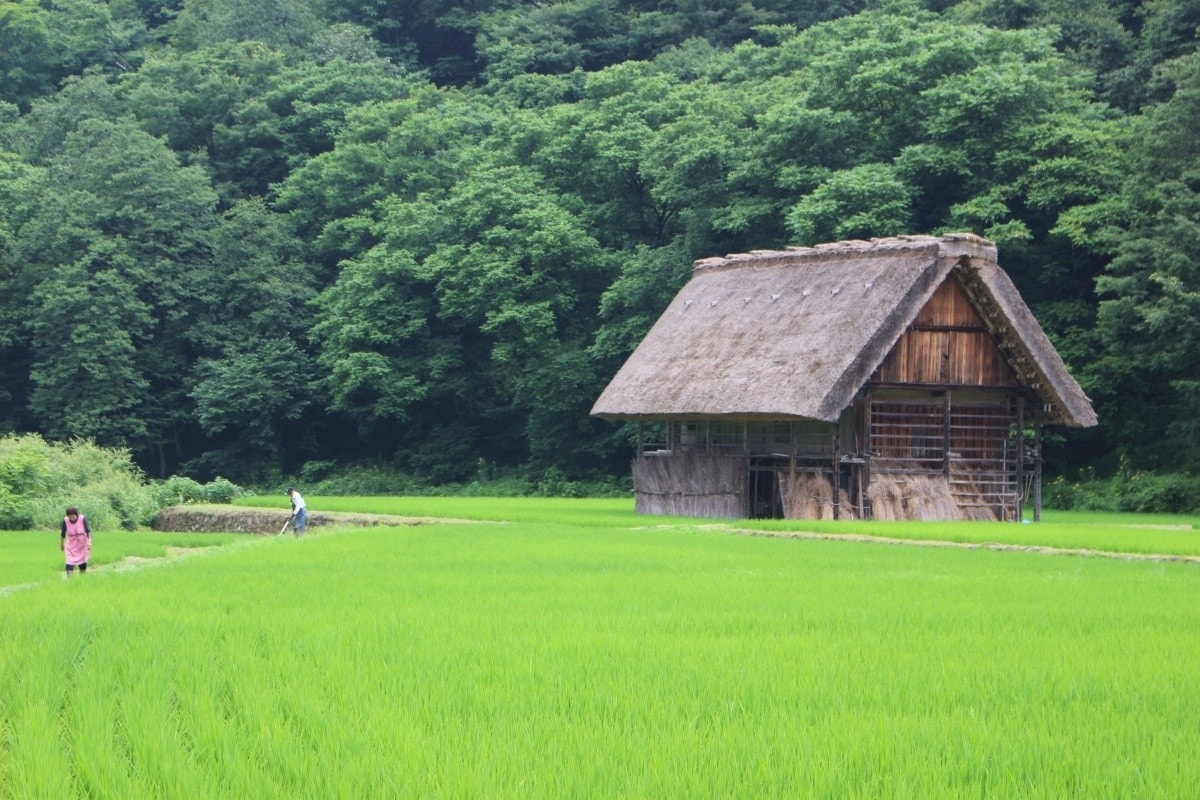 We begin the second leg of our journey at the historic village of Shirakawa-go, which, along with neighboring Gokayama, was designated as a UNESCO World Heritage Site in 1995. Visiting this village is truly like stepping back in time.
The area is famous for the unique houses that can be found here, notably the thatched rooftops. The special architecture is called gassho-zukuri (合掌造り), which means they were built to resemble monks in prayer, but they are not just for decoration. Shirakawa-go is in a region that receives some of the heaviest annual snowfall in the world. These structures were created to handle the weight of the fallen snow as well as insulate the home.
One thing that's very impressive about these buildings is that the roofs are made without using nails. There are a few farmhouses that will allow you to tour the building or even stay overnight. It's a fantastic opportunity to experience rural life in Japan.
We left the traditional world of Shirakawa-go and got our hands dirty, in a sense, playing with our food! No matter where you are in Japan when you're looking to sate your hunger, chances are there's a shop nearby with realistic displays of the food made inside. These replicas are made at places like Sample Kobo (kobo is Japanese for "workshop"), a factory and shop in the city of Gujo where we can see how treats like tempura are made using wax. Even better, we had a chance to make (and take home) some samples of our own.