Enjoy Culture Along the Shoryudo Ukiyo-e Route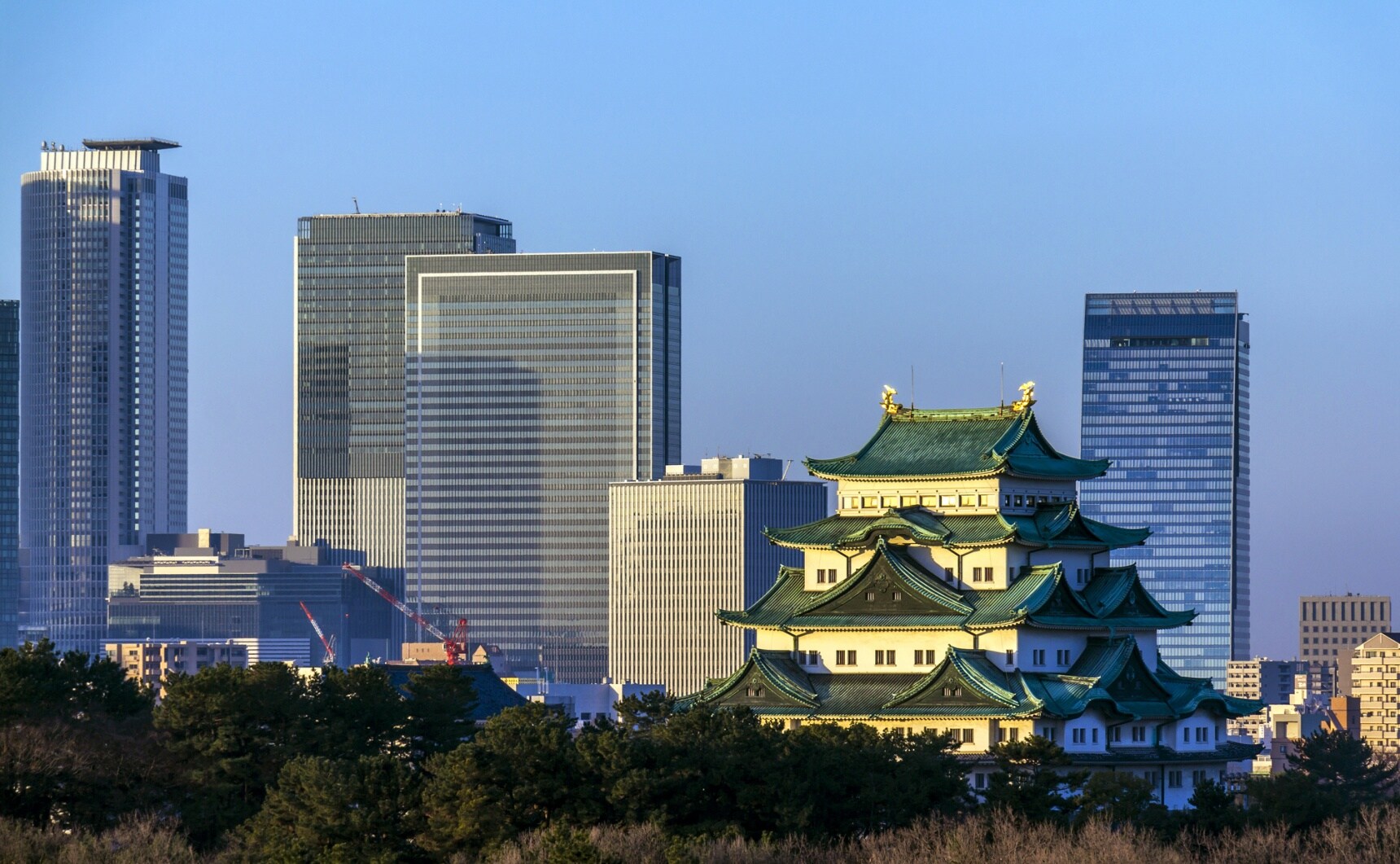 Travel with us as we make our way northbound along the Shoryudo, or "Rising Dragon Route" in central Japan. On the first leg of the journey, we will examine significant places of cultural, historic and artistic interest that can only be found in the heart of Japan. And sample some unique ice cream flavors along the way!
Day 1
Shizuoka Prefecture
Our journey along the Shoryudo (昇龍道, Rising Dragon Road) begins in Shizuoka, just west of Tokyo.
Miho no Matsubara
Kicking off a seven-day adventure, what better way to start than with a bit of history and reflections on art. Miho no Matsubara (三保の松原), or Miho Pine Grove, is a well-known scenic spot in Shizuoka Prefecture, one whose beauty has been lauded for centuries. The great Japanese ukiyo-e painter Utagawa Hiroshige immortalized the area's status by including a woodblock painting of Miho no Matsubara in his famed 1858 series, "Thirty-Six Views of Mount Fuji" (not to be confused with Hokusai's earlier series of the same name). UNESCO has also bestowed its top honor upon the spot by including it with Mount Fuji as a World Cultural Heritage Site. Inspired by Hiroshige's masterpiece, the first half of our journey is so named the "Ukiyo-e Course," focusing on art as well as samurai culture before venturing farther north along the second half, the "Dragon Route."

If you've ever had the opportunity to see Miho no Matsubara, you know it's a truly picturesque site. The sight of tall verdant pine trees and the ocean view will help you forgot your troubles. And, if you're lucky, the often shy Mount Fuji just might grace with you her presence while you're there.
We were lucky indeed, as the clouds receded and the majestic mountain appeared before us. To the left of Mount Fuji, the expansive forest contains 30,000 trees, giving you lots of shade should you decide to go for a leisurely stroll. But make sure you get out to the beaches along Suruga Bay. Miho no Matsubara was once renowned for its white sands. However, as Mount Fuji is a stratovolcano, the volcanic ash over the centuries has permanently darkened the sands. Never fear though, ancient poetry will always preserve the legends surrounding this area, including the story of Hagoromo.

Hagoromo is an oft-performed Noh play that tells the story of a celestial messenger, called a tennin, who leaves her feathered mantle (hagoromo) on the bough of a pine tree. A fisherman finds it and decides to keep it. However, as the tennin cannot return to heaven without it, she performs a special dance for him in exchange for her cloak. This story is used to explain the origin of the Suruga Dance and it's the reason why locals once considered this area the gateway to heaven.
Ice Cream Stop #1
Let me tell you now: I love ice cream! I don't want to make this too personal, but I wanted to chronicle the unique flavors I encountered along the journey. And if you want unique, you have to try shirasu ice cream. It may be hard to see the minuscule eye in the picture above, but shirasu, or whitebait, are tiny little fish that are popular in this area as well as in the Kamakura/Enoshima area of neighboring Kanagawa Prefecture. Luckily the ice cream sweetness hid the fishiness, as I am really not a fan of shirasu in general, but it's definitely one for the books.
Grinpria Makinohara
After the ice cream, we made our way deeper into Shizuoka for something a little healthier: tea. Shizuoka Prefecture accounts for some 40 percent of all green tea grown in Japan. And if you have ever been here, you'd certainly know tea is very important. To learn more about Japan's liquid gold, we traveled to Grinpia Makinohara, in the city of Makinohara, to get an herbal education.
For all the tea I've ever tried here in Japan, I'd never had the opportunity to pick tea leaves myself. One interesting fact we learned about the tea is what to look for when selecting tea leaves. The strategy for selecting the best leaves is hunting for isshin niyo, which translates to "one wick, two leaves." What made the event even more special is getting to take home the tea leaves we picked. As we went there in July, the leaves we chose were part of the third harvest. The best time to gather tea leaves is in May before the summer temperatures get too hot.
After our picking adventure ended, we were treated to a lunch featuring dishes that incorporated tea. Tempura tea leaves anybody?
Ice Cream Stop #2
Inside the souvenir shop, there was a very nice selection of tea-flavored ice cream. The depth of flavor is numbered from one to seven, gradually getting more and more bitter. While I didn't have the room in my stomach to order a cup, I did have the chance to try a sample spoonful of number five and it was creamy cold goodness. Personally, I couldn't do six or seven, as I don't particularly enjoy bitter desserts, but it was clear that quality tea leaves were used to make these complex delights.
Unagi Pie Factory
The next stop on our tour is in the city of Hamamatsu to learn about how the most famous souvenir from the city is made. Thanks to the popular American television show Friends, many people around the world are aware of the power of unagi, as well as the true meaning of unagi, or freshwater eel. So, "unagi pie" must sound a little strange to some, as who could imagine unagi being used in a dessert? However, that's just what's going on here, although pie, in this case, isn't so literal. Unagi pie is a flaky cookie that's made of flour, butter, sugar and a few secret ingredients. However, a powder that's made from eel is not a secret at all. You'll just have to taste it for yourself to believe it because these snacks are seriously delicious and don't have a trace of eel or fish of any kind. A trip to the Unagi Pie Factory will show you how they are made before you can try a few samples, or buy a box or two in the shop near the entrance.

Unagi pie is called a snack for nights, so it was a lovely way to end our first day on our tour and the last in Shizuoka Prefecture. Next stop: Aichi.