A Dose of Hokkaido for Every 'Lover'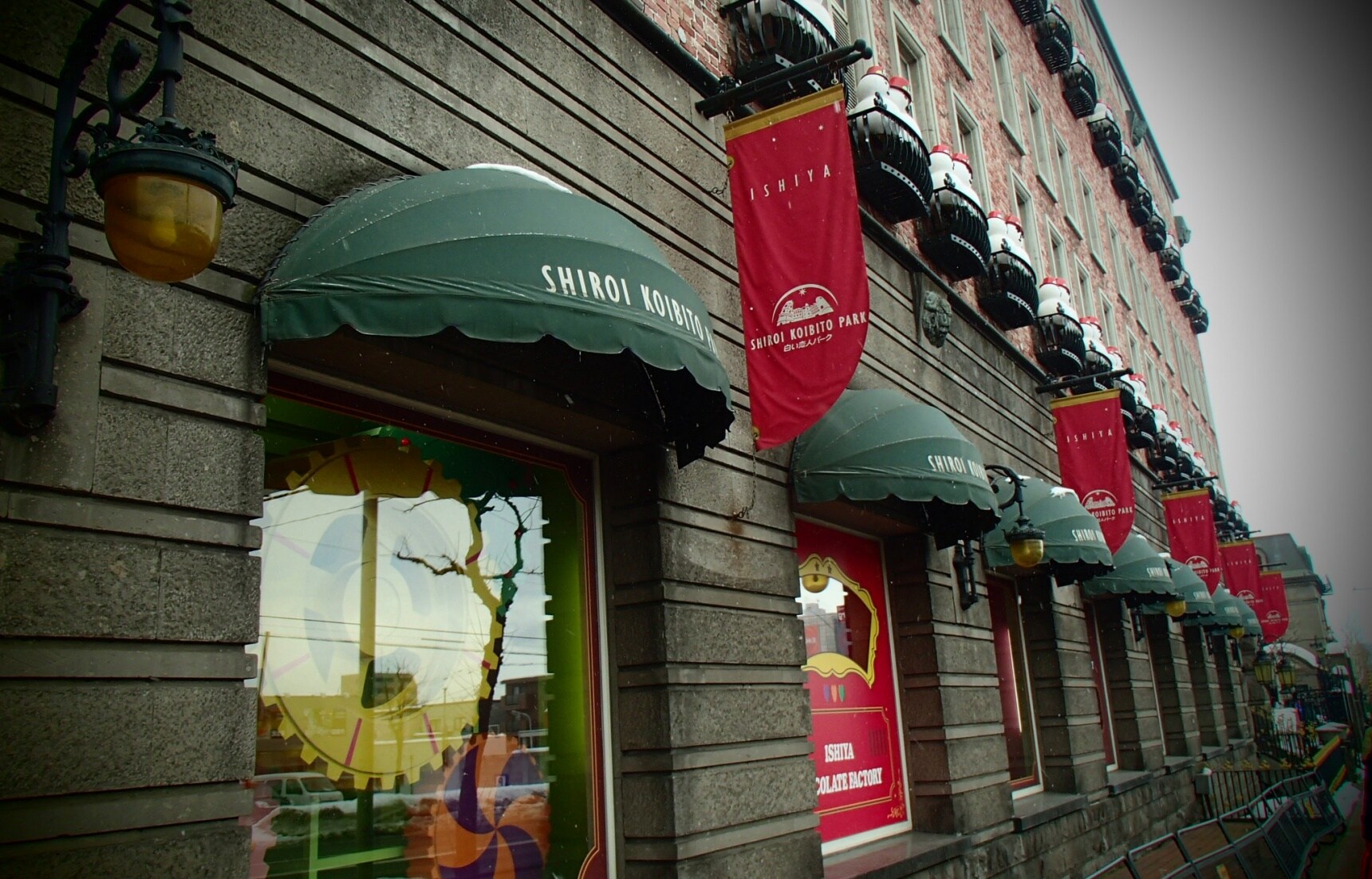 For the Dessert Lover: Head to the Chocolate Factory!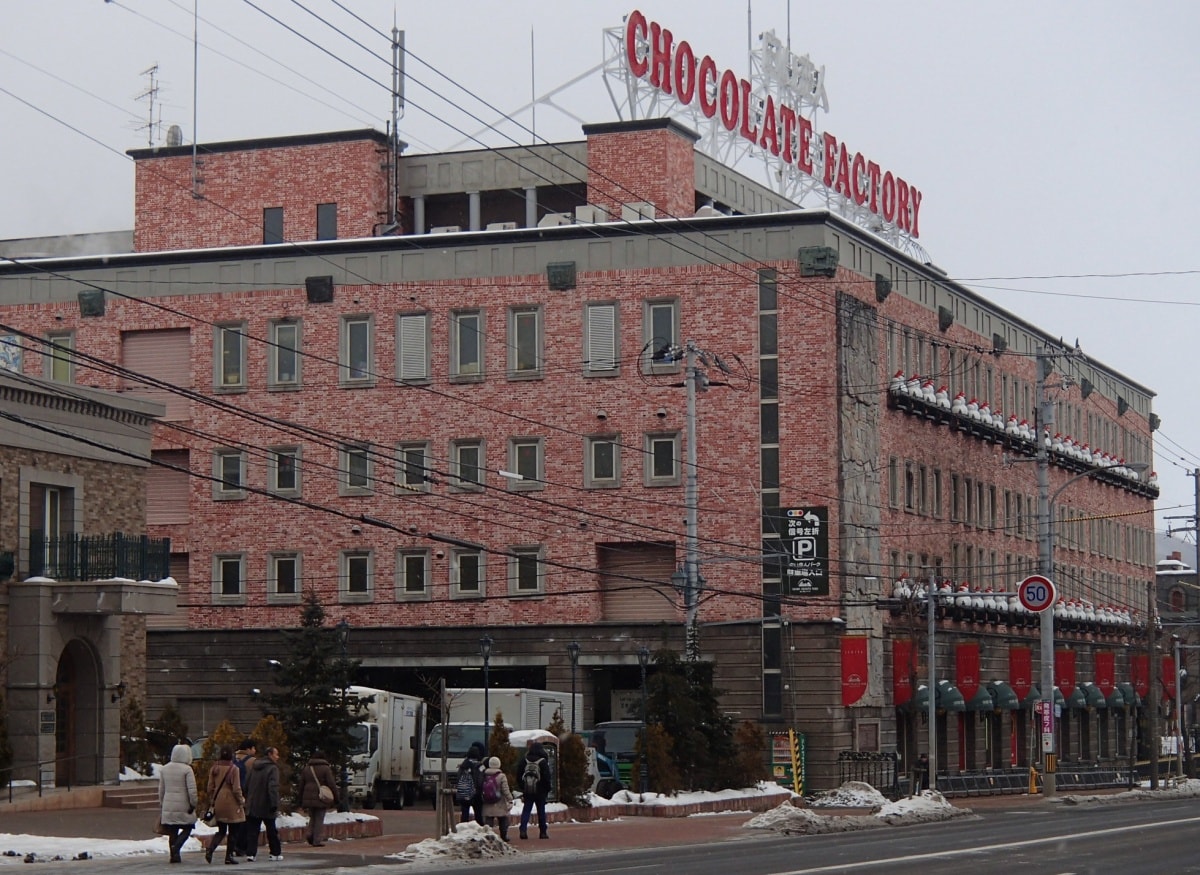 Willy Wonka doesn't have to be restricted to the world of fiction! There's a real-life Chocolate Factory in Sapporo, producing the Shiroi Koibito (白い恋人) sweets Hokkaido is famous for. The sweet scent in the air will call to you from a few blocks away!

Contained inside the factory/theme park Shiroi Koibito Park (白い恋人パーク), here you can also enjoy a seasonal "winter wonderland" exhibit set among a delightful collection of Tudor-style buildings. Of course, you also get to see how the sweets are made, plus a variety of other cute trinkets and displays. Prepare your wallet as you end the tour at the souvenir shop; all the treats are hard to resist!
For the Meat Lover: Get in Line for Genghis Khan!
When you go to Hokkaido with a big group, your friendships will definitely be tested by the long line at any jingisu kan (ジンギスカン, or Genghis Khan, the local name for grilled meat restaurants). These carnivore havens only accommodate a limited number of guests, and there's a big chance you'll have to break up your group and savor your juicy Hokkaido-raised mutton cuts all by yourself. Hokkaido is arguably Japan's version of New Zealand, so expect only the best meat and dairy at these carnivore extravaganzas!
For the Beer Lover: Stop at the Sapporo Beer Museum!
Japan's oldest beer brand, Sapporo Beer, has been brewing since 1877. A trip to the Sapporo Beer Museum (サッポロビール博物館・Sapporo Beer Hakubutsukan) will introduce you to various kinds of beer, beer history, the grains used for brewing, and the process of beer-making. Even for those who aren't beer fans, the museum is pretty interesting with its wooden barrels, brick walls and steel brewing machines; it's like an industrial playground!

Paid tours offer beer samples toward the end, and there are also Sapporo and Hokkaido goodies sold on the premises (the canned Hokkaido milk is just soooo good!). Serious brew fans will want to head over to the adjacent Sapporo Beer Garden (サッポロビール園・Sapporo Beer En) for all-you-can-drink beer paired with all-you-can-eat grilled mutton.
For the Nostalgia Lover: Head to the Historical Village of Hokkaido
If you'd like a back-to-the-future trip to the old Hokkaido—specifically the mid-19th to early 20th century period of the prefecture—head to the Historical Village of Hokkaido (北海道開拓の村・Hokkaido Kaitaku no Mura). A place filled with huts, pathways and even horse-drawn carriages that transport people around the complex, this is Kidzoona for adults.

Some structures show historical village life, with doctors' clinics, barber shops, schools, churches, farm houses and more. It's like a city in a city! A good stopover, especially during winter, would be the Fisherman's House, where the "homeowner" will welcome you to his coal stove and offer you some hot tea. Even if you don't speak Japanese, he'll try his best to communicate with you and explain the objects in his house and how they would have been used in daily life. The experience in the house and the many points of interest in the village are definitely worth your time.

(Photo courtesy of Robe Paccial)
For the Romance Lover: Don't Miss Otaru!
Otaru Canal (小樽運河・Otaru Unga) is sort of like Hokkaido's miniature Venice, with cafés and restaurants lining the canal streets. It's a delight to see how this area has kept its old port vibe, with historical warehouses converted into shops and tourist attractions.

A port city just northwest of Sapporo, Otaru is known for its sake distilleries, handmade music boxes, intricate glass work, and some of the best sushi you'll ever find (yes, better than Tokyo's Tsukiji!). A recommended stopover is the Nishin Goten (鰊御殿), or Herring Mansion, a former residence and fish processing plant built in 1897, now converted into a museum for tourists.

(Photo courtesy of Robe Paccial)