8 Must-Try Foods in Asakusa
Asakusa, a neighborhood to the east of Tokyo, is noteworthy for its retro, traditional atmosphere. Besides enjoying the rich cultural history in Japan's bustling capital, there's also a variety of local delicacies you can find in the old downtown. This article will guide you to a list of eight mouth-watering delights you can find here!
8. Hoppi Street - best way to end a great day over good beer and yakitori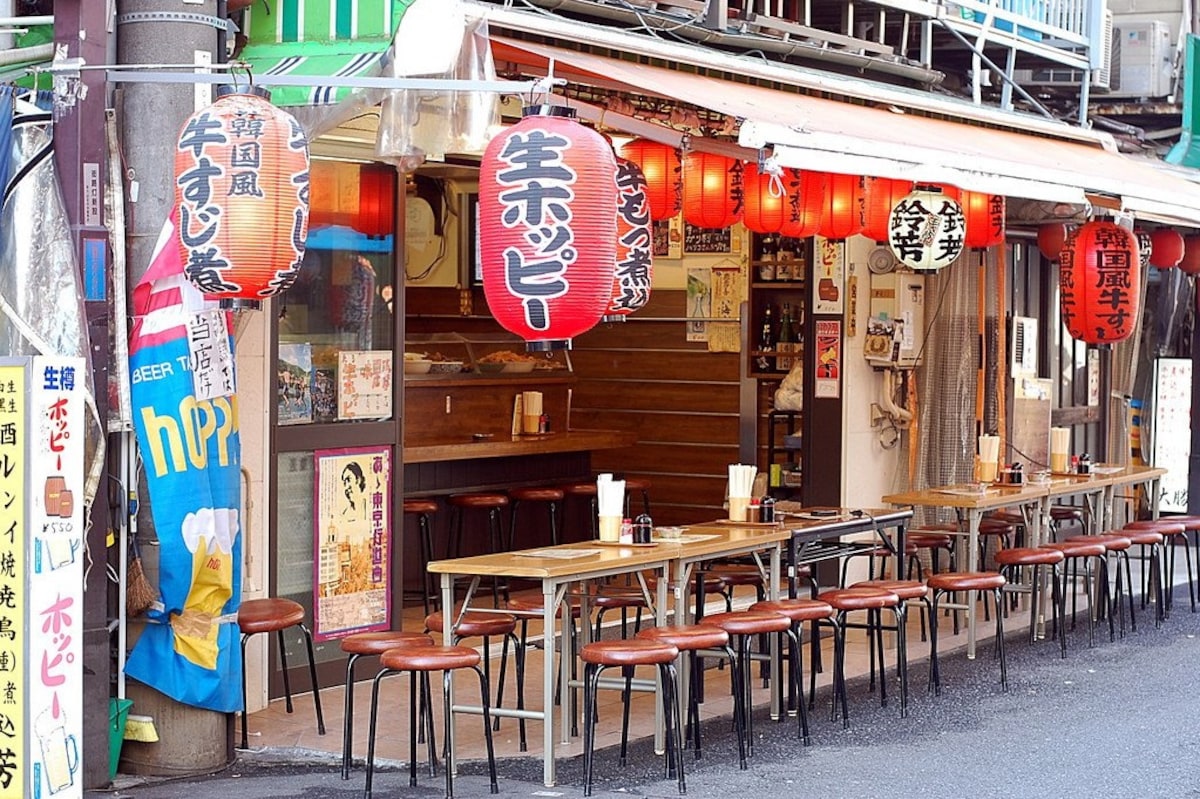 After a hard day at work, the working-class Japanese like to head to an izakaya, a casual Japanese-style bar to relax and chill over some beer and street food. Since [Asakusa](https://jonahsfruitshake.wordpress.com/about/) was traditionally a working-class neighborhood, you should follow the locals, and end your eventful day in town at Hoppi Street (浅草ホッピー通り). It is a short and modest-looking 80-metre long street lined with old-fashioned izakayas. Order some delicious yakitori (grilled chicken on a skewer) to complement the popular Hoppy Beer enjoyed since the Showa era at Suzuyoshi (鈴芳). It is an established izakaya that is frequented by friendly locals. What a cool way to end a lovely day in Asakusa!